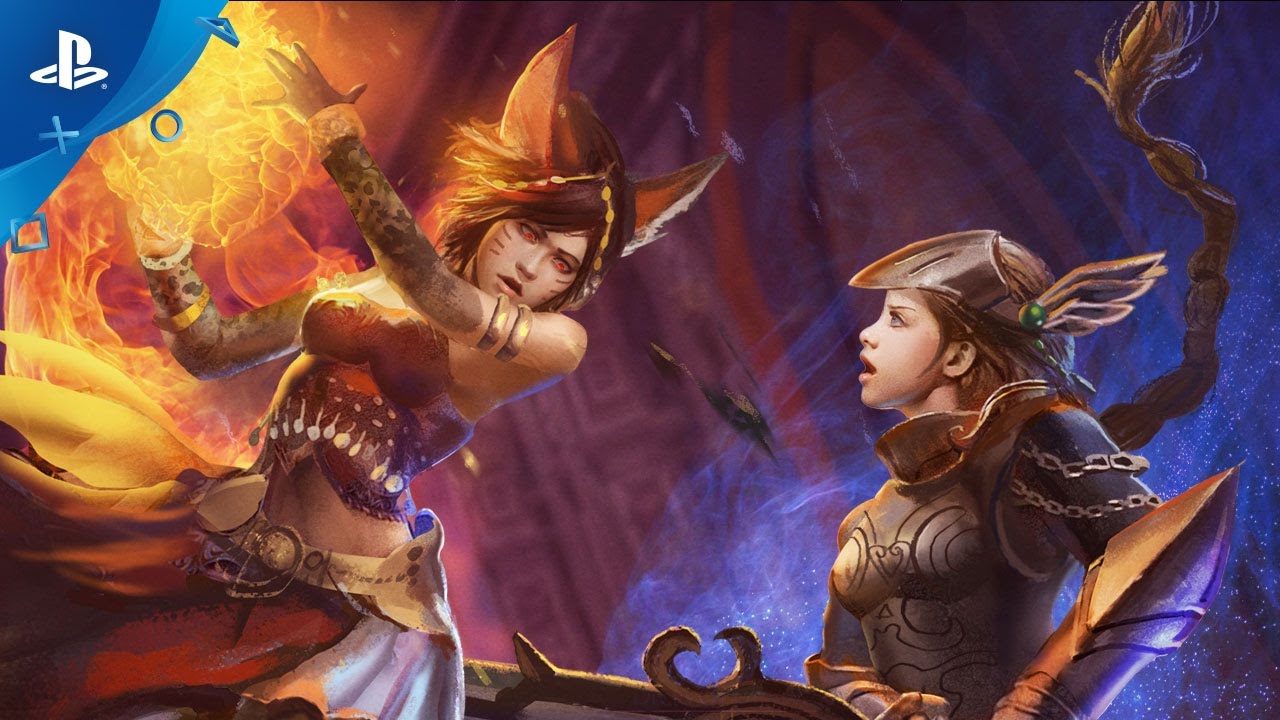 Games nowadays can be exactly what you want them to be. With so many hybrid genres, you can find games that blend every aspect you desire into a single title. ArmaGallant: Decks of Destiny is no different. Coming to PS4 this April, ArmaGallant blends RTS, MOBA, and deck building into one unique, magical multiplayer experience.
In ArmaGallant, you play a mage capable of crafting powerful armies to fight in one-on-one or two-on-two multiplayer arena battles. Each creature and spell in ArmaGallant brings something different to the battlefield. Build your deck to match your playstyle and outwit your opponent by playing the best combination of cards. As you win battles, you will unlock more cards, fortifying your deck and strengthening your army. You will also have the opportunity to use your gold winnings to level up your cards to affect more damage.
Summon monsters to capture points, use a myriad of spells to cast direct damage on opponents, and even hide in dark, lush forests to evade your enemies. You devise your desired game plan. Will you strategically position your army (made up of melee, ranged, and flying classes) around the map, go out like a spellcasting maniac, or utilize your environment to gain a tactical advantage? The choice is up to you; every single battle you engage in will be vastly different from the last.
And can we talk for a second about the art? Aside from the dynamic gameplay, ArmaGallant is just nice to look at. When you're putting together decks made of brilliantly drawn fantasy creatures, you want to feel the magic they hold. The vibrant, 3D illustrations are striking, bringing to life the elemental properties of each card and character.
If you want to see more, check out the new trailer we released today! ArmaGallant: Decks of Destiny will be available April 4 on PS4.