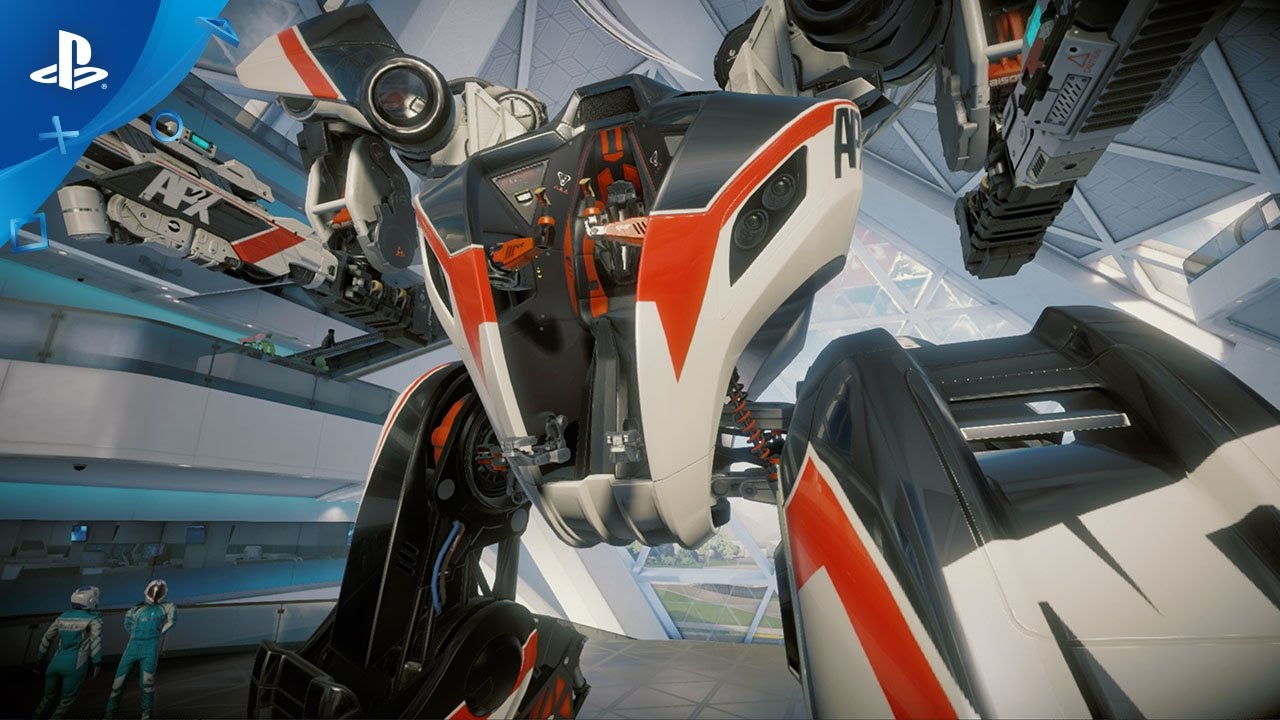 Exciting news for all you RIGS pilots out there: tomorrow, December 20, we'll be kicking off the Winter Season Update!
Our plan is to drop content throughout the winter, ensuring that you'll have plenty of mechanized combat action to keep you warm through the holidays!
The Winter Season starts on December 20 with the opening of the first European stadium in the Mechanized Combat League, located in Zurich, Switzerland
This new arena draws a lot of inspiration from skate parks, and focuses around four sunken bowls that flow into the surrounding structures to allow the RIGS to achieve big air jumps. The new arena can be played in single player as well as multiplayer mode, and will come with its own set of Trials to complete for credits and fame.
On December 27, you'll be able to pilot the first batch of APX RIGS. These upgraded versions of the original RIGS will feature an enhanced boost system, giving them a much higher top speed in addition to new air-dodge and back-dodge abilities.
There's a tradeoff, though: to achieve a much higher boost, APX RIGS are outfitted with a lighter form of armor that does not offer the same level of protection as the armor on the original RIGS. The first RIGS groups to receive the APX treatment will be the Test Rigs and the Vampire RIGS, with the Nuke RIGS to follow on January 10th.
Every week we will share new Weekly Trials, which will consist of high-risk, high-reward skill challenges. In order to obtain the reward, which consists of a unique pilot customization item and a very large amount of credits, you will be required to pass through all six Trials consecutively and at increasing difficulty, without failing.
The Winter Season update will also introduce a Customization Store. Here, you'll be able buy new customization options for your pilot using the credits you earned playing the game. The best thing about the Customization Store is that we'll be updating it on a regular basis with new and even limited items.
This is only the start of the season, and we plan to roll out additional updates in the coming months, so make sure you stay tuned to our official Twitter and Facebook channels for the latest news. For now, please mark December 20th in your calendars as the official start of the RIGS Mechanized Combat League Winter Season. Game on, Pilots!