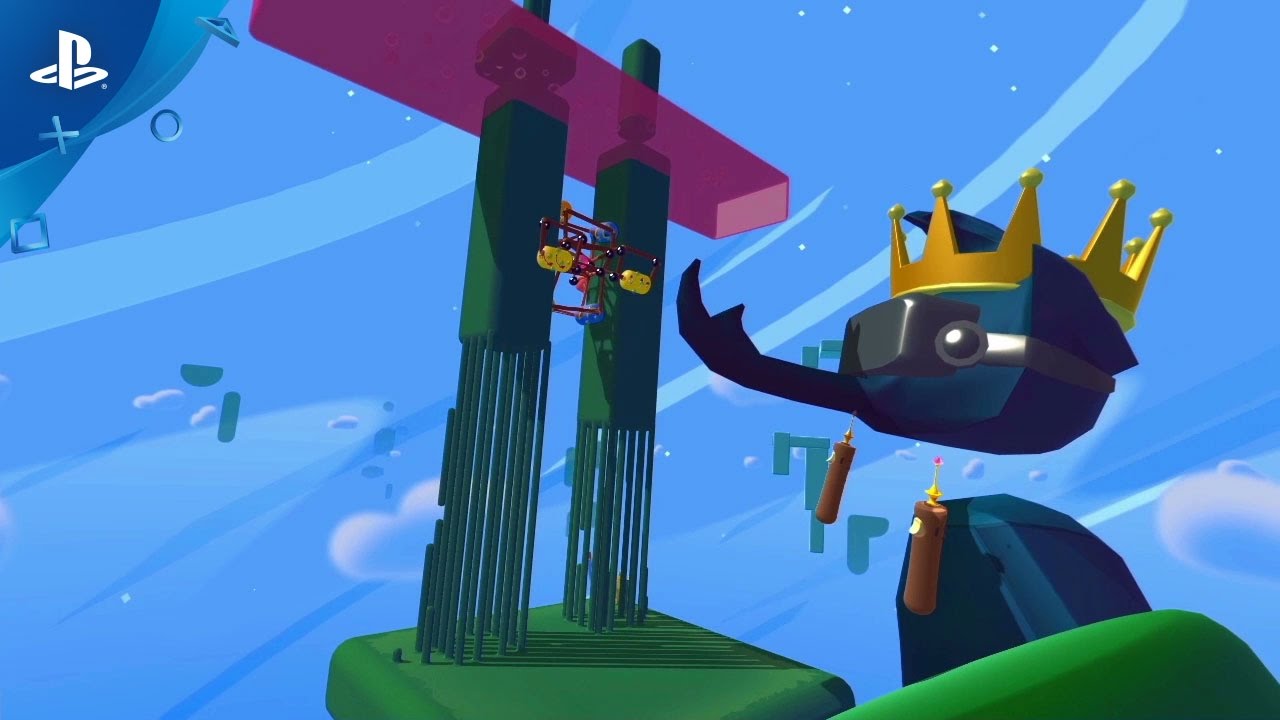 Hello all. Stephen from Radial Games here to show you the new trailer for Fantastic Contraption, coming to PS VR next spring!
Fantastic Contraption is a virtual reality puzzle/building game which transports you to an island floating in the sky, where animals lounge on the moon and the sky whales sing. There, you must construct various weird and fantastic contraptions to trundle, climb, or throw your way to victory through 50 mind-boggling levels.
To help you along the way, you'll have your toolbox in the form of Neko, the green cat that is powered by rainbow farts. Pull wheels, rods and more out of his back (he doesn't seem to mind) and snap them together to make the contraption of your dreams. Build cars, tanks, catapults, conveyor belts, or maybe just some thingamajig that flails in the right direction.
The goal of each level is simple: Get your squishy pink blob to the goal off in the distance. Or across the gap. Or above you. Or behind that wall. Or around a corner and underneath the world or… Wait, what do you mean underneath the world? How on earth am I supposed to get this thing all the way over there? Gah!
I, uh… Sorry, I got distracted for a second there.
Each level is different and while building is simple and intuitive, the solutions are endless! Show your creations to your friends! Or just sit back amongst the clouds and relax a while. See what your imagination can come up with in 2017!