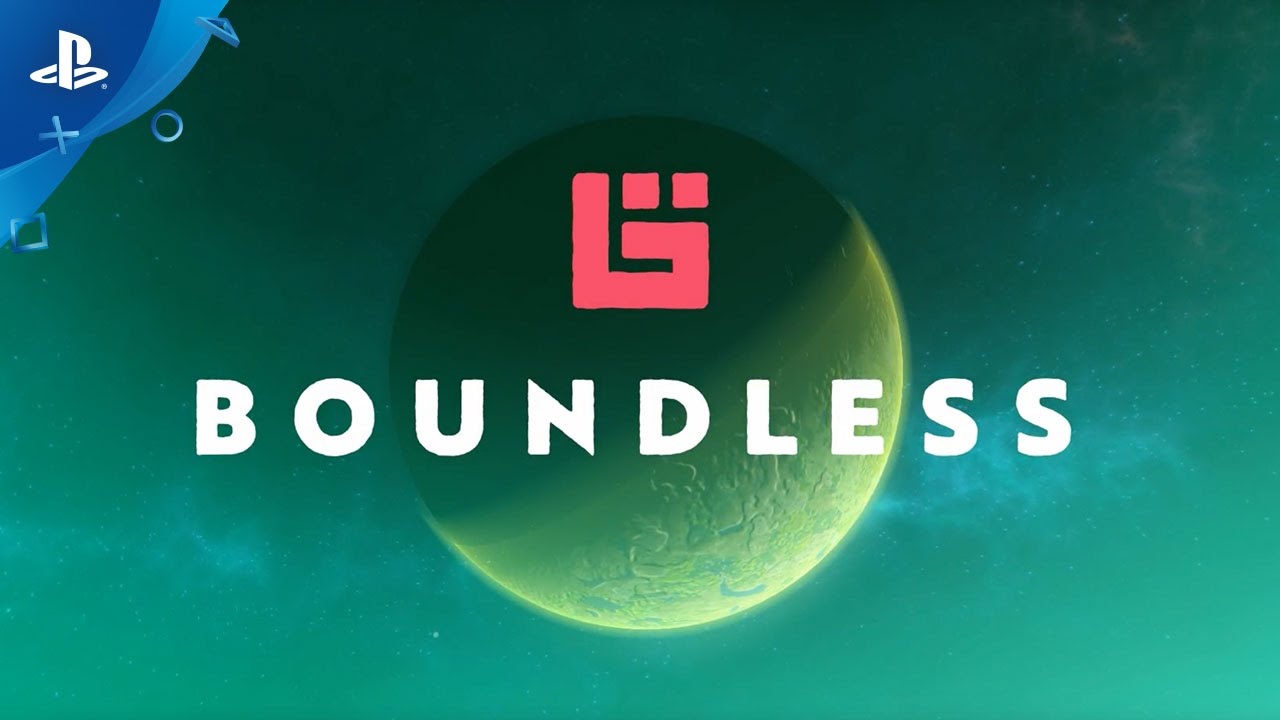 We were proud for Boundless to be included in the keynote sizzle at PlayStation Experience, and we're excited to have a constant stream of curious players wanting to get their first look at the game on PS4.
Boundless is an epic sandbox where everyone (all players, in all physical locations) inhabits a single online universe.
The Boundless universe is created by a huge graph of connected worlds. Where each world is a fully traversable voxel planet. Boundless is a physical sandbox where you can grapple, swing, slide, bounce, stumble, and fall through a unique and diverse landscape.
Every world in the universe is visible in the sky of every other world, either as a point planet for distant worlds or a stunning real time planet rendered in the sky. You can look up in the sky from your home planet, see another world, see another civilisation living on that world and see everything that its inhabitants have constructed.
Using your sacred Totem you can mark a location at any point on the remote world, construct a portal, activate the marker, and open a live doorway into that world. If the terrain looks stable, the atmosphere seems breathable, and the creatures are at a distance – then it's safe to instantly step from one world into the other.
Boundless is an online universe built and ruled entirely by its players. Claim a plot of land to build and protect your first home. Then gather together in a guild to claim enough land to construct a city. If your city is the most prestigious on the planet then you claim the title of its capital and rule the world. But why stop there? The most powerful guilds will race to claim the universe.
The Boundless economy is player created. Every shop you discover is operated by another player, filled with resources gathered by another player, alongside creature drops hunted by another player and equipment forged by yet another player. Everyone can choose their unique path and character progression to help build a society and a collective online civilisation.
The world of Boundless is waiting for you. So pick up your trusty hammer, gather your friends, enter the Boundless universe, make your mark… and leave a legacy.