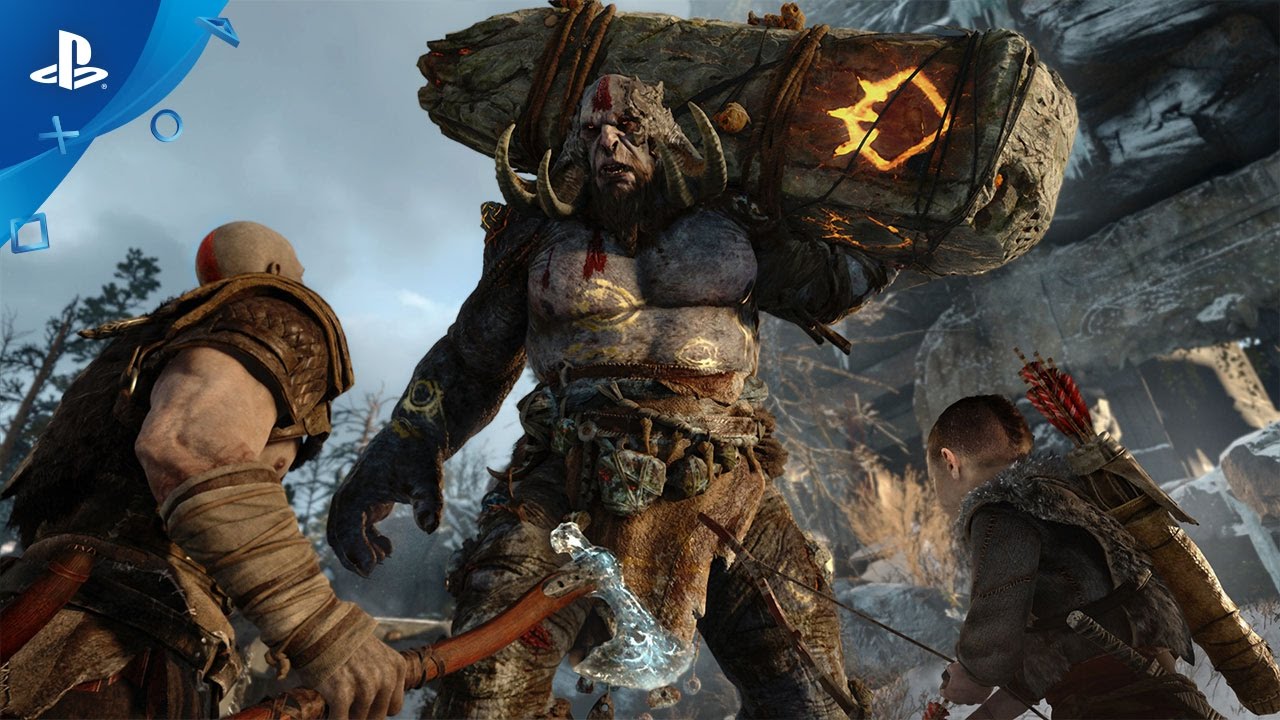 Greetings fans of PlayStation around the world! I come to you through a foggy haze of sleep deprivation due to the major caffeine fueled push to get this crazy game further down the road to completion. While playing through the game with the leads recently I realized how incredibly fortunate I am to be able to make things that (hopefully) make people happy. We playtest the game exhaustively but still, as a team, we are pretty cut off from the players and fans over the multi-year course of developing a big game like this. While the time with play testers does give us a sense of what is working and what is not, it is getting a chance to sit down and spend some time with a passionate fan helps put so many things into perspective.
Just before our E3 reveal I had the opportunity to meet up with God of War super fan Emmanuel Mojica Rosas hailing all the way from Xalisco Nayarit, Mexico. At this point in the project this was probably the busiest and most stressful time for me but I was still incredibly excited to meet this guy to hear about his journey with God of War and see how he reacts to where we are taking the game. First, because I know how much the entire region of Latin America appreciates God of War. So much so that I want to go out there and meet more people when it comes closer to the release of the game. Second, I work in service of the audience and everything I do, every decision I make, is aimed at giving the player the best experience possible. The story and heart of the journey still comes from within, realized through the unending tenacity and creativity of an incredible team, but the end experience is painstakingly crafted for those who will play it. As a creator, being able to hang out and talk about the game with someone like Emmanuel, whose life has been impacted by God of War, was something very special to me.
This project gave me a chance to work with Annie Sundberg and Ricki Stern, two incandescently talented directors whose previous works (In My Father's House, The Devil Came on Horseback) I absolutely love. It is exciting to see how they took hold of the concept, made it their own and surprised me with the end result – and I was in it so that is saying something.
In the end I feel like I made a good friend in Emmanuel. He truly inspired me with his overwhelming positivity and tenacity to overcome anything life can throw at him and made me realize that I would love to hang out with more fans from around the world.
(Now back to being shackled to my desk working feverishly with the team on the game)
Cory
Bonus, Emmanuel crafted a pretty awesome Thank You video worth watching.