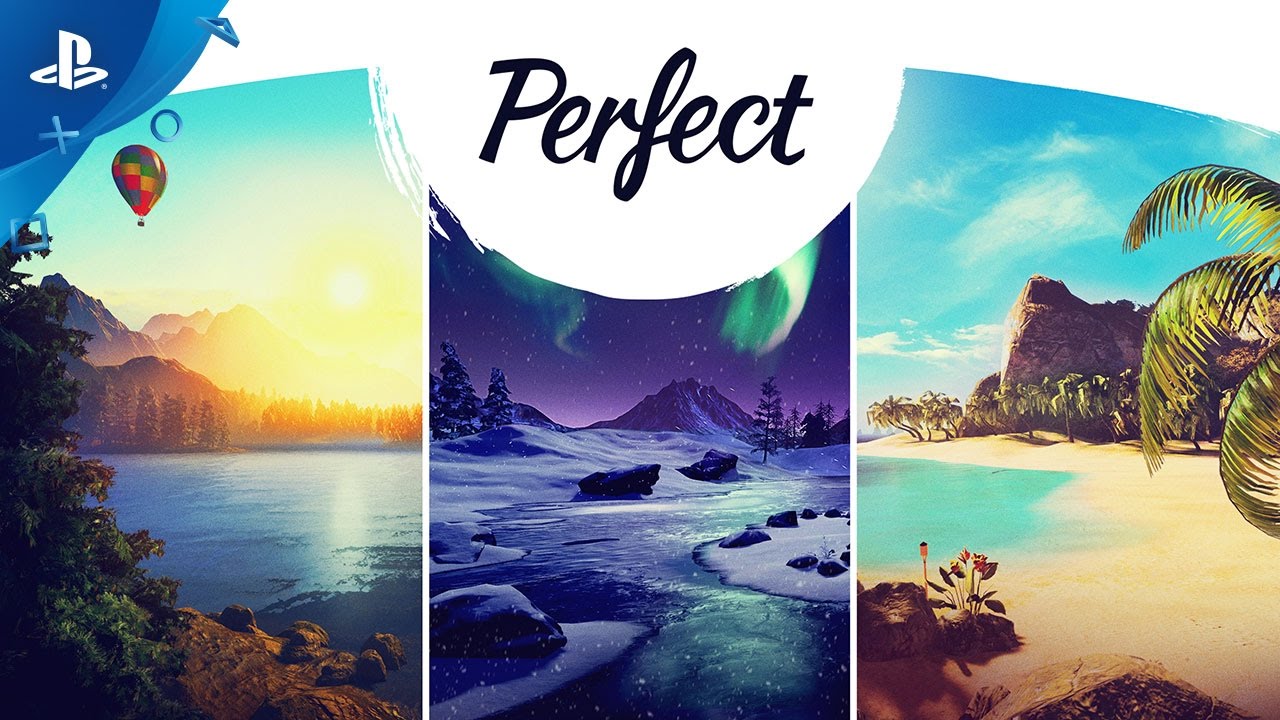 We are delighted to announce that we are launching Perfect, our second title for PlayStation VR, tomorrow.
Perfect is an escapism experience that taps into the immersive power of PS VR to let you retreat into three immersive, relaxing, and breathtaking virtual environments. With accessible controls that newcomers and enthusiasts alike can use, along with stunning locations, Perfect is an ideal way to show off your PlayStation VR to family and friends during the holiday.
Catch a first glimpse at the experience in this launch trailer:
You'll be able to download Perfect tomorrow for $9.99. To celebrate its launch, we're giving PS VR's community an extra-special 20% discount off the launch price. This offer will run until January 4, so you can unwind and escape in the busy run-up to the holidays.
Perfect offers three unique environments: Northern Lights, Tropical Beach, and Mountain Wilderness. Each has been carefully curated to mirror some of the most incredible and beautiful places in the world. Sit back, and enjoy the sights and sounds of each location as you customize the time of day, change your point of view, and discover special moments in your perfect environment.
We've designed Perfect so that it can be experienced by anyone. The experience is gentle and immersive, with simple controls that make Perfect an ideal way for family and friends to experience the wonders of virtual reality. Perfect also supports PlayStation Move for those of you who want to move around in your playing space and interact with the environment.
To elevate the experience, you can stream your own music on Spotify through PlayStation Music, or enjoy the in-game radio, which plays a range of relaxing tracks. If you'd rather soak up the sights and sounds, subtle and richly-detailed background ambience will take you away to that special, relaxing place.
Whether you need a quick five-minute experience to show the family on Christmas Day or want to immerse yourself for a whole evening, Perfect lets you leave behind the daily grind and slip away.
If you'd like to discover more about Perfect, or if you have any questions, leave a comment below.