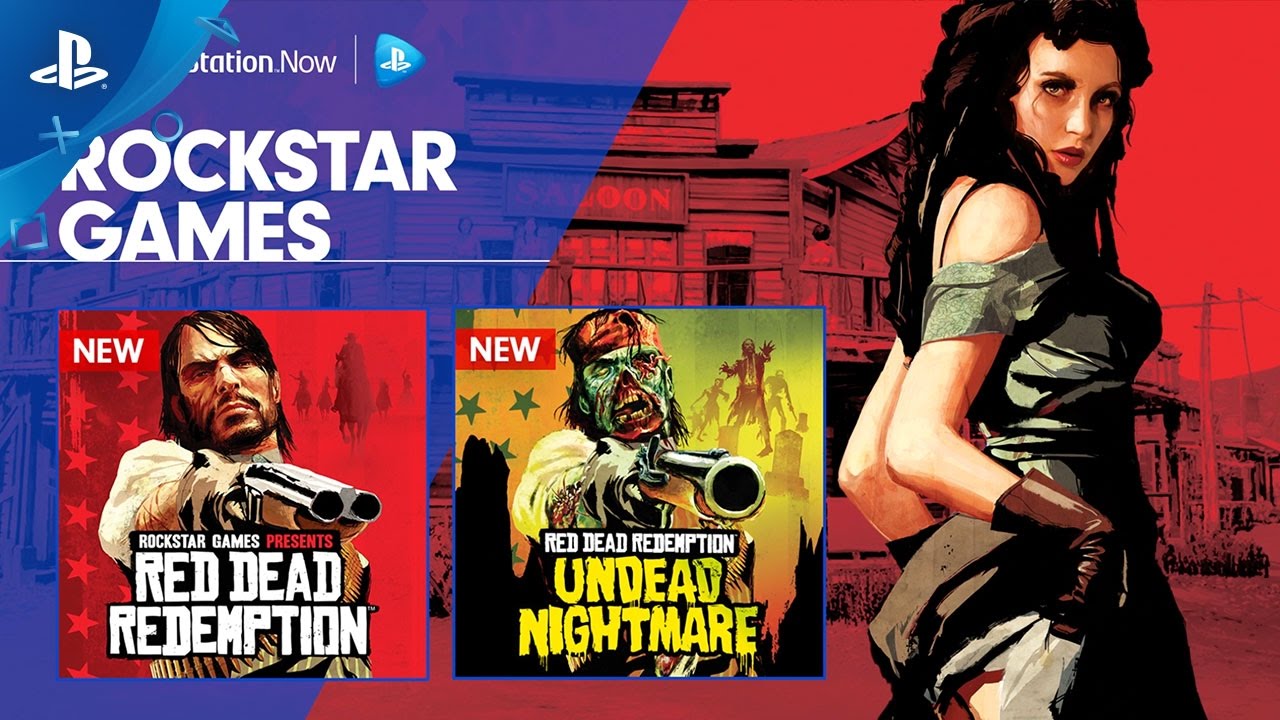 The holidays aren't here quite yet, but we're kicking things off anyway with an exciting update today. At last, you can experience two Rockstar Games classics, Red Dead Redemption and the incredible zombie-themed Red Dead Redemption: Undead Nightmare. This is the perfect opportunity to experience Rockstar's vision of the dying West, right from your PS4.
Keep in mind that Undead Nightmare is a standalone expansion, so if you missed it the first time, you can jump straight into it without having to play the original title.
And that's not all. We're also bringing back our one-year subscription, available at $99.99 for a limited time. If you're due to renew, now is the perfect time.
Red Dead Redemption
Starting today, re-live the epic story of former outlaw John Marston all over again in Red Dead Redemption.
America, 1911. The Wild West is dying. When federal agents threaten his family, former outlaw John Marston is forced to pick up his guns again and hunt down the gang of criminals he once called friends. Experience an epic fight for survival across the sprawling expanses of the American West and Mexico, as John Marston struggles to bury his blood-stained past, one man at a time.
Red Dead Redemption: Undead Nightmare
You can also return to the Undead Nightmare, where an undead plague is spreading across the frontier.
When former outlaw John Marston wakes up at his farmhouse, he finds a world gone insane: overnight, deranged hordes have overrun the towns and outposts of the American frontier. In a desperate attempt to save his family, Marston must traverse a world torn apart by chaos and disorder, using every skill he has to survive long enough to find a cure.
PS Now One Year Subscription
Thanks to popular demand, we are also bringing back the 12-month $99.99 subscription, so now's your chance to lock in a whole year of unlimited game streaming. This plan has really strong value, as it provides access to hundreds of streaming games (we're currently at more than 450 titles) for less than $9 per month.
If you're not a PS Now subscriber yet, we still offer the seven-day free trial. You can also take advantage of our introductory pricing of just $9.99 for the first month (new subscribers only).
Here's a list of some of the most popular games on PlayStation Now over the past month:
Mafia II
Mortal Kombat
WWE 2K15
The Last of Us
Beyond: Two Souls
Injustice: Gods Among Us
Sid Meier's Civilization Revolution
NBA 2K14
Catherine
Tomb Raider
Saint's Row IV
Sonic Generations
Batman Arkham Origins
Wheel of Fortune
Farming Simulator 15
Saint's Row 2
Uncharted 3 Drake's Deception
Ultra Street Fighter IV
God of War III
Lego Batman 2 DC Super Heroes
Twisted Metal
Batman Arkham City
Greg Hastings Paintball 2
God of War: Ascension
Lego Harry Potter Years 1-4
The Sly Collection
Sniper Ghost Warrior 2
The Walking Dead
Heavy Rain
Resident Evil 4