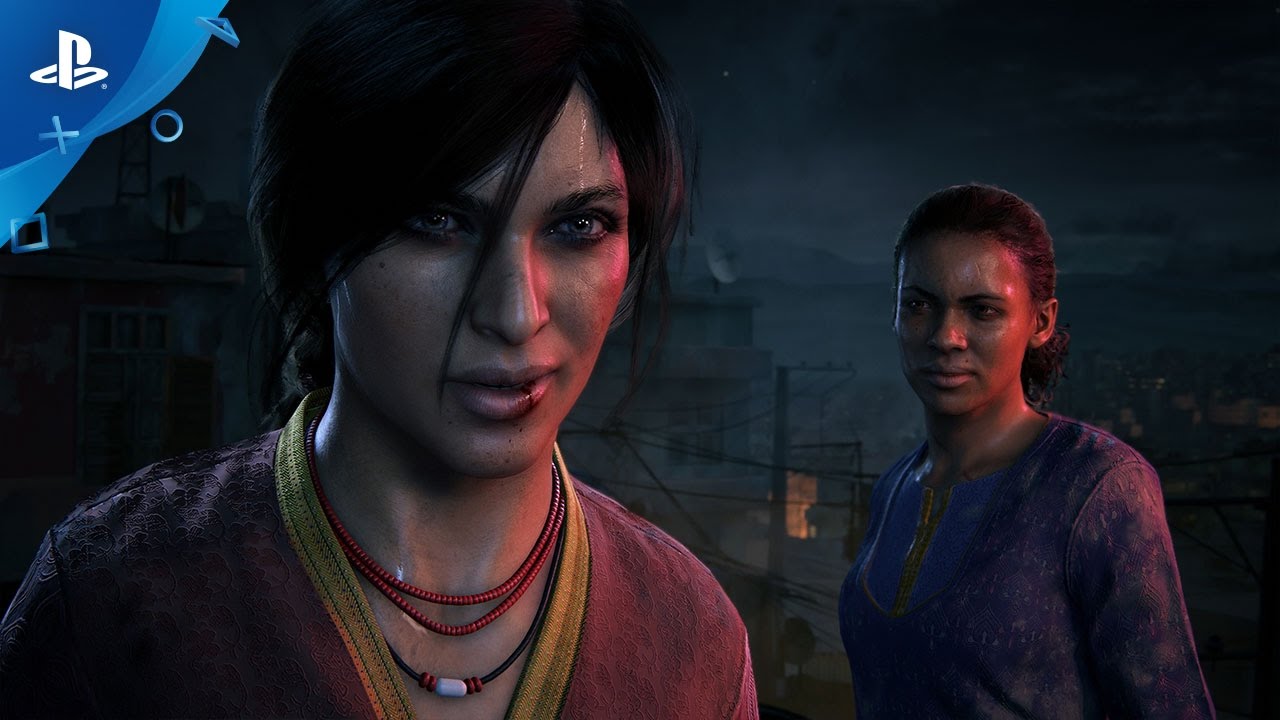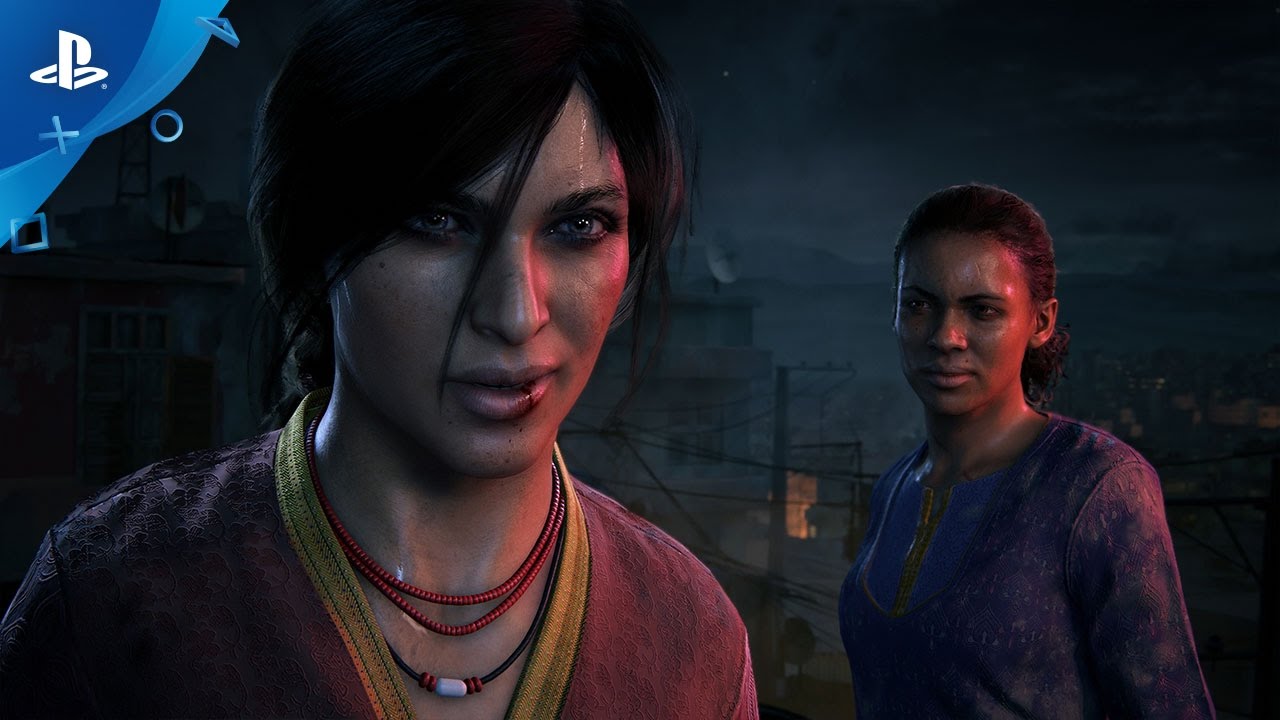 We've spent the better part of the last 10 years on a journey with Nathan Drake, but as his story came to a close in Uncharted 4 and we looked ahead to the series' first-ever story DLC, we were faced with an unprecedented question: whose story did we want to tell next?
Over the years, we've assembled an incredible cast of characters, but of them all, we kept coming back to one in particular: Chloe Frazer. As the smooth-talking master thief who debuted in Uncharted 2, Chloe is not only one of our favorite characters, but we know she's a favorite amongst our community. She's also a strong and enigmatic character — in other words, perfect to be our lead protagonist in Uncharted: The Lost Legacy.
We revealed a first look at Uncharted: The Lost Legacy at PlayStation Experience today with a nearly 9 minute video of gameplay. Check out the full clip below.
Our video shows an early section of the game where we find Chloe in a war-torn city on her way to a rooftop rendezvous with her partner, Nadine Ross. Much like Chloe, Nadine is a formidable and interesting character whose complex nature we just started exploring in her Uncharted 4 debut. She's a skilled tactician, whose cool, calculating nature offers an important contrast to Chloe's improvisation and wit. As they venture deep into India's Western Ghats mountain range, they'll need to work together to recover the long lost Tusk of Ganesh.
When we began to plot out the story and our vision for the game, we realized we were building something more than an extension of Uncharted 4, and instead, a standalone story in the Uncharted universe. We wanted this adventure to feature all of the hallmarks of the series, from cinematic storytelling set within exotic destinations, to dynamic combat and intricate puzzles. It's our biggest story expansion to-date and will be available as a standalone game on store shelves and for digital download.
If you picked up the Uncharted 4 Digital Deluxe Edition or the Explorer's Pack, you'll get Uncharted: The Lost Legacy as a download at launch. Both versions will only be available until December 13, 2016, so don't miss your chance to get Uncharted 4 and Uncharted: The Lost Legacy at an amazing value.
Shaun Escayg, Creative Director
Kurt Margenau, Game Director
Josh Scherr, Writer