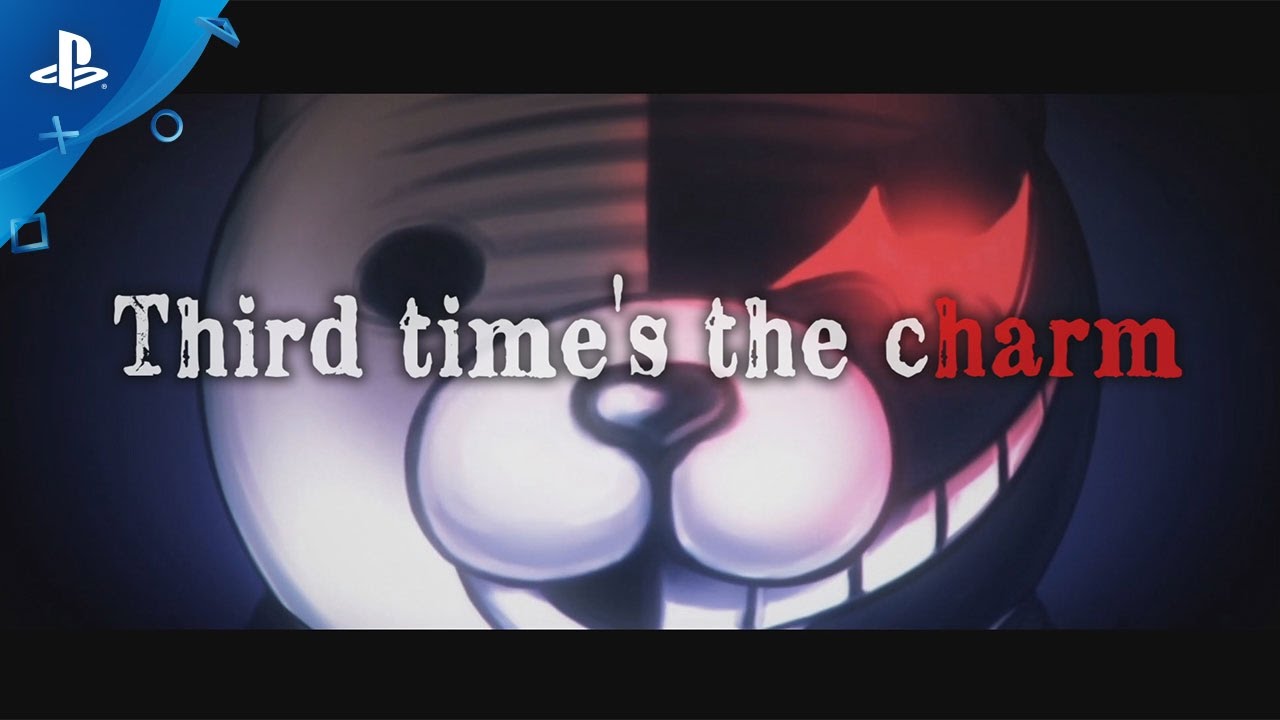 Puhuhu! A new game is about to begin!
Chris King from NIS America here to officially announce that Danganronpa V3: Killing Harmony will be heading west to PS4 and PS Vita as a physical and digital release in 2017! The third main entry of the hit murder-mystery adventure game series, Danganronpa V3: Killing Harmony is an all-new journey into the world of Danganronpa! As the killing game begins a third time, the line between lies and the truth has never been more blurred!
For the unacquainted, Danganronpa is a series of murder mystery adventure games where the country's most elite high school students — dubbed "Ultimates" — are brought together and forced to participate in a gruesome killing game by a sadistically adorable robotic bear named Monokuma.
The rules of Monokuma's game are simple: kill a classmate and get away with it in a class trial, and you get off scot-free while the rest of your classmates die. But if your classmates convict you, you face a grisly punishment and the killing game continues.
Your logical reasoning skills are tested as you collect information about your classmates and the crime scene. Soon after, you shift into a trial section of the game and debate among your fellow classmates, pinpoint the inconsistencies in their testimonies, and shoot down their contradictions until you finally identify the killer.
Danganronpa V3: Killing Harmony brings you a fresh start with a new "psycho-cool" setting and introduces a brand-new cast of 16 characters. It's the biggest, baddest, most exhilarating entry into the series yet! Reimagine what you thought you knew about high-stakes, fast-paced investigative action as you follow twisted murder cases and condemn your new friends to death.
The trial sections will demand quick wits, logical deduction, and even lies to guide your classmates to the correct conclusion. It's up to you to solve each new murder that arises, or you and your classmates will all meet a gruesome end.
We will have many more gameplay, story, and character details to share at a later time, but for now, visit our official website to stay up to date. And for those who have heard of the previous Danganronpa games but did not own a PS Vita, or have yet to give them a try, keep an eye out for Danganronpa 1&2 Reload (a port of the first two installments of the main series), hitting PS4 in early 2017!
We hope you look forward to Danganronpa V3: Killing Harmony in 2017! Thanks for reading!
Puhuhu!