Between the first Elder Scrolls Online (ESO) Free Play Weekend on PS4, to the debut of native 4K visuals on PS4 Pro — and the Trip of a Lifetime giveaway — there's a lot to be excited about in The Elder Scrolls Online!
Whether you're an existing part of The Elder Scrolls Online community on PS4 or are thinking about joining, here's everything you need to know to get up to speed.
The Elder Scrolls Online Free Play Weekend
We're thrilled to announce our very first Free Play Weekend for The Elder Scrolls Online on PS4. This is a great opportunity to jump into the giant world of ESO and try it for yourself. You'll be able to begin downloading the game on PlayStation Network this Wednesday, November 16 starting at 12:01 AM Eastern in North America.
Simply navigate to The Elder Scrolls Online: Tamriel Unlimited on PlayStation Store, download the game, and create your ESO account. PlayStation Plus is not required to participate in the ESO Free Play Weekend. If you're downloading ESO for the first time, please be aware that Tamriel is a fully breathing online Elder Scrolls world and requires 73 GB of HDD space, so plan ahead!
Once ESO is installed and you've created your account, you can log-in and begin your adventure in Tamriel. Here are a few things to keep in mind if you're playing ESO on a Free Play Weekend account:
You'll have access to the full The Elder Scrolls Online: Tamriel Unlimited base game, not including DLC game pack areas.
Upon account creation, you'll get 500 crowns to spend in the Crown Store on fun costumes, unique pets, helpful scrolls, and more.
After the Free Play Weekend ends, you can continue right where you left off! Any characters you create, Crown Packs, or Crown Store items you purchase, as well as any progress you make during the Free Play Weekend, will carry over when you purchase the game
The Free Play Weekend will run until November 20 at 11:59 PM Eastern in North America. In celebration of the Free Play Weekend, Crown Packs and all versions of ESO are currently available at a discounted price. There's never been an easier way to jump into ESO. Check PlayStation Store for details.
More great news — playing ESO during the Free Play Weekend also qualifies you to enter our One Tamriel "Trip of a Lifetime" sweepstakes! Five lucky winners will choose a travel package that will take them to one of five exotic locations. Each package will include full accommodations, meals, and exciting adventure excursions with expert local guides!
Visit our contest page to register, read the official rules, and learn more about the five amazing trip packages you could win. And of course, if you are an existing player — you're already qualified. Head over to the contest page and register to win your incredible adventure!
The Elder Scrolls Online on PS4 Pro
We were so excited that The Elder Scrolls Online was among the launch titles for PS4 Pro, delivering the vast world of Tamriel in incredible native 4K on launch day via a free update. If you already own ESO, continuing your adventures in 4K is easy: simply download ESO to your new PS4 Pro, update the game, and if you have a 4K display, ESO will automatically run in 4K resolution.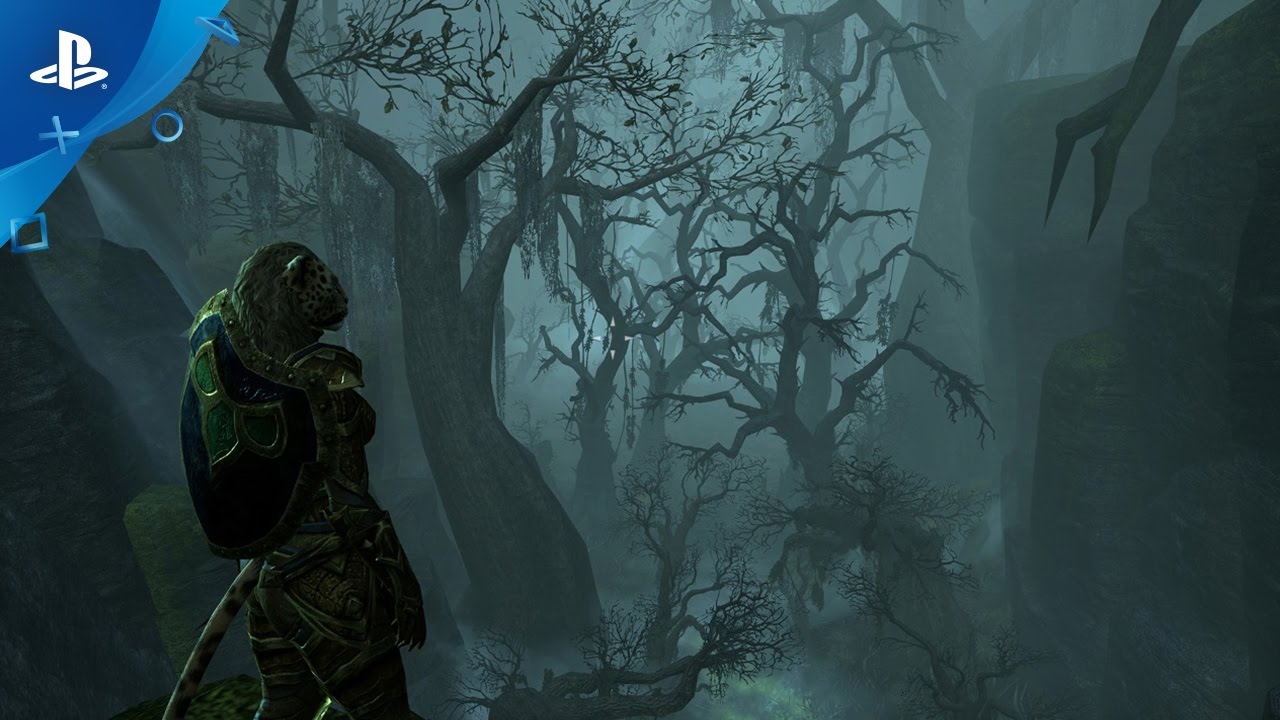 Even if you're not using a 4K screen, there are still benefits to playing ESO on a PS4 Pro. The PS4 Pro allows you to play in 1080p Enhanced Mode, which includes graphical enhancements to ambient occlusion and water reflections, as well as improved shadow fidelity.
In the gameplay trailer above, you can see ESO running in 4K on a PS4 Pro. (Just remember: in order to experience this trailer in 4K, you will need to view it on a 4K display.)
If you're joining our Free Play Weekend on PS4 this weekend, or playing ESO on PS4 Pro, we'd love to hear about your experiences!
See you in Tamriel, adventurers!