You are Marcus Holloway, a brilliant young mind living in the San Francisco Bay Area. You've been framed, and now you're out to settle the score. Team up with a renowned hacker group to dismantle a city-wide security system that's manipulating its citizens. Welcome to Watch Dogs 2.
Following in the footsteps of the 2014 original, Watch Dogs 2 throws technology and hacking straight into the spotlight. This time, you have even more control over the connected devices inside this open-world playground. Hack phones, terminals, vehicles, and more to clear missions and come out on top in a system riddled with corruption.
For the full list of new games coming to PlayStation next week, read on. And enjoy the Drop!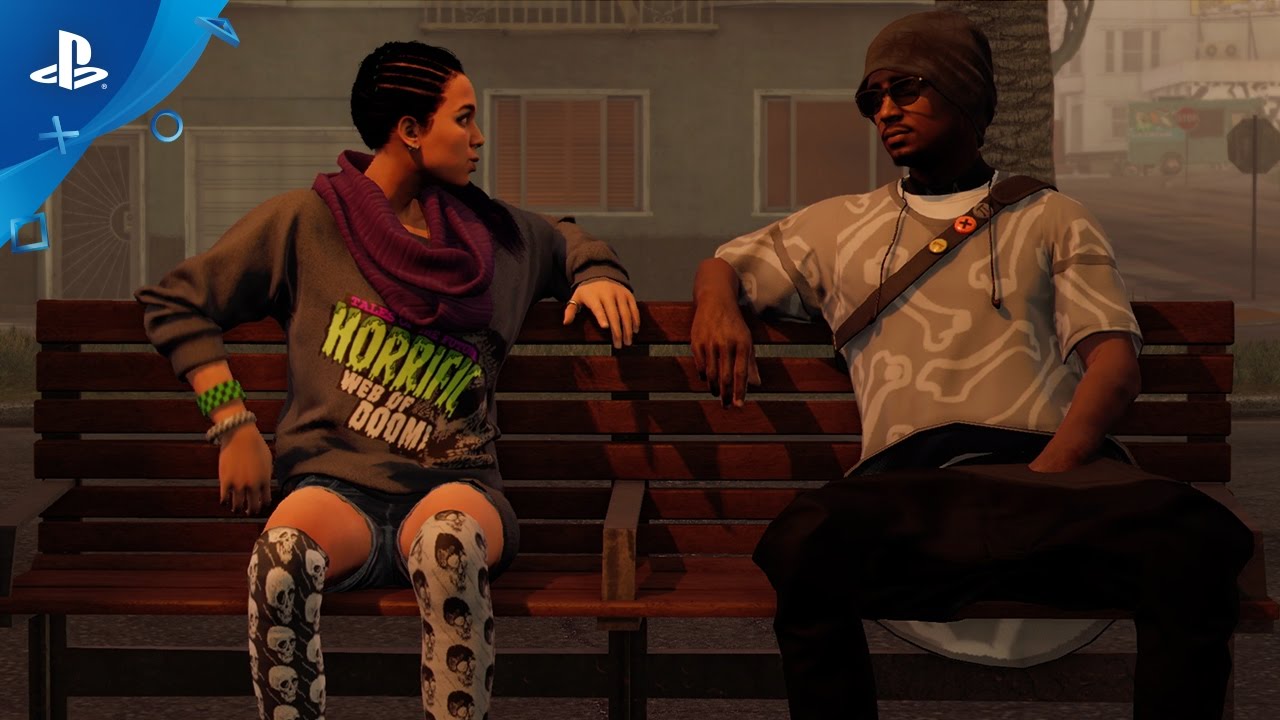 New Releases: Week of November 15, 2016
PS4 — Digital, Retail
Make history as the legendary Master Assassin Ezio Auditore da Firenze in Assassin's Creed The Ezio Collection. Play as Ezio, the most iconic Assassin in the franchise, and follow his journey from a young man learning the ways of the Assassins in 15th-century Renaissance Italy, then into Rome where he takes leadership of the entire Brotherhood of Assassins.
FreezeMe
PS4 — Digital
FreezeMe is a 3D platformer in true 90's style — but there's a twist! The main character "R" has one special tool: a camera around her neck. This camera allows her to literally freeze the objects she photographs.
PS4 — Digital
Enjoy your favorite Hasbro games in this brand new, all-in-one compilation! Monopoly Plus, Risk Urban Assault, Battleship, and Scrabble — all on PS4. The games you know and love are more fun and interactive than ever on console!
PS4 — Digital
Ittle and Tippsie crash onto yet another island filled with loot, puzzles, and mysterious inhabitants! With the help of a magical map, they set out to steal eight pieces of a raft from increasingly improbable locations including beaches, prairies, an art exhibit, and some dude's basement.
PS4 — Digital (Out 11/18)
In Killing Floor 2 players descend into continental Europe where the outbreak caused by Horzine Biotech's failed experiment has quickly spread and gained unstoppable momentum, essentially paralyzing the European Union. Players will descend into zed-laden hot zones and exterminate them.
PS4 — Digital
Mekazoo is a 2D platformer with vibrant, fully 3D worlds that can be explored and conquered with a kinetically diverse cast of animals in a single player campaign or co-op multiplayer. Inspired by classic platformers, Mekazoo leverages those core elements to create a new, creative, unique, and fun gameplay experience.
Mutant Mudds Deluxe
PS4 — Digital
Release date has been updated.
PS4 — Digital, Retail
The Overcooked Gourmet Edition stirs together the smash hit co-op cooking game and the Lost Morsel content pack into one delicious package that will test your culinary skills to the limit! Overcooked is a chaotic couch co-op cooking game for one to four players. Working as a team, you and your fellow chefs must prepare, cook and serve up a variety of tasty orders before the baying customers storm out in a huff.
PS4 — Digital
During an air raid, 16 year old Noah and his little sister Renie seek shelter in a bunker. There, they not only are protected from the deadly bombardment, but also stumble upon the crossroads between life and death. When Noah loses his sister to Silence, he's forced to venture into this idyllic yet threatening world to find her. Silence, however, bears its own scars of war and suffering.
PS VR — Digital
After a devastating meteor shower, Earth has turned into a desert wasteland. Humanity has been forced to relocate to Mars, where they live under the strict leadership of megacorps Weyss and Pandora. You take on the role of Casey Black, who has been slaving away as a pilot for Weyss. After being labeled a traitor by a computer error, your only chance to survive is joining the rebels of the Anoxia Station.
PS4 — Retail (Out 11/18)
The Star Wars Battlefront Ultimate Edition has everything fans need to live out their Star Wars battle fantasies, including the Star Wars Battlefront Deluxe Edtion and Star Wars Battlefront Season Pass. Rebels and Imperials alike will be able to expand their galaxy, with four expansion packs, 30+ maps, 14 heroes, and 14 game modes.
PS4 — Digital
Stern Pinball Arcade is the most realistic and accurate pinball game ever created! Stern Pinball Inc has created many of the all-time greatest pinball tables. They are the most experienced and largest producer of real pinball machines in business today!
PS VR — Digital
As a time-travelling cadet, explore the Jurassic era and the ancient creatures that once ruled the prehistoric oceans. Use advanced tech tools to track, examine, and discover scientifically accurate creatures like mosasaurs, livyatans, and megalodons. Uncover the mysteries of the ancient past, find the connection between a prehistoric virus, the melting ice caps, and a present-day epidemic that is exterminating humankind.
Wanted Corp.
PS Vita — Digital (Out 11/17)
Wanted Corp is a top-down action game in which you play as two intergalactic bounty hunters with different powers. Use Maddogg's devastating weaponry or Irina's psychic powers to catch your prey or eliminate them once and for all. The hunt is on!
PS4 — Digital, Retail
Play as Marcus Holloway, a brilliant young hacker living in the birthplace of the tech revolution, the San Francisco Bay Area. Team up with Dedsec, a notorious group of hackers, and expose the hidden dangers of ctOS 2.0, which is being wrongfully used to monitor and manipulate citizens on a massive scale.
Yesterday Origins
PS4 — Digital (Out 11/17)
It's 1481. Young John is publically humiliated and dragged through the street. Under suspicion of witchcraft, he is imprisoned by the Spanish Inquisition to be tortured. Later, he undergoes an alchemical transformation making him immortal. But not everything goes to plan. As a result, after each resurrection, John completely forgets who he is. Experience an epic adventure through time and across the world.
Hardwired… To Self-Destruct — Metallica
24K Magic — Bruno Mars
DNCE — DNCE
Suicide Squad
Jason Bourne
MARS — November 14 at 9/8c (National Geographic Channel)
Billy on the Street — November 15 at 10:30/9:30c (truTV)
Doctor Who: The Power of the Daleks — November 19 at 8:30/7:30c (BBC America)
The information above is subject to change without notice.