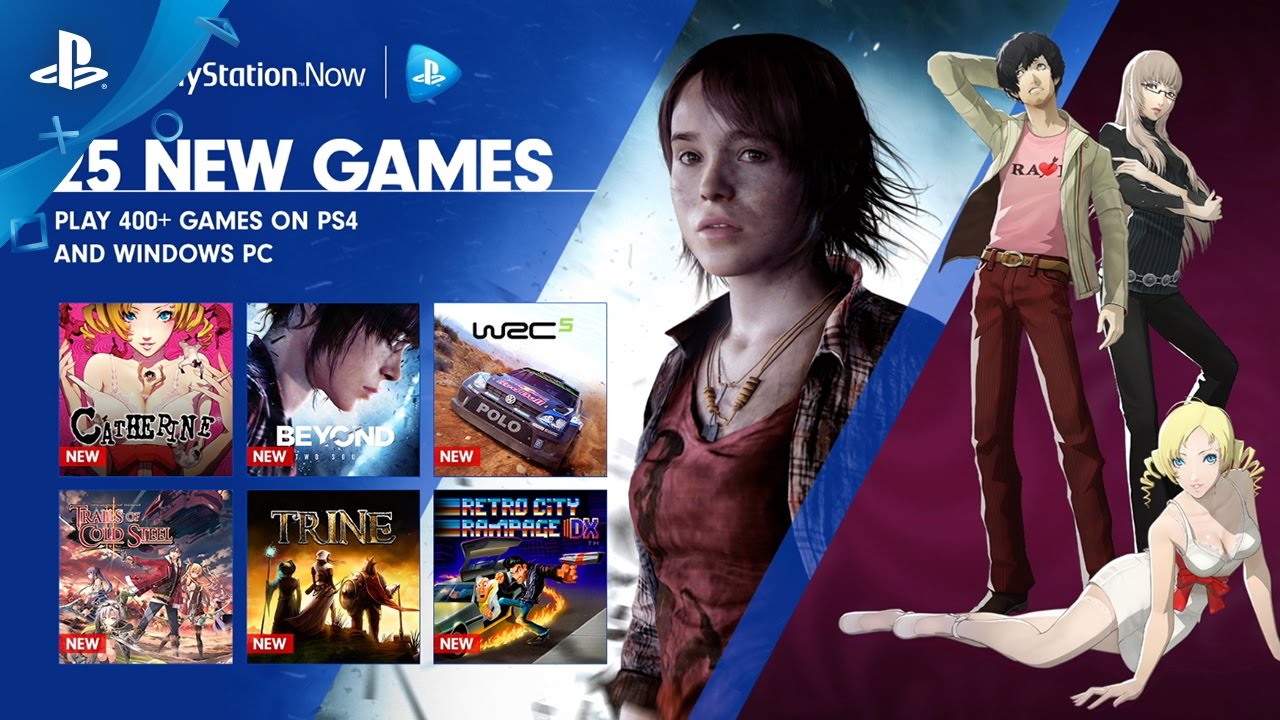 Today we're excited to add 25 PS3 games into the PlayStation Now game streaming service, bringing the total game count to more than 450.
Now you can experience titles like the Japanese cult-classic anime adventure/puzzle game Catherine, and Quantic Dream's interactive paranormal dramatic masterpiece Beyond: Two Souls starring Ellen Page and Willem Defoe.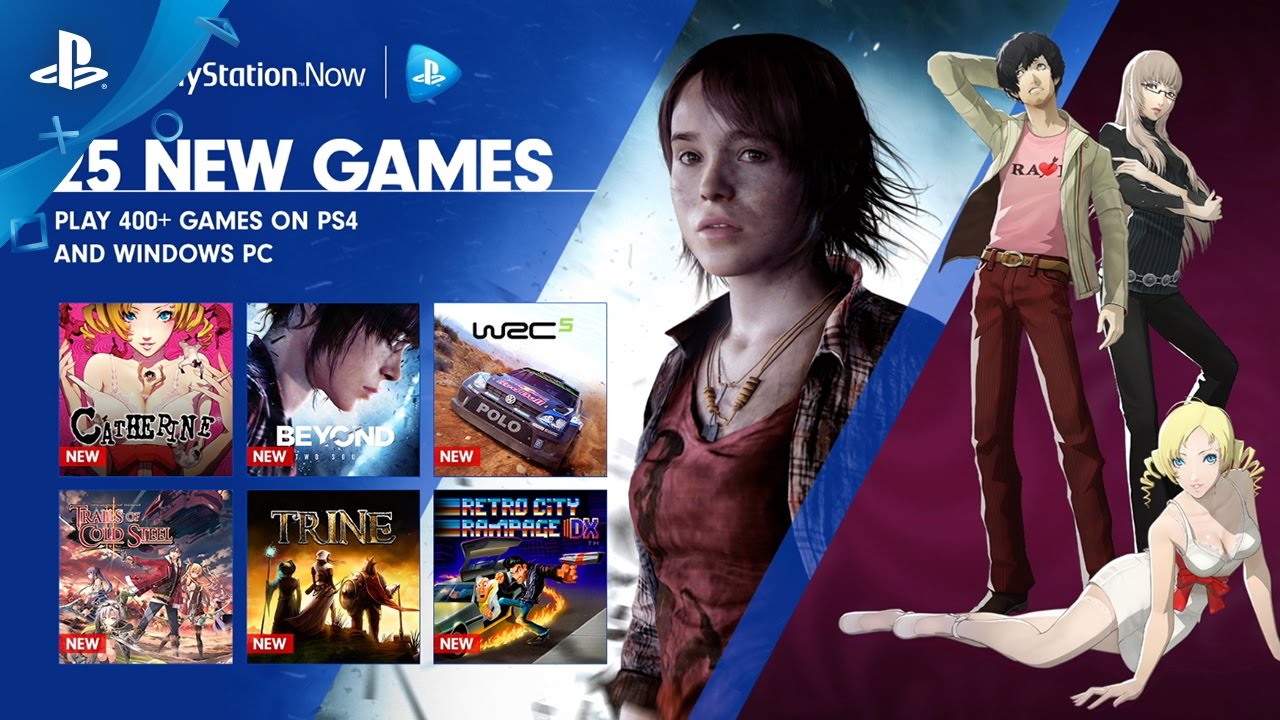 There's also WRC 5, which delivers the thrills of high-intensity pro rally racing in dirt, mud, snow, ice, and concrete, and The Legend of Heroes: Trails of Cold Steel II, which brings back the speedy and tactical turn-based anime RPG combat of the original while continuing the epic saga of Erebonia.
This month's content drop also includes classic indie titles like Trine, Retro City Rampage DX, and OlliOlli, as well as a host of new shooters, driving, and sports games for all.
Here's a list of all 25 games available to stream starting today.
Catherine
Beyond: Two Souls + Advanced Experiments DLC
WRC 5: FIA World Rally Championship
The Legend of Heroes: Trails of Cold Steel II
Trine
Retro City Rampage DX
Smash Cars
Enemy Front
Alien Rage
BlazeRush
Velocity Ultra
OlliOlli
Tennis in the Face
Go! Sports Ski
Nitro(+) Blasterz:Heroines Infinite Duel
Don Bradman Cricket 14
Handball 16
Hunter's Trophy 2: Australia
Crimsonland
Greg Hastings Paintball 2
Star Raiders
Warlords
Rugby 15
Rugby World Cup 2015
MotorStorm RC Complete Edition
And here's a list of just some of the most popular games from PS Now subscribers enjoyed in October:
Mafia II
WWE 2K15 (Single Player Only)
Mortal Kombat
The Last of Us
Sid Meier's Civilization Revolution
Injustice: Gods Among Us
Tomb Raider Game of the Year Edition
Saint's Row 2
Saint's Row IV
NBA 2K14
Batman: Arkham City
Batman: Arkham Origins
Sonic Generations
Silent Hill HD Collection
Farming Simulator 15
Twisted Metal
LEGO Batman 2: DC Superheroes
Uncharted 3: Drake's Deception Game of the Year Edition
God of War III
Ni No Kuni: Wrath of the White Witch
Ultra Street Fighter IV
Heavy Rain
Sniper: Ghost Warrior 2
Castlevania: Harmony of Despair
LEGO Harry Potter: Years 1-4
Grid 2
Resident Evil 4
Borderlands 2
Dead Rising 2
Dead Island
If you haven't given game streaming a try, you can play all of these games and more for free with the seven-day free trial. With 400+ games, including RPGs, Strategy, Shooters, Action-Adventure, Indie, Racing, Classics, Arcade, Fighting games and more, there's never been a better time to join!