Emily Kaldwin and Corvo Attano stalk the shadows of a new city. The alleys, rooftops, and clockwork mansions of coastal Karnaca are a silent battlefield for our heroes. And come November 11, you can join their fight and take back what's yours.
Dishonored 2 launches next week Friday on PS4, continuing the story of its critically acclaimed predecessor. Use a variety of deadly gadgets and shadowy powers to eliminate Emily and Corvo's enemies and topple a corrupt power plaguing the city of Karnaca. Player choice is paramount, and many paths — some bloody, others less so — will lead you to the end.
For a full list of new games coming to PlayStation next week, read on. And enjoy the Drop!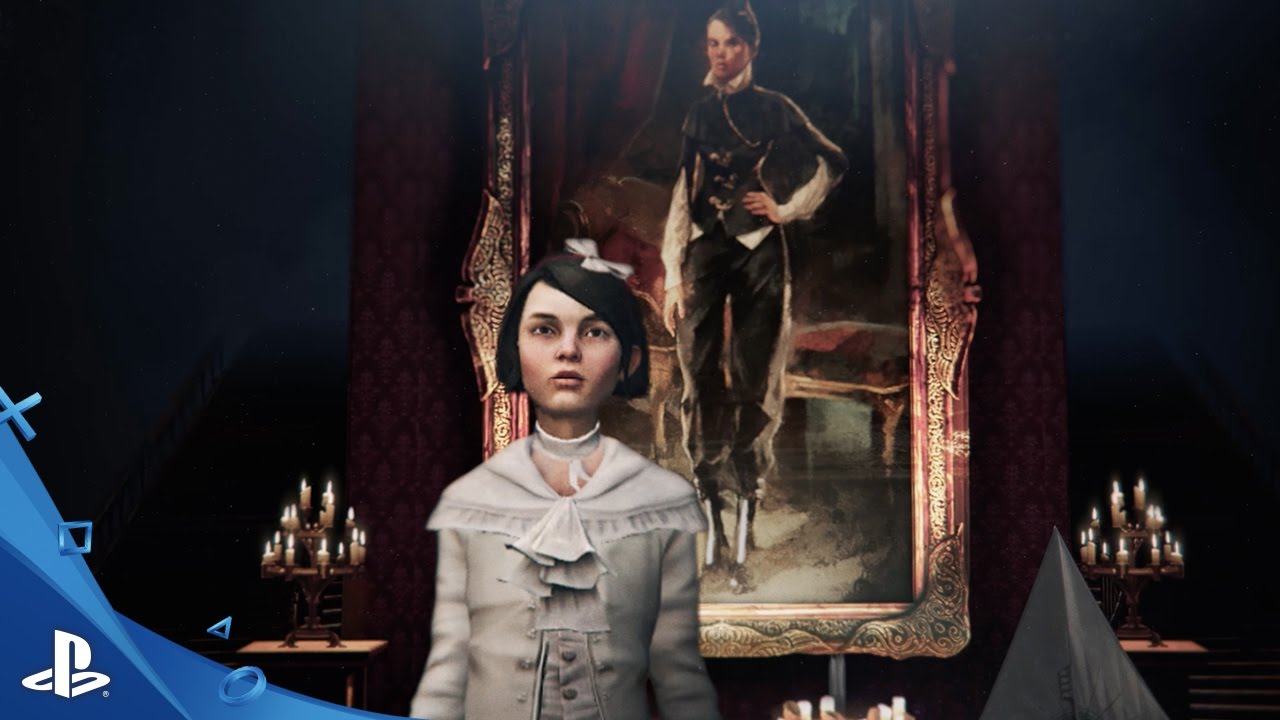 New Releases: Week of November 8, 2016
PS4 — Digital, Retail
Use each character's unique attacks and special moves to conquer the elements, fight your way through all the levels and beat some brutal boss battles. Replay maps with special modifiers to switch up the fun, and unlock bonus rooms along the way.
PS4 — Digital, Retail (Out 11/11)
Reprise your role as a supernatural assassin in Dishonored 2 — the next chapter in the award-winning Dishonored saga by Arkane Studios. Play your way in a world where mysticism and industry collide. Will you choose to play as Empress Emily Kaldwin or the royal protector, Corvo Attano? Take back what's yours.
PS VR — Digital, Retail
Developed exclusively for VR, Eagle Flight sends you to the skies of Paris to experience the freedom of flying like never before! Fifty years after humans vanished from the face of the Earth, nature has reclaimed the city of Paris, leaving a breathtaking playground.
Handball 17
PS4, PS3 — Digital (Out 11/11)
Handball 17 features entirely redesigned controls, dynamic artificial intelligence, single player Season and Career modes, local and online multiplayer modes, and several levels of difficulty for an experience that is as close as it gets to the real thing.
Marvel Pinball: Epic Collection Volume 1
PS4 — Retail
From the pinball wizards at Zen Studios comes Marvel Pinball: Epic Collection Vol. 1, a thrilling collection that bundles together ten classic Marvel pinball tables based on some of the greatest heroes and storylines in the Marvel universe!
PS4, PS Vita — Digital (Cross Buy)
If you are looking for a next generation gameplay experience and an engrossing open world environment… Well, this is not that game. This is the touching story about a Mayo Jar. This is a clicking adventure that simulates the real-life tapping of a Mayo Jar! You will unveil its story and (maybe) you will learn from it.
PS VR — Digital, Retail
When the Esmeralda crashes on Tyson III, a boy named Robin is left stranded. He must rely on his wits — and HIGS, an AI companion from the ship — to survive. As he searches for the lost crew and comes face-to-face with dinosaurs, Robin discovers that Tyson III is not the paradise once promised…
PS4, PS Vita — Digital, Retail Out 11/10
Root Letter is the first in a brand new Kadokawa Game Mystery series — a collection of Visual Novels with exceptionally high production values. Set in Shimane prefecture — a place rich in history, culture and natural beauty — Root Letter revolves around the mystery of Fumino Aya, your old high school pen friend who went missing 15 years ago.
PS4 — Digital
Descend into abandoned factories in search of lost cassette tapes that hold boundless virtual worlds. Explore, manipulate, and distort the tapes to make them reveal their secrets. Solve mechanical puzzles and map the winding halls of these empty monoliths. Will you be able to find the way out?
PS4 — Digital, Retail
"Link start" into Sword Art Online: Hollow Realization, an exciting new action RPG written under the watchful supervision of Sword Art Online creator Reki Kawahara! Kirito receives a single mysterious message — a cryptic "I'm back to Aincrad" — and is drawn once again into a familiar world in which he was once trapped.
PS4 — Digital
Xenoraid is an exciting shooter game with classic action and modern features. Intercept the alien threat in missions that play out differently every time. Pilot skillfully to line up devastating bursts of fire. Switch between four fighters during combat to bring in the best weapons for each situation. Put your skills to the ultimate test!
A Tribe Called Quest — We Got It From Here, Thank You for Your Service
In Flames — Battles
Sleigh Bells — Jessica Rabbit
Don't Breathe
Mechanic: Resurrection
Kubo and the Two Strings
Saturday Night Live Primetime Election Special – November 7 at 10/9c (NBC)
Election Night in America – November 8 at 4/3c (CNN)
Outrageous Acts of Science – November 9 at 9/8c (Science)
The information above is subject to change without notice.