A devastating attack on Earth has left the United Nation Space Alliance scattered and bloodied. Lt. Nick Reyes is thrust into a position of command and lives are at stake. Commandeer an assortment of advanced weapons and warships to push back against the opposition in Call of Duty: Infinite Warfare, which launches November 4 on PS4.
The next chapter in the explosive FPS franchise, Call of Duty: Infinite Warfare drops players into the boots of Lt. Reyes as his team fights a fanatical enemy on the ground and above atmosphere. Blaze through the action-packed campaign, or load up and engage other players in the critically acclaimed multiplayer suite.
For a full list of games coming this week, read on. And enjoy the Drop!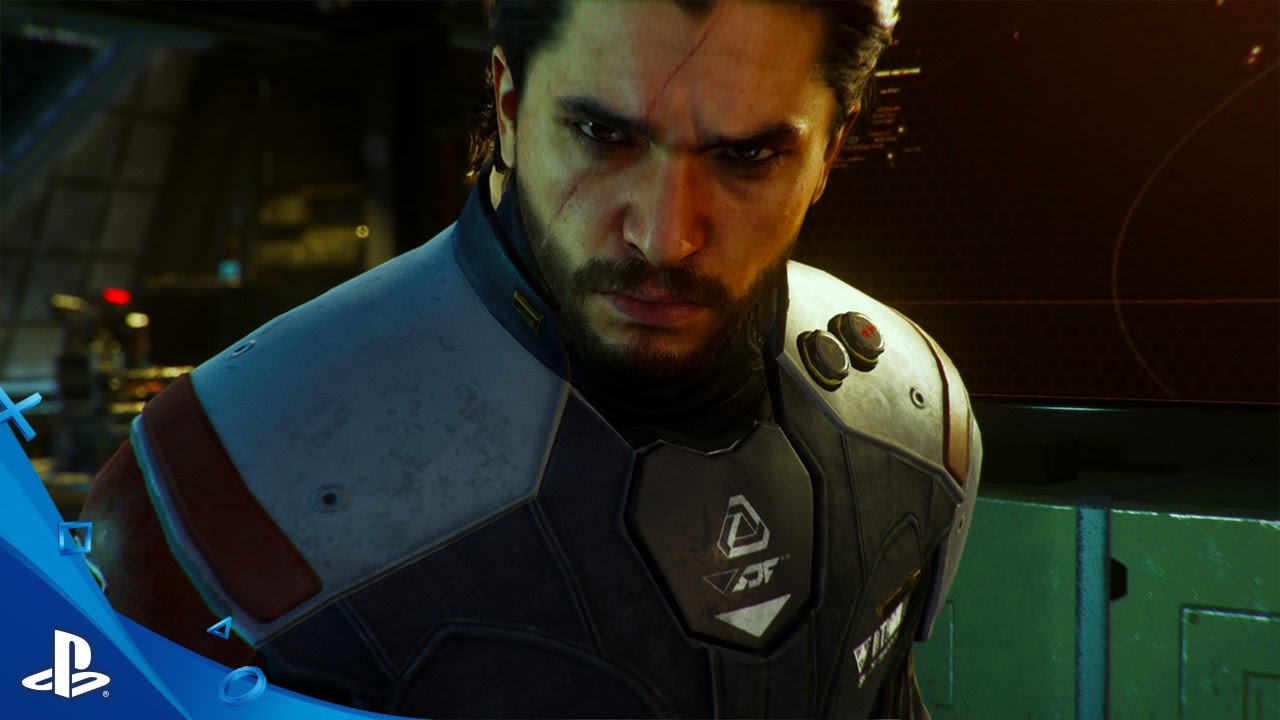 New Releases: Week of November 1, 2016
BlazBlue: Central Fiction
PS4, PS3 — Digital, Retail
BlazBlue: Central Fiction is the newest installment in the storied BlazBlue franchise and stands alone as the pinnacle of next gen 2D fighters. Like a well-timed 2D punch, BlazBlue: Central Fiction bashes massive amounts of content and innovation into one slick title that hits hard and keeps the pummeling steady!
PS4 — Digital, Retail (Out 11/4)
Players take up the mantle of Captain Reyes, a pilot turned Commander, who must lead the remaining coalition forces against a relentless enemy. And in multiplayer, master a fluid momentum-based movement system and brand new combat mechanics for an intense gameplay experience where every second counts.
PS4 — Digital
This is your chance to experience the other side of an alien invasion. Take on the role of alien Cryptosporidium 137 and terrorize the people of Earth to harvest their DNA in the most brazen action-adventure you've ever played. Take over all of humanity using a variety of alien weaponry on land or in the air. Take one giant step on mankind!
PS4 — Digital, Retail
Earth's Dawn is looming and the fate of the planet hangs in the balance! Become a member of A.N.T.I. — a squad of super-human soldiers powered by alien technology — and fight to reclaim Earth from the alien invasion known as E.B.E!
PS4 — Digital (Out 11/4)
Get ready for some speed with your family and friends! Grand Prix Rock 'N Racing gives you the fastest, most exciting races. You can evolve your car, improving the engine, brakes, tires, and more until you've achieved the perfect evolution to win the Championship!
Honor and Duty: Arcade Edition
PS4 — Digital
Fast paced, arcade style, FPS action awaits in this World War II based shooter. Traditional FPS gameplay is joined with some elements of RTS base building to provide a unique FPS experience.
O! My Genesis VR
PS VR — Digital (Out 11/4)
O! My Genesis is made exclusively for VR. You are the Lord of Everything. What's more, as the Creator of the universe, you will face bizarre challenges in hostile environments, and be tested on your wisdom of conquering these challenges, while building civilization.
PS4 — Digital
Ronin is a stylish, turn-based action platformer following the exploits of a vengeful heroine determined to strike down five prominent figures of a powerful corporation. Move with precision by meticulously planning out each silent step, soaring leap, and devastating swing of your blade.
PS4 — Digital
Seraph is a super-slick, skill-based, acrobatic shooter. Take the role of an angel who's mastered the art of "Gun Fu" as she battles her way through hordes of twisted demons.
SteamWorld Collection
PS4 — Retail
Two action-packed games from the SteamWorld series in one box! Available together for the first time, discover the critically acclaimed titles SteamWorld Dig and SteamWorld Heist (which comes complete with The Outsider DLC).
PS4 — Digital, Retail
Embark on a quest from the gods of rock with heavy metal heroes Axl, Lars, Freddie, and Ozzie in Super Dungeon Bros, a fast paced, action focused, rock themed dungeon brawler! Play on your own or with up to four friends in couch or online co-op as you raid the deepest dungeons of Rökheim in search of epic loot, hordes of evil undead, and the legends of long lost fabled rock stars!
PS4 — Retail
Tumblestone is the first original action-puzzle game of the past twenty years. Race your friends in multiplayer or challenge yourself in story mode. Solve progressively more difficult and creative puzzles, help a sausage make friends, and find out what happened to the Tumble crown.
Wick
PS4 — Digital
Wick is a survival horror game where ghost stories are brought to life. Explore a local legend about the long lost children in the woods who can still be seen — but only by those who dare to enter alone by candlelight.
Bon Jovi – This House Is Not For Sale
Common – Black America Again
Kungs – Layers
Sausage Party
WWE: Night of Champions 2016
Army of One
People of Earth – October 31 at 9/8c (TBS)
Expedition Unknown – November 2 at 9/8c (Travel)
Stan Against Evil – November 2 at 10/9c (IFC)
The information above is subject to change without notice.