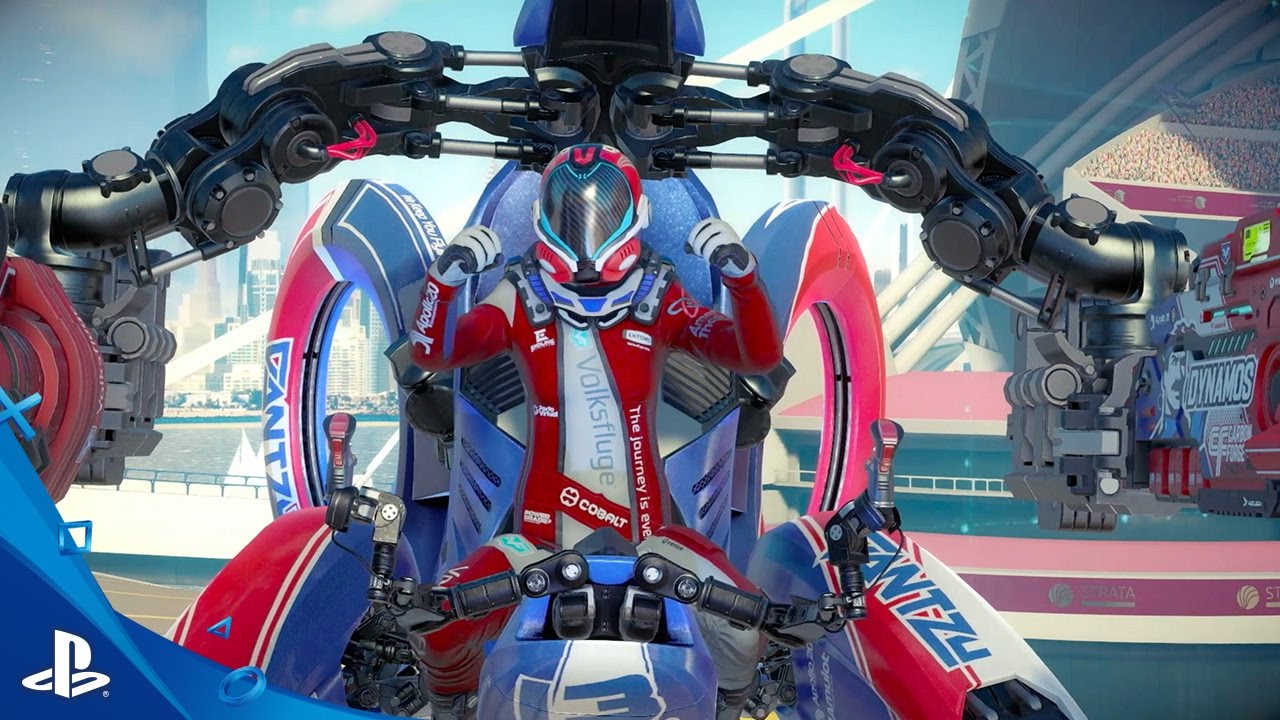 At Guerrilla, we are gamers first, and when creating games we always look for something that we would like to play ourselves. When we started development on Rigs Mechanized Combat League, it was always our intention to create an experience that harkened back to the old school arena based shooters. Those days when you would learn the arena by heart, and when a well-timed jump or a split second dodge gained you the advantage over your opponents. We wanted to create that adrenaline pumping fast paced shooter, and put you in the middle of the action.
We looked at motorsports and even mixed martial arts for inspiration. This created the perfect blend for Rigs — it has the fast paced action of motorsports while maintaining the close-quarters combat of MMA.
When designing the actual Rigs that the player will be controlling, we looked at how we could combine motorsport with MMA. It was really important that we distinguished the rigs as high-end sporting vehicles rather than lumbering war machines. This evolution started out with smaller Rigs that looked more like motorsport but on legs, but as we started to conceptualize it a bit more you can see our starting point and ending with the Mirage class.
With PlayStation VR we have been able to create an experience that truly immerses you in the game world. It really does feels like you are controlling one of the 20+ refined sports Rigs and maneuvering through purpose-built arenas around the globe, taking down your opponents.
Keep an eye on our Twitter and Facebook page for the latest on Rigs Mechanized Combat League as well as where you can go hands on, because playing is believing.
Rigs Mechanized Combat League will launch October 13 and you can pre-order from select retailers.