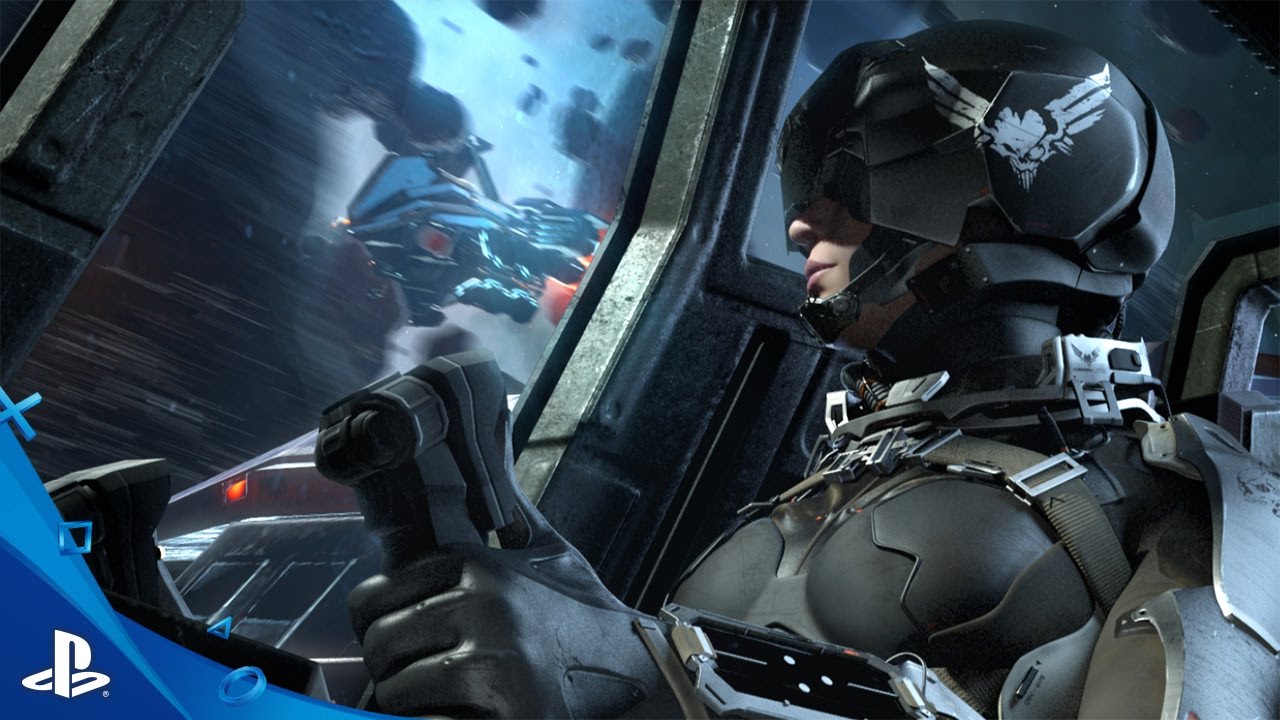 Hello future pilots.
It's just over a week until the launch of Eve: Valkyrie on PlayStation VR. The studio here at CCP Newcastle is buzzing, even the Autumn weather can't dampen our excitement.
Just a few short days from now and our game will be out there in the hands of brand new PlayStation VR owners. Ships will be chosen, squadrons formed, missions flown, alliances made and broken. The Eve: Valkyrie community is standing by to introduce all you new recruits to the things that make Eve: Valkyrie special: the terror of deep space, the glory of flight, and the joy of a hard-won kill.
So what better way to mark the occasion than a Double XP Weekend? From October 14 through October 17, Valkyrie pilots will receive Double XP from every mission they fly. And that's Double XP for everyone, including our veteran PC players — Eve: Valkyrie is the first ever virtual reality game with full cross-platform play between PC and PS4. Of course, our PC players don't get the exclusive PlayStation VR content we announced last week, so they might be in a vengeful mood… be careful out there.
If you'd like to know more about the game, or meet our team of VR developers, head to evevalkyrie.com and join the conversation on our forums, or follow Eve: Valkyrie on Twitter.
See you in the next life.