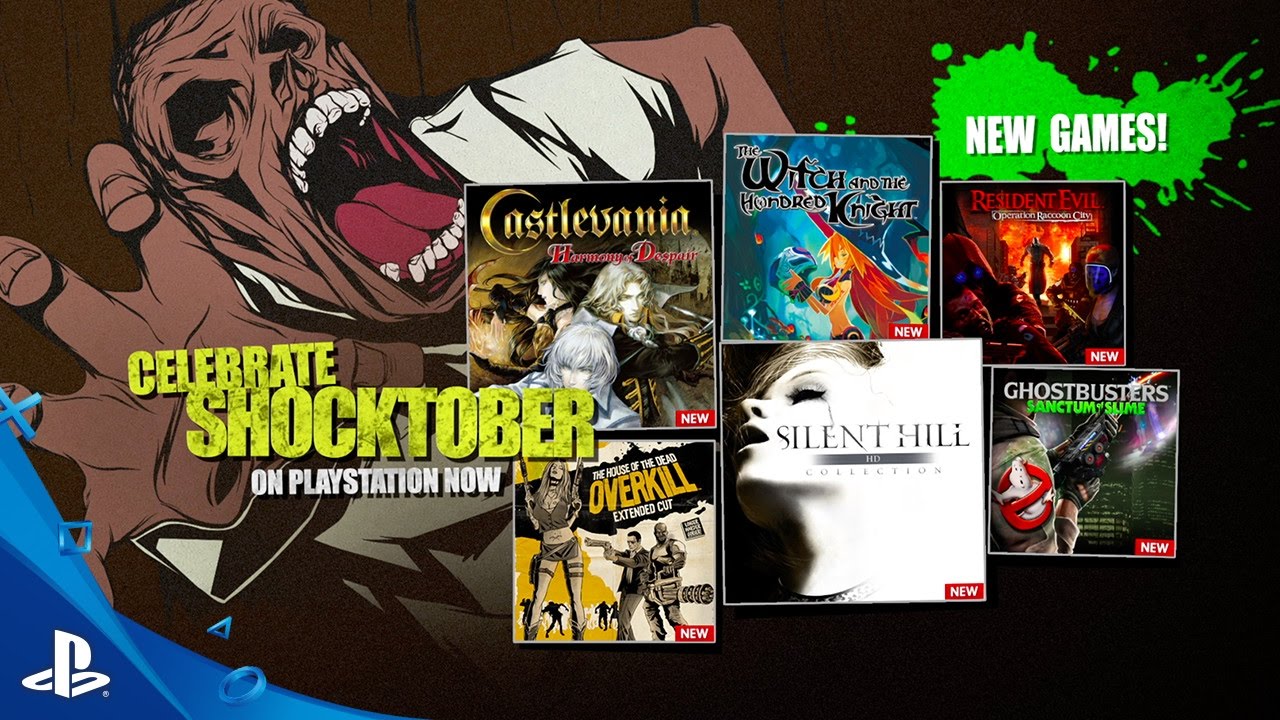 It's that time of year again! Halloween is right around the corner, which means a month full of jack-o-lanterns, crazy costumes, and too much candy. Celebrate Halloween all month long with PlayStation Now and Shocktober by streaming these fantastic horror and action games to your PS4 and Windows PC.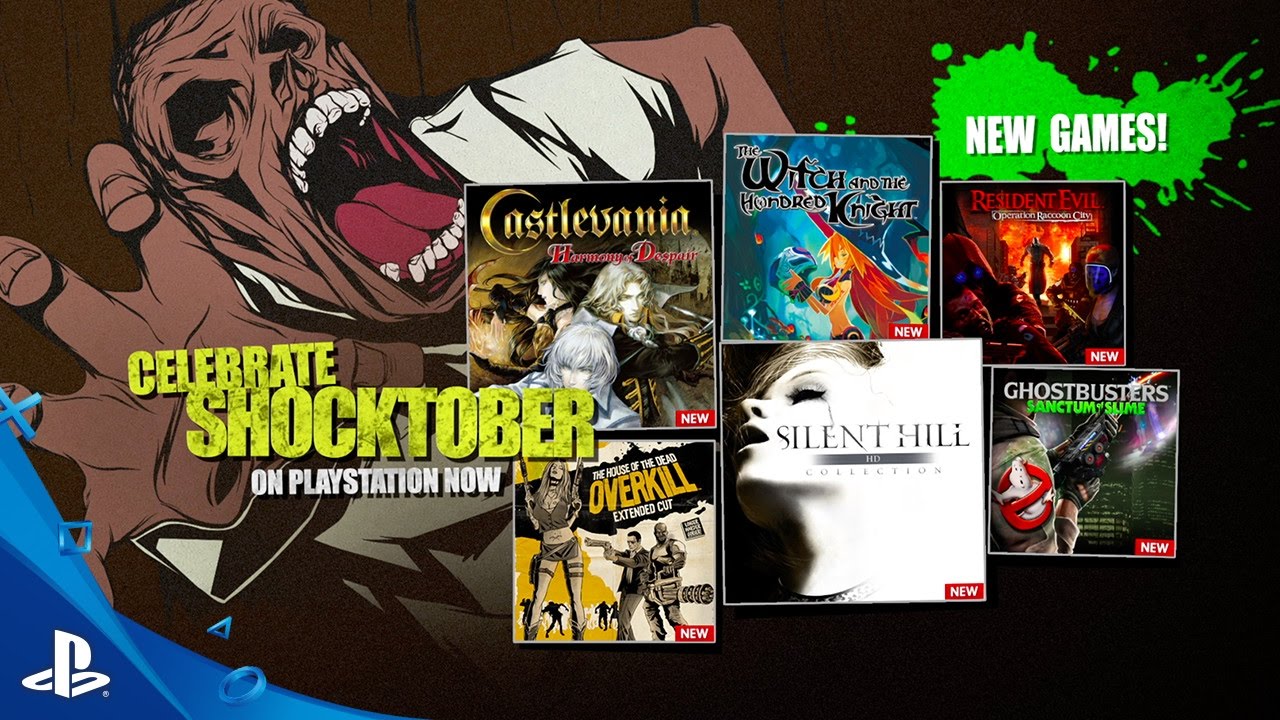 We've got a great line-up of thirteen freshly-added games this month including Castlevania Harmony of Despair, Silent Hill HD Collection, Resident Evil: Operation Raccoon City, The Darkness, and The House of the Dead Overkill (Extended Cut), along with our existing catalog of blood-curdling survival horror classics and edge-of-your-seat action titles like Resident Evil 4, Infamous Festival of Blood, Dead Island, and The Walking Dead: The Complete First Season.
If serious frights aren't quite your cup of tea, you can still get your Shocktober on with newly-added games like The Witch and the Hundred Knight or Ghostbusters Sanctum of Slime, or games from the existing PS Now catalog of 400+games like Costume Quest 2, Darkstalkers Resurrection, and Earth Defense Force 2025.
If you haven't given game streaming with PlayStation Now a try, you can play all of these games and more with the 7-Day Free Trial. With 400+ games, including shooters, action adventures, survival horror games, RPGs, fighters, racers, and more, there's never been a better time to join!
PlayStation Now Shocktober Theme Titles
Castlevania Harmony of Despair (new)
Silent Hill HD Collection (new)
The Darkness (new)
Resident Evil Operation Raccoon City (new)
House of the Dead 3 (new)
House of the Dead 4 (new)
The House of the Dead Overkill Extended Cut (new)
The Witch and the Hundred Knight (new)
Ghostbusters Sanctum of Slime (new)
Deception: Nightmare Princess IV (new)
Bladestorm: Nightmare (new)
Burn Zombie Burn: The Diarrhea Bundle (new)
Akiba's Trip: Undead and Undressed (new)
Costume Quest 2
The Walking Dead: The Complete First Season
The Walking Dead Season 2 Episode 1-2
Darkstalkers Resurrection
Devil May Cry HD Collection
Devil May Cry 4
Dead Rising 2
Dead Rising 2 Off the Record
Resident Evil 4
Resident Evil 5
Resident Evil 6
Dead Island
Dead Island Riptide
Escape Dead Island
Final Exam
Resistance 3
The Last Guy
Darksiders
Darksiders 2
Infamous: Festival of Blood
The Last of Us
The Last of Us Left Behind
Bioshock
The Darkness 2
F.E.A.R.
Siren Blood Curse Episodes 1-12
XCOM: Enemy Within
Lone Survivor
Penny Arcade Adventures: On the Rain-Slick Precipice of Darkness Episode 1
Penny Arcade Adventures: On the Rain-Slick Precipice of Darkness Episode 2
All Zombies Must Die
Tokyo Twilight Ghost Hunter
Falling Skies: The Game
Twisted Metal
Earth Defense Force Insect Armageddon
Earth Defense Force 2025
Bloodrayne: Betrayal
The Wolf Among Us
Zombie Tycoon 2