New Bordeaux, 1968. Vietnam veteran Lincoln Clay returns from war and is met with betrayal and bloodshed. Now it's time to build an underground empire and claim revenge. Mafia III is out October 7 on PS4.
Fueled by a phenomenal soundtrack, gorgeous visuals, and a city rife with criminal dealings, Mafia III tells Lincoln's story in a violent open-world. Build Lincoln's empire piece by piece, uniting rival crime bosses against the criminals that betrayed him. Use a variety of weapons, cars, and conversations to take over New Bordeaux and settle a score.
For the full list of new games coming to PlayStation this week, read on. And enjoy the Drop.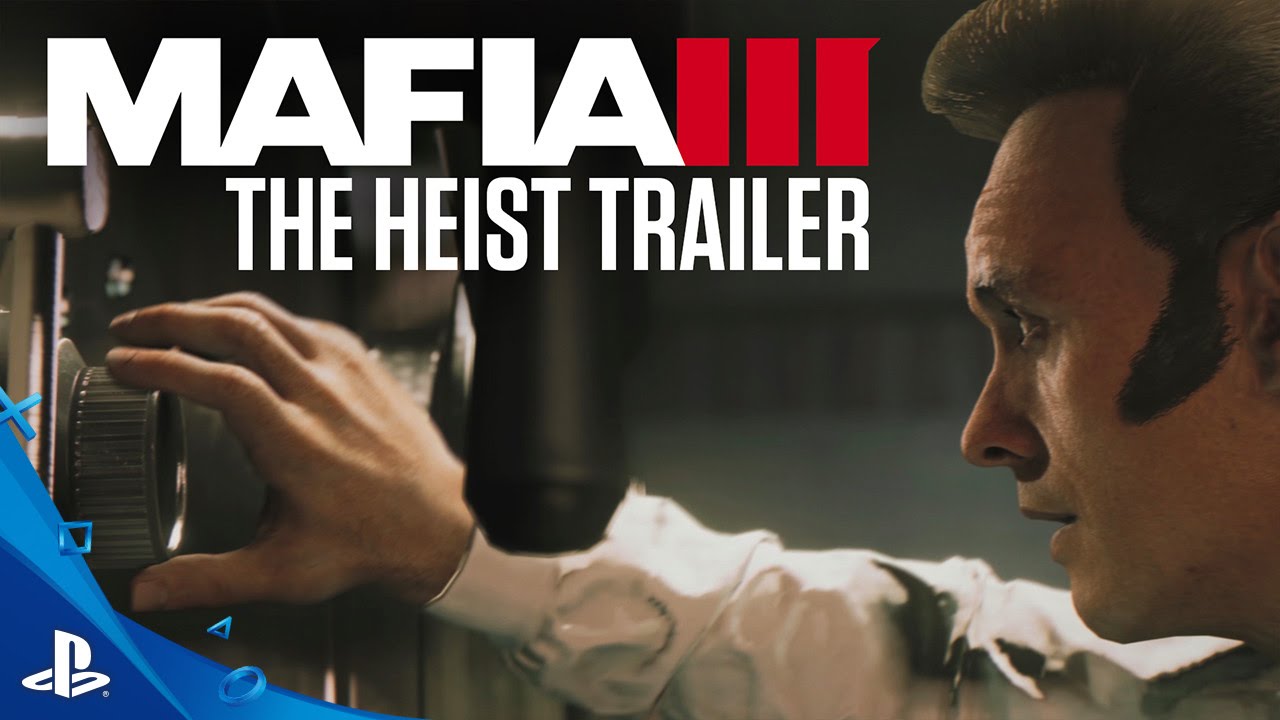 New Releases: Week of October 4, 2016
PS4 — Digital
Deep gameplay. Adapt to how the enemy attacks and defends with a huge variation in enemy types. If you enjoy the satisfaction of triumphing over a difficult foe, this is the game for you.
PS4 — Digital
You are Aragami, a vengeful spirit with the power to control the shadows. You've been summoned by Yamiko, a girl imprisoned in the city fortress of Kyuryu. Embark on a dark journey full of blood and secrets to discover the truth.
PS4 — Digital
Release date updated.
PS4 — Digital
Release date updated.
PS4 — Digital
Dead Synchronicity: Tomorrow Comes Today tells the story of Michael, a man who must recover his identity and decode the two events that brought the world to the edge of collapse. The first one is the so-called "Great Wave," an inexplicable chain of natural disasters. The second is a pandemic that turned humans into "the Dissolved," infected beings that eventually dissolve into blood.
PS4 — Digital, Retail (10/7)
1968. New Bordeaux. After years of combat in Vietnam, Lincoln Clay knows this truth: family isn't who you're born with, it's who you die for. When his surrogate family, the black mob, is wiped out by the Italian Mafia, Lincoln builds a new family and blazes a path of military-grade revenge through the Mafioso responsible.
PS4 — Digital
Rogue Stormers combines classic run 'n' gun gameplay with a modern twin stick shooter configuration, roguelike and RPG elements, crazy 3D graphics, and co-op multiplayer for one to four players.
PS4 — Digital
Space Hulk: Ascension is a turn-based strategy game which builds upon the classic board game experience. It adds new RPG style mechanics, additional weapons, enemy types, an all-new chapter, and loads of other new features.
PS4 — Digital
The time has come for a very special game collection: The Tropico 5 — Complete Collection offers both newcomers and seasoned fans the ultimate collection with all DLC-Packs and Add-Ons. With a total of three extensive campaigns, 40 paradisiacal islands, over 125 buildings, and 10 additional scenarios, this collection will give you a great deal more than 100 hours of gaming fun. Make sure you have it in your cigar case.
PS4 — Digital
Grab your trusty sword, strap on a fearsome helmet, and plunge into the chaotic fray of Viking Squad! As a member of this ragtag group you must put a stop to the wildly mischievous Loki and reopen the gates to Valhalla. Work together to unleash massive attacks on foes and expand your arsenal in this three player co-op brawler.
PS4 — Digital, Retail
The world is ending… though few believe it. The once proud city of Ubersreik now lays in ruin at the hands of the loathsome Skaven. Few have survived their ruthless invasion. Team up with three friends and work together to thin out the ratmen's forces and drive them out of the city. Assume the role of one of five heroes, and hack, slash, smash, burn, and pierce the vile Skaven using a multitude of weapons. Prepare for a desperate struggle and a grand last stand. Only you can stem the Vermintide.
PS4 — Digital
A narrative road trip game set in the roaring Italian 70s, it tells the story of Lella, a restless woman driving on the roads of the western coast of Italy, the famous "Via Aurelia." This is an interactive fiction game in the shape of an isometric racer and with a focus on replayability: every playthorugh lasts about fifteen minutes and there are sixteen different endings to discover.
Green Day – Revolution Radio
OneRepublic- Oh My My
Alter Bridge – The Last Hero
Star Trek Beyond (plus bonus content)
The Flash | Season 3
Westworld- October 2 at 9/8c (HBO)
The Vice Presidential Debate- October 4 at 9/8c (CNN)
Mighty Magiswords- October 6 at 6:30/5:30c (Cartoon Network)
The information above is subject to change without notice.