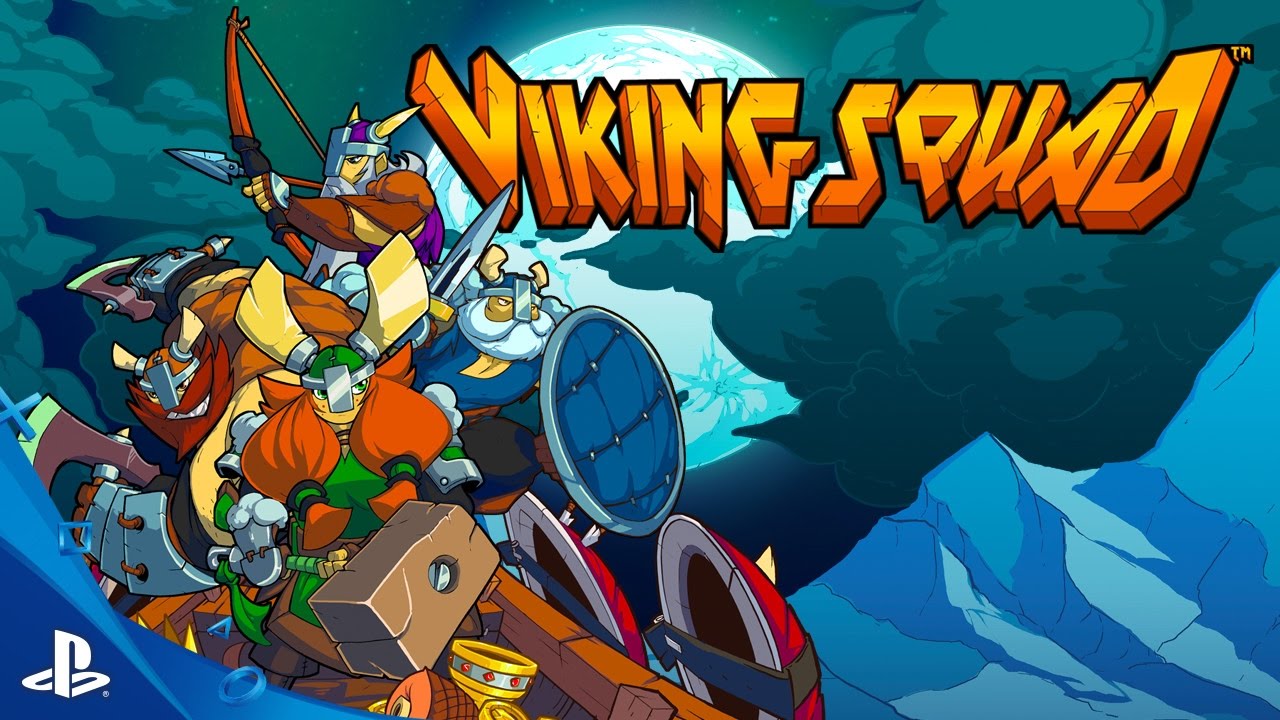 Hi, everyone!
We're proud to announce that Viking Squad arrives on PS4 on October 4!
As a member of Viking Squad, you must put a stop to the wildly mischievous Loki and reopen the gates to Asgard. Work together to take on massive foes and expand your arsenal in this three player co-op brawler.
Choose between four different characters, each specializing in a different weapon and playstyle. Take on enemies from afar as the archer, go on the defensive with the shield, get up in your enemies' faces as the dual axe berserker, or beat them to a pulp as the hammer maiden. Each weapon gives characters access to special attacks that can be used to mix up their combos and assist allies — experiment with them all to see which suits your tastes.
It wouldn't be a viking game without some pillaging! Through your adventures, collect treasure to level up, unlock moves, and purchase new equipment to fend off Loki's corrupt minions. You never know when you've found something of value, so get creative and experiment with your haul — it may pay off in the end!
Development on Viking Squad has been a labor of love. The team grew up playing arcade brawlers and wanted to pay homage to one of our favourite genres. Our goal was to make a game that does justice to the beat-em-ups of the 90s while incorporating many of the key pillars that make today's games so great: tight controls, fast and frenetic gameplay, a difficulty you can test your skills against, and a fun cast of characters drawn by our very own Jesse 'Jouste' Turner. We want to meld the difficulty and camaraderie found in those games into something that fits the precision and excitement of modern games.
One of the questions we get most often is "Why the decision for a maximum of three players?" It fit our design so well. First, it cut down on the amount of cheap deaths by streamlining the chaos on screen. With three players, each can focus on a target without having to worry about being sideswiped by incoming attacks from their partners' foes. It also reduced the amount of network traffic our game requires, allowing for a smoother online experience. Finally, it let us test a lot more thoroughly; since we are a team of three, we could all hop in and test the game throughout its entire development. With that being said, the game can still get pretty hectic at times, especially with three players. You can't take out all the chaos since that's half the fun!
We hope you enjoy it! Happy brawling!