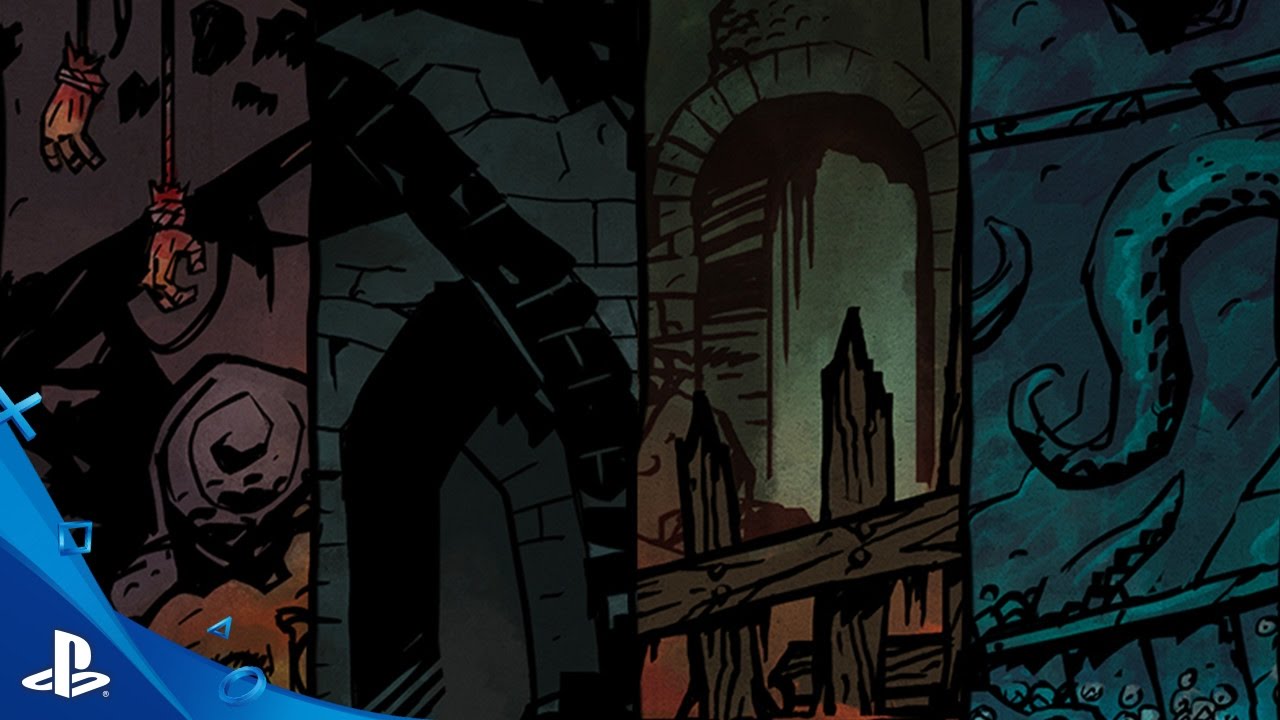 "The world changes, we do not, therein lies the irony that kills us."
-Anne Rice
Darkest Dungeon launches on PS4 and PS Vita September 27 with cross buy and cross save features for all.
We're extremely excited to share the game with the PlayStation community, and have snuck in a few bonuses to help make the console version of Darkest Dungeon something special.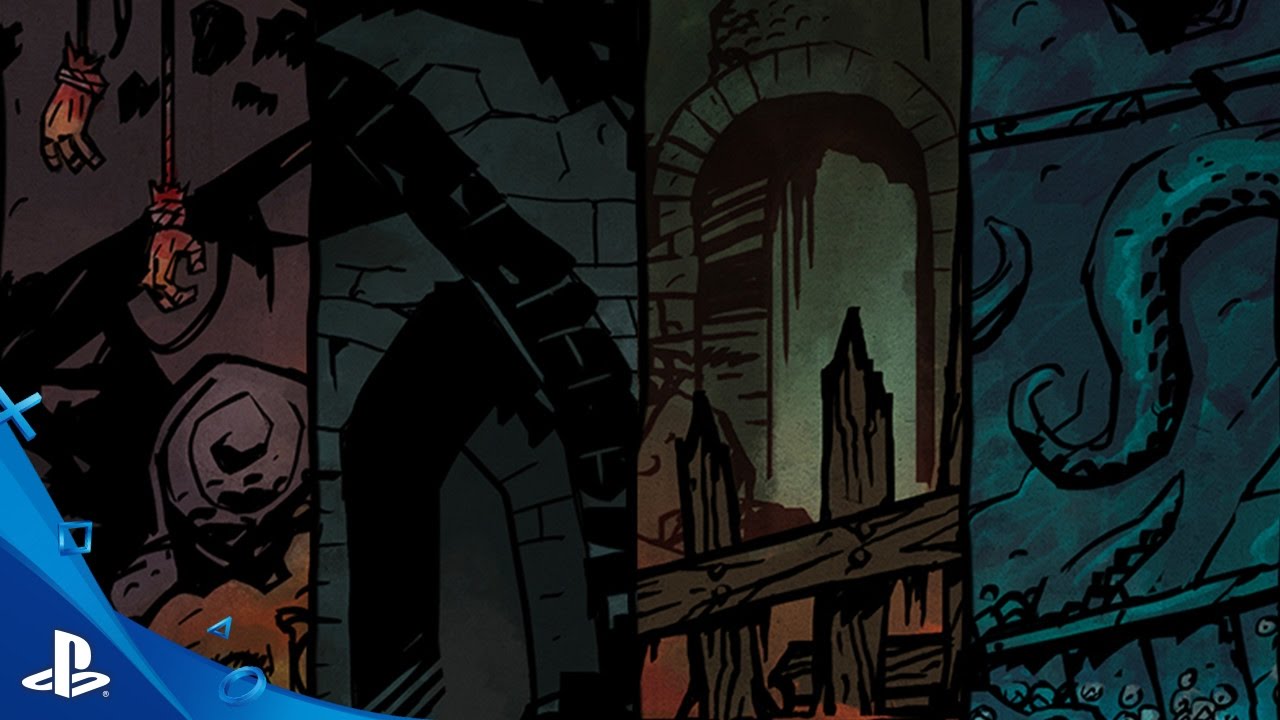 Objects of power are vital to player success, and in Darkest Dungeon we call them trinkets. Trinkets come in many forms — from conventional stones, herbs, necklaces, and bracers on up to holy scrolls, nefarious potions, bunches of garlic, and occult symbols teaming with ethereal energies.
Their potencies vary, but as a rule they mean to empower your characters. Like everything in Darkest Dungeon, however, each comes with a cost. While a trinket may increase the damaging potency against protean evils, it may also increase the susceptibility to maladies that wait in the cold darkness.
For all our PlayStation players we now start fresh estates with two trinkets: a Stone of Patience and a Stone of Endurance, as a small way of thanking our fans for their gratitude and support and patience as we developed the game.
We are also adding three new, extremely rare trinkets for players to find. "The Tempting Goblet" is one such rare trinket that can be found from the now-infamous skeletal courtiers, who have a habit of dousing heroes in acrid liquid of questionable origin. To imaginative players, the other two trinkets may foreshadow a looming threat not yet made manifest…
We've taken some time to embellish each of the four main dungeons — a new background has been added to the Ruins, Weald, Warrens, and Cove, adding more variety and character to each location.
We've also added a new Town Event: "A Day Long Awaited." In celebration of the PlayStation launch, this event gives players a Stagecoach bursting with bonus recruits — word has spread of the riches to be found in the dungeons beneath the Estate! Been waiting desperately for that Jester? This event can help it happen.
To celebrate the launch, we're offering a 20% PlayStation Plus discount for two weeks, for both PS4 and PS Vita!
We're looking forward to hearing the tales of triumph and defeat from our new players! We have a wonderful community of players on our subreddit, and our website. Also, please feel free to reach out to us on social media with any and all comments.
On September 27, remember to pack a shovel and keep your torch bright! There are horrors below…