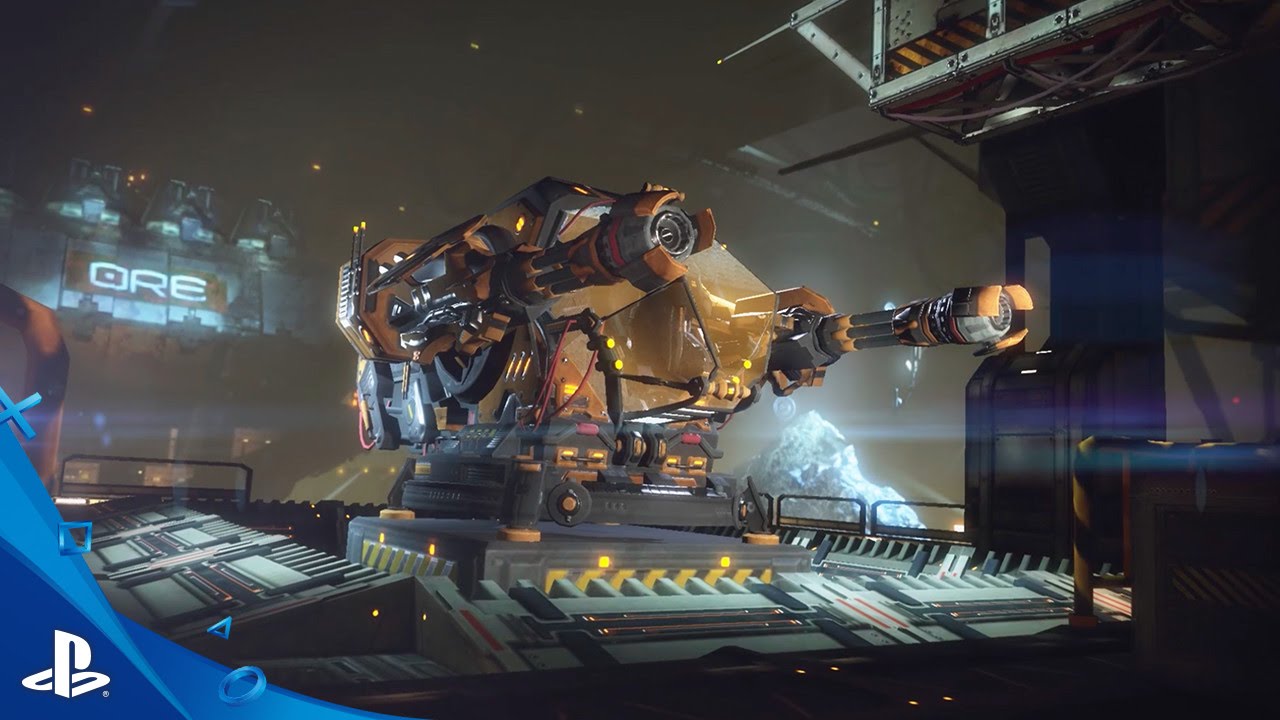 Salutations, PlayStation.Blog readers. We at CCP Shanghai are incredibly excited to bring Gunjack to PlayStation VR. Our first-person arcade shooter, built from the ground up for virtual reality, will be a launch title for PlayStation VR and available on October 13.
Gunjack delivers fast-paced and fully immersive action in the gorgeous, panoramic sci-fi space setting of the Eve universe. You will take on the role of a gun turret operator on the Kubera, the largest mining vessel ever constructed, in the Outer Ring region of known space. As part of the ship's defense team, it's up to you to protect the rig from pirates, opportunists, and anyone else looking to take what rightfully belongs to the company.
As enemy ships begin their attack, you use your head to aim and the controller to fire your cannons, activate special weapons, and reload. Eliminating enemy ships can get you powers-ups such as repair modules and special weapons in the form of guided missiles, smart bombs, and lasers. Gunjack is easy to get into with its intuitive controls and intense action.
In its transition to PS4, we think that PlayStation VR players will love Gunjack's higher-resolution graphics, an enhanced audio experience, improved textures, models, and effects, Trophies, and leaderboards as well.