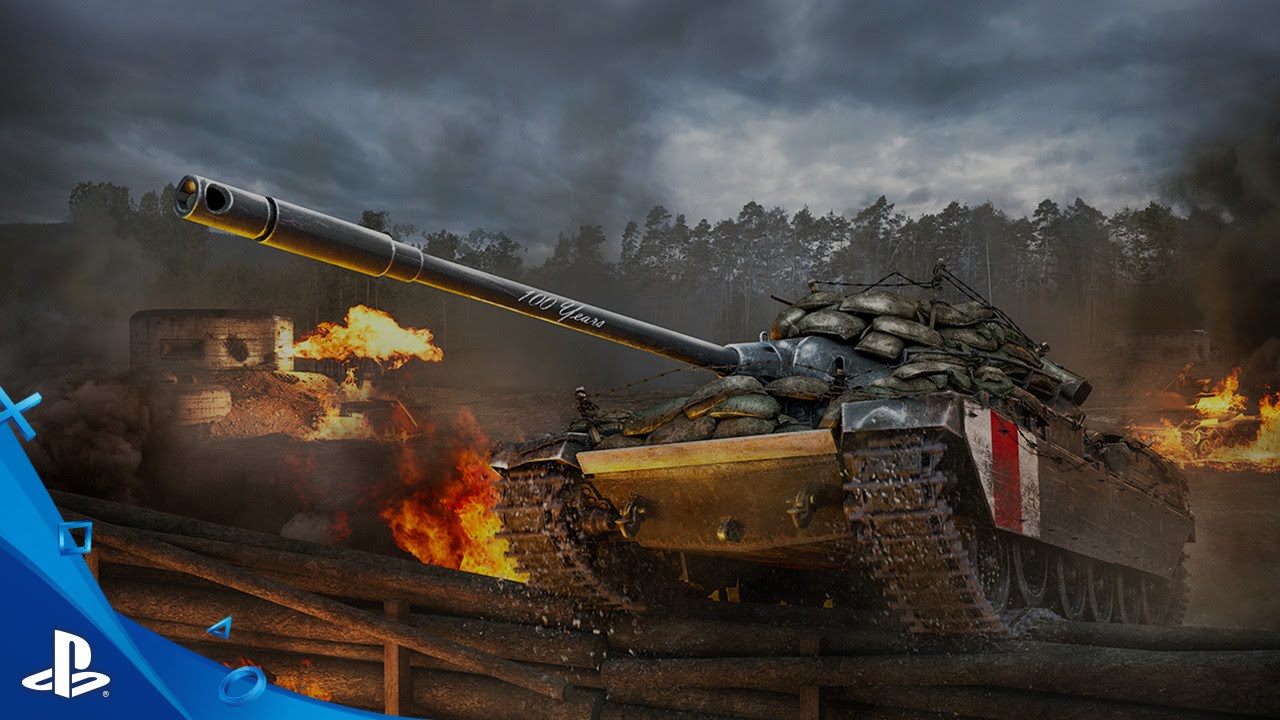 Hello everyone! I'm Jeff Gregg, Lead Designer on World of Tanks for PS4. The team has been working hard on features and elements surrounding the 100 Year Anniversary of Tanks, and we're super excited to share some of this with you!
First of all, celebrating 100 Years of Tanks is obviously a big milestone for us. For me personally it's a reminder of how far we've come both "in real life" and in the game itself; these behemoths have had incredible influence on history. From the first Mark I tank that rolled across Europe to the current roster of vehicles in the game, each tank has had an impact on both me and all of the development team. We take great pride in bringing these vehicles to the players in our community and love to see them used in digital combat all across the world.
To celebrate this anniversary, the team has worked on special custom operations, a new Centennial T95 tank for players to acquire, and a brand new event mode featuring the Mark I tank itself.
For those who don't know, the Mark I was the first vehicle to be given the moniker "tank." Its primary job was designed to break through defensive lines and traverse across trenches while protecting soldiers from enemy fire. It was big, noisy, slow, and terrifying when it appeared on the battlefield.
The development team spent considerable time deciding how to bring this vehicle to the game. We studied how this tank was meant to be used and what it did historically; balancing these elements with what would be fun. Since the Mark I never fought per-se, we had to imagine how a battle of Mark I tanks would go.
We leaned on classic World War I trench warfare engagements. Keeping your vehicle protected from fire, risking rushes across no-man's-land, and covering your team's flanks all play into the Mark I battles and are hallmarks of how World War I was fought. But that still didn't satisfy us; we needed something more. So we looked to you, our community.
Our players are very vocal and have lots of great ideas. We listened to them and poured through feedback on previous events such as the Lunar Tank (on the moon) and the TOG Boat. After analyzing what we wanted to do and what we thought you the player would want to play, we decided this Mark I tank event needed something extra special to stand out. To that end we gave the Mark I a flame-thrower for intense close-quarters battle. Combining this new weapon that could be replenished via pickups to Mark I tank combat turned out to be a great combination. We can't wait to hear what you think!
We are very excited to continue to celebrate the 100 Years of Tanks with you all. I'm grateful to be part of this game, and love that we can honor our collective history while playing games together and having fun.