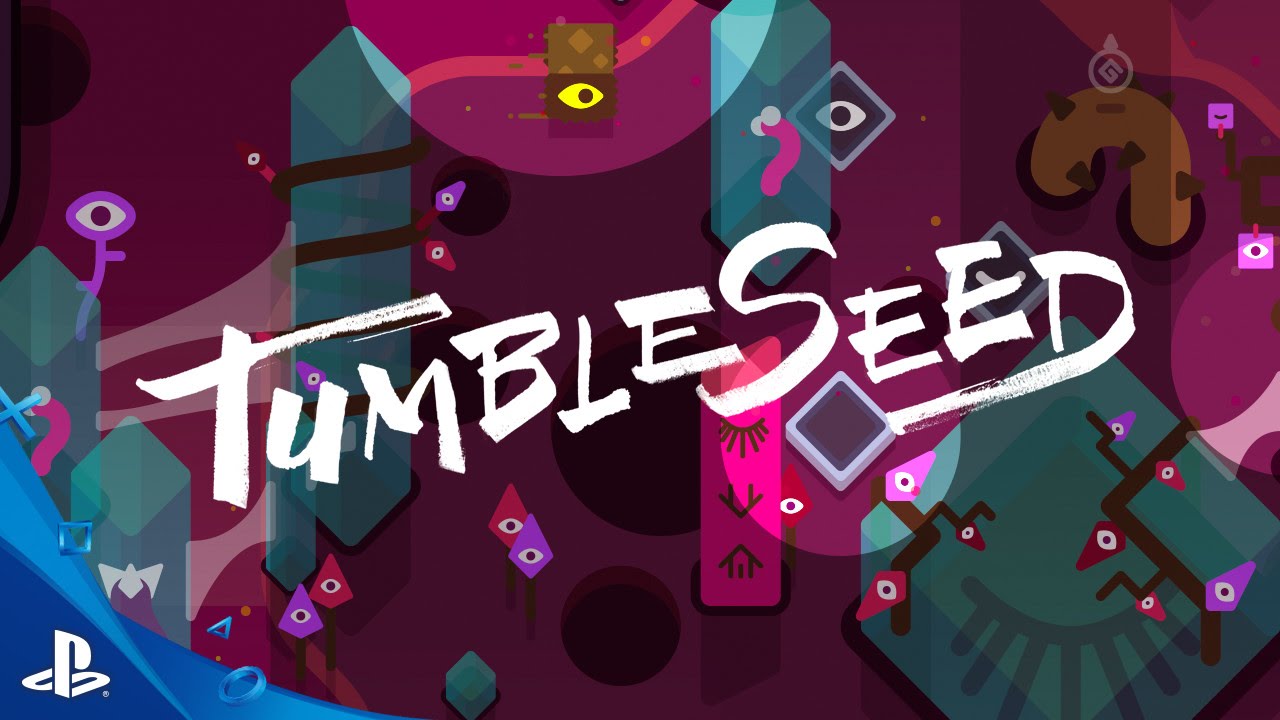 For the last couple years, some friends and I have been working on TumbleSeed — a game about rolling a seed to the top of a procedurally generated mountain. It's been a long road and we're so excited to announce that the game will be rolling onto PS4!
To celebrate, we'd love to share our first ever trailer for the game:
We call TumbleSeed a rolly roguelike. It's got a procedurally-generated world, upgrades, permadeath, and stays challenging play after play. You play as the TumbleSeed, a small seed with big plans, trying to roll to the peak of your mountain home. The slope to the top has been overrun by creatures corrupted by a mysterious crystalline power — your goal is to cure the mountain of its infection.
Along the way you'll gain seed powerups that provide the tools you need to outwit the mountain's many obstacles. Will you stock up on thorns to defend yourself and clear the path of enemies? Or will you summon a rain cloud to fill in holes to make traversal easier? Or did you buy the poison seed from a shop to wreak high-risk havoc? We've been playing TumbleSeed for two years now, and the game still surprises us every day with the situations it throws at us.
We can't wait to tell you more and get the game in your hands. If you're going to PAX West this weekend, we'll be in the Indie Minibooth on Friday and Saturday, and camped out in the Cards Against Humanity theatre (just past the main escalators) on Sunday and Monday.
And if you won't be at PAX you can stay up to date with the game on our website or Twitter. See ya around and keep tumblin'!