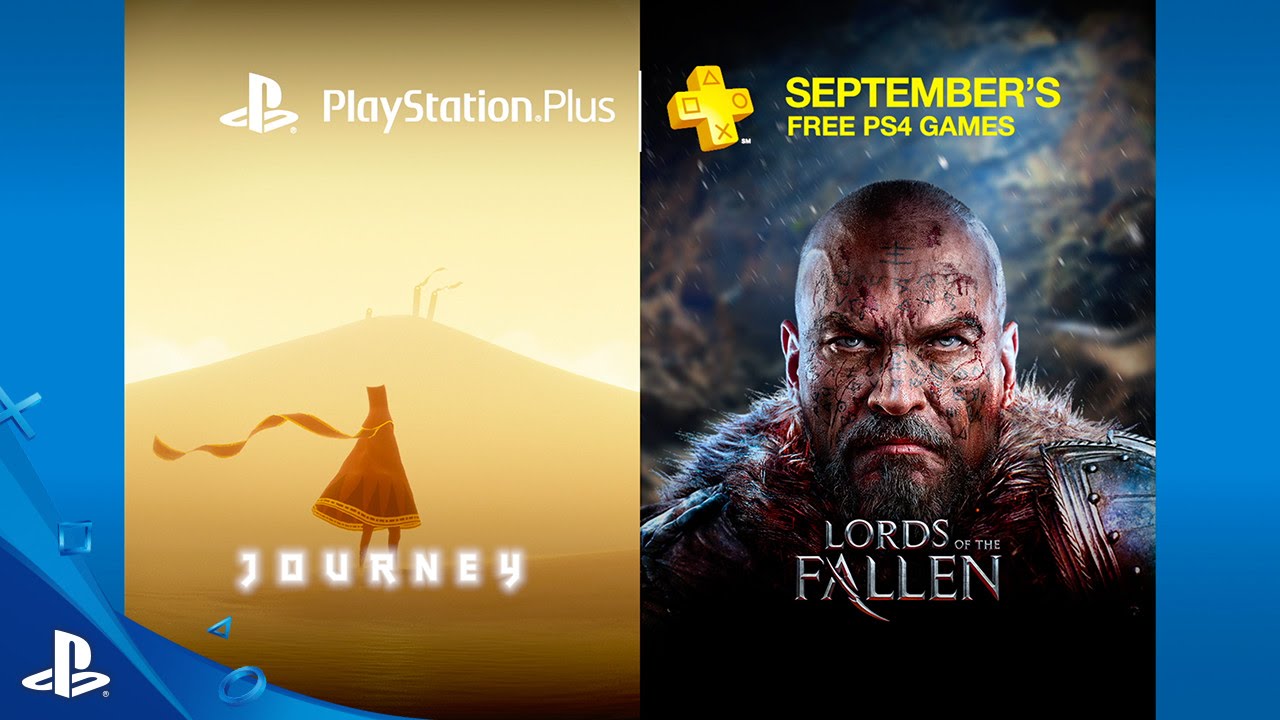 Hello, PlayStation Plus members! We're happy to reveal your free PS4 games for September, 2016. This month you can slash your way through demonic hordes, or journey across the ruins of a forgotten civilization. Let's get started!
First up is Journey. The talented developers at thatgamecompany bring us the critically acclaimed adventure and winner of numerous Game of the Year awards. Finding yourself alone in the desert, you must make your way to the mountaintop. But there's so much more to this sublime experience than simply traversing the world. With stunning visuals, an amazing soundtrack, and a unique online experience, don't miss the very special experience that is Journey.
Next up is Lords of the Fallen. Looking for redemption for past sins, you play as Harkyn and try to end a war between humans and the gods. With three classes to choose from, you can tailor the combat experience to your liking. And in a game where every encounter matters and your choices have consequences, the layers of customization are an integral part of the action. So collect your gear and prepare for close-quarters combat as you take the fight to the demon lords.
Full Lineup
Lords of the Fallen, PS4
Journey, PS4, PS3
Prince of Persia: The Forgotten Sands, PS3
Datura, PS3
Badland, PS Vita, PS4, PS3
Amnesia: Memories, PS Vita
We'll see you in the comments section. Enjoy.