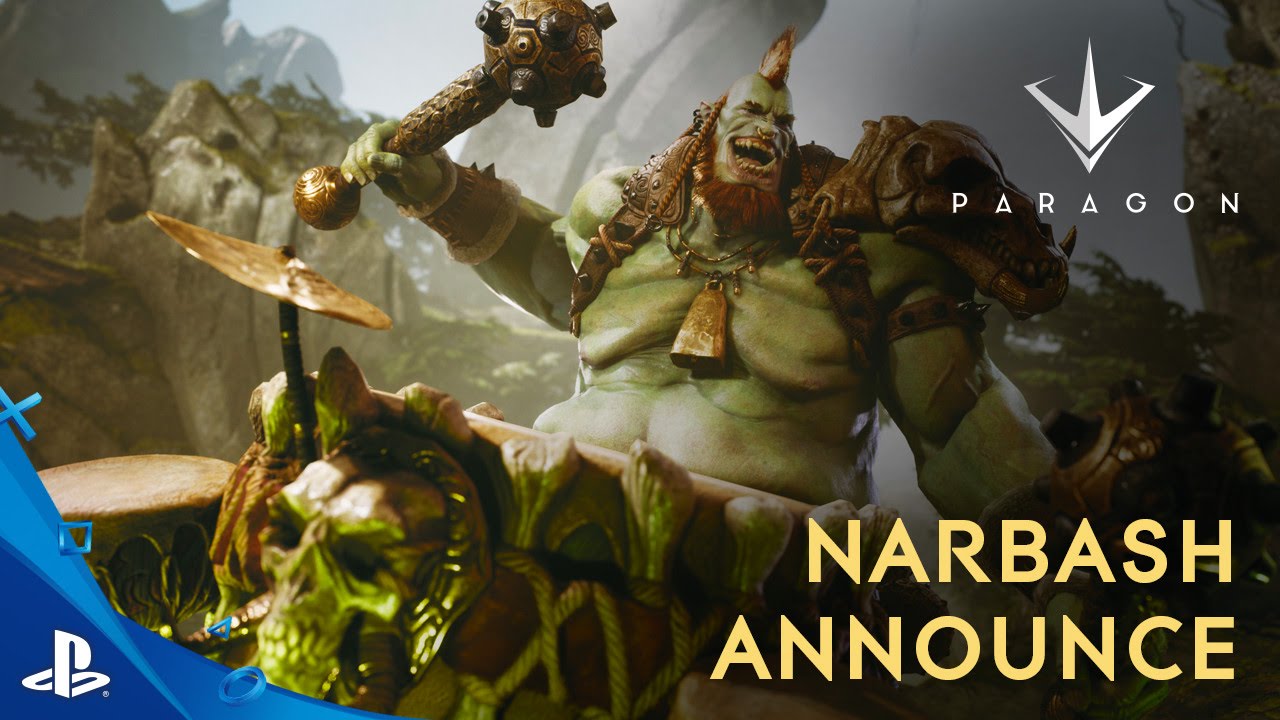 Hey PlayStation Nation. We'd like to introduce you to the latest Hero for our MOBA Paragon. We call this Support Caster… Narbash. He's a beast who bangs the drum all day to rev up and protect his teammates. You'll be able to play Narbash as part of our update on Tuesday, August 23. Get your first look at Narbash below.
Narbash is a Support Caster (Physical Damage; Order, Growth) who specializes in crowd control and buffing his team as he charges into the fight. His Thunk ability allows him to lock down a singular target with a stun. His March ability provides him with a movement speed aura, which can be devastating when combined with the Health Regeneration aura provided by his Song of My People ability. Narbash causes a ruckus with his ultimate Crash Bang Boom, slowing enemies in an area of effect, then finishing his performance with a knockup.
As always, all Heroes in Paragon are free, so jump in as Narbash on Tuesday. If you can't wait to get your fix, you don't have to — Paragon is in free open beta, so you can download and play today.
See you on the battlefield!
Good luck, have fun.