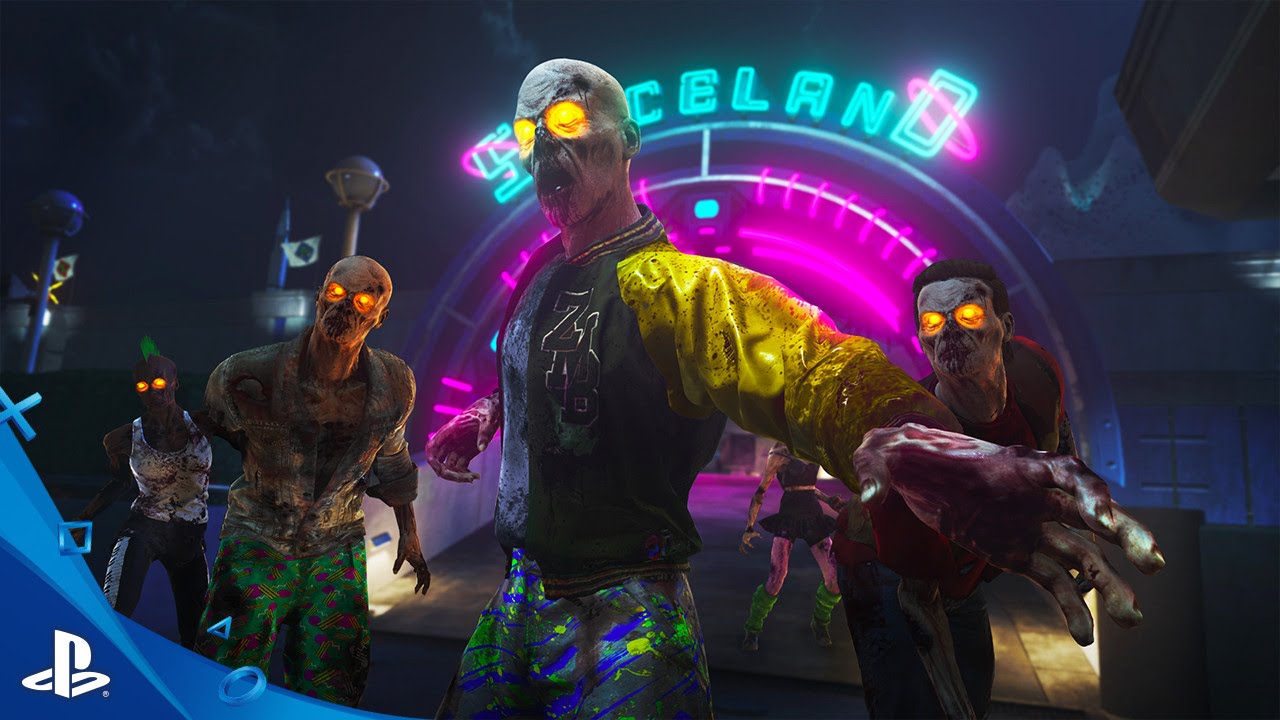 Attention all zombies dudes and dudettes: Call of Duty: Infinite Warfare's 'Zombies in Spaceland' has officially been revealed, and it's nothing short of radical. The all-new undead survival co-op mode launching with Call of Duty: Infinite Warfare is set in the '80s, where you'll play in a space-themed amusement park full of games, rides, and of course a cadre of deadly zombies.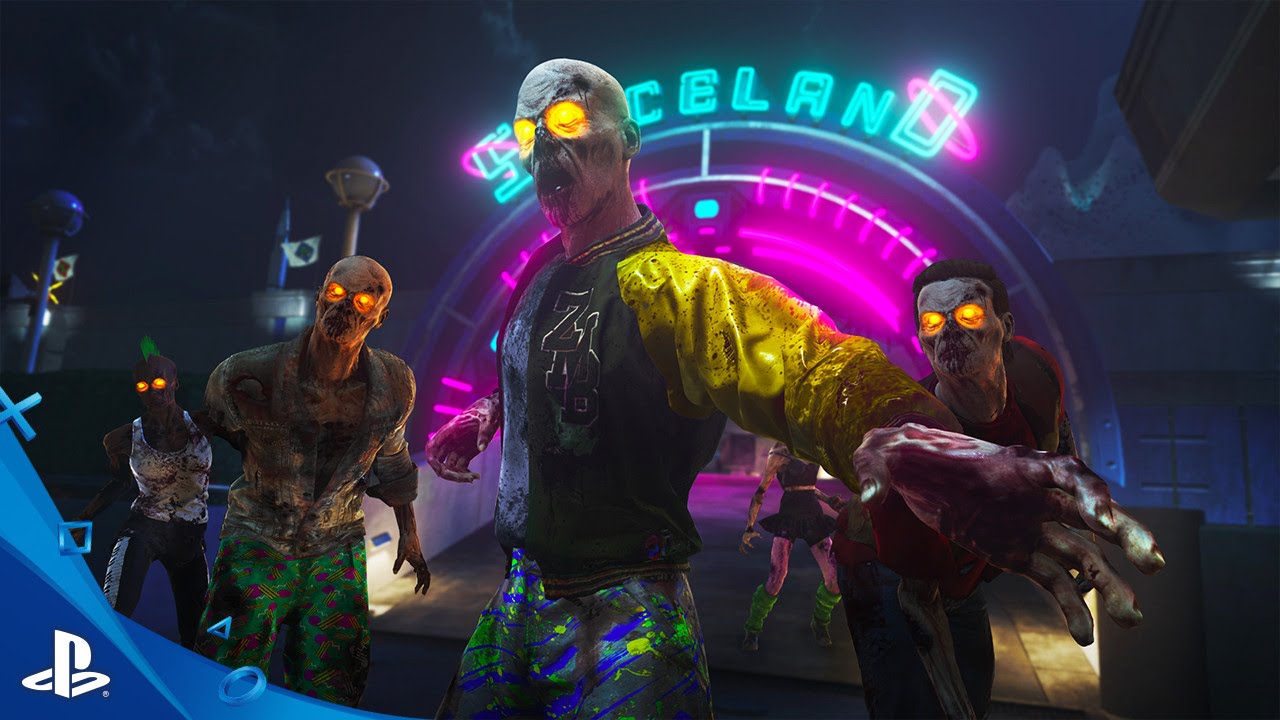 Zombies in Spaceland tells the story of four aspiring actors who come upon a mysterious movie theater for an audition. They've been invited by director Willard Wyler, portrayed with voice and likeness by Paul Reubens (Pee-Wee's Big Adventure, Gotham), who was once the shining star of the horror genre. Unbeknownst to the actors, they will be transformed into the movie characters onscreen and transported straight into Wyler's film to fight against an all-new variety of zombies in an '80s theme park.
You'll play as one of four '80s movie-inspired characters: the jock, the nerd, the valley girl or the rapper. The characters are voiced by a comedic ensemble cast, including Seth Green (Robot Chicken, Austin Powers in Goldmember), Ike Barinholtz (Neighbors, Suicide Squad), Jay Pharoah (Saturday Night Live, Ride Along) and Sasheer Zamata (Saturday Night Live, Inside Amy Schumer).
To guide you through the onslaught of the undead (while providing a killer soundtrack as you battle), you'll want to keep an eye out for the Spaceland DJ, portrayed with voice and likeness by David Hasselhoff (Baywatch). He's sure to be an invaluable resource to help you get you out of this horror movie alive.
To celebrate the reveal of Zombies in Spaceland, check out the Call of Duty Twitch and YouTube channels on Wednesday, August 17, at 9:00am Pacific for a stream that will unveil more information about the new mode, featuring members of the Infinity Ward team and hosted by Jay Pharoah.
Looking for more zombies gear? Pre-order any edition of the game and you will receive the "Zombies in Spaceland Pack," which includes bonus in-game digital items, including a unique zombies weapon camo and reticle, animated zombies Playercard and Fate & Fortune card pack. And don't forget, you'll also receive the classic reimagined Terminal bonus multiplayer map.