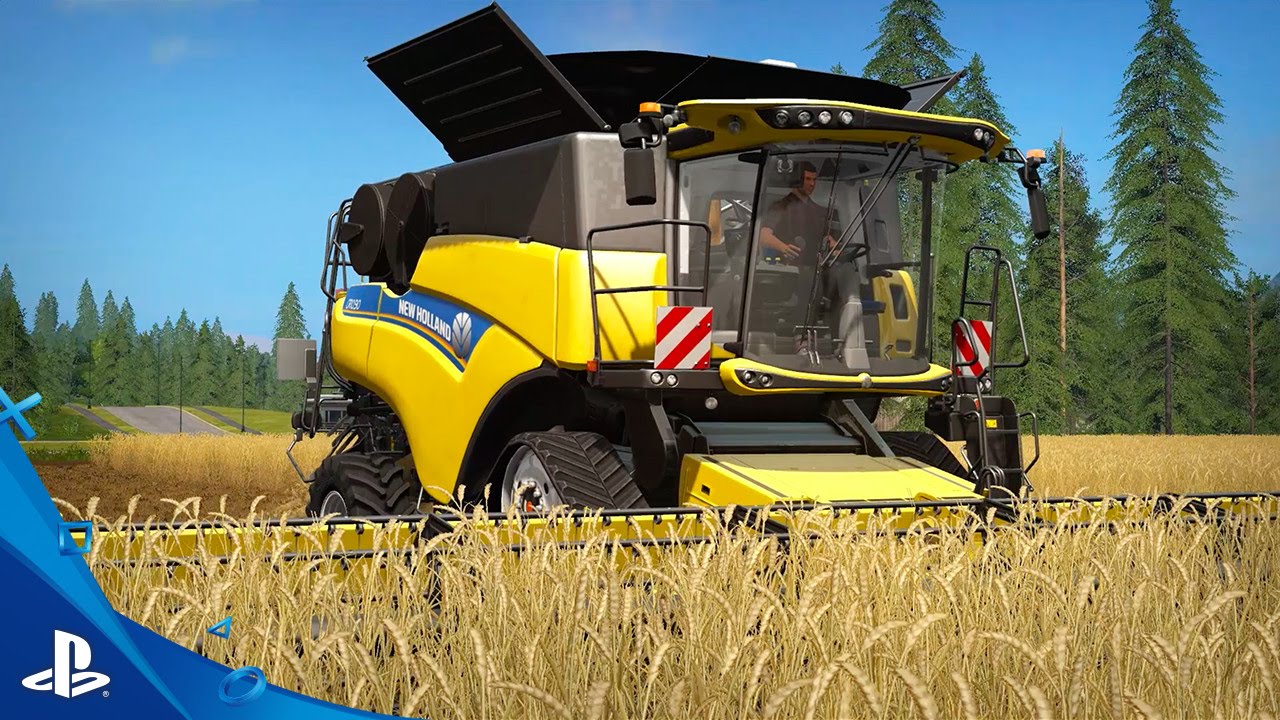 Hi everyone! Today I'd like to finally unveil some of the new features we have for Farming Simulator 17 — it's been a long time coming! We're happy to announce that we have included trains to transport your harvest, and pigs to raise. There's a whole new set of exciting changes, improvements, and added features, so let's get started.
The transportation system in Farming Simulator is deeper, thanks to the inclusion of drivable trains. These heavy giants can carry huge amounts of cargo; from seeds to fresh goods — even the logs you cut down from woodcutting! We've even included tension belts to hold down and stabilize bales and logs during transport to ensure a fast and safe delivery. In addition, we've added animal trailers to the mix, allowing you to deliver the animals to and from your market.
Speaking of animals, Farming Simulator 17 brings pigs to the roster! On the harvesting side, you also have sunflowers and other new crops to plant and harvest. Some of these crops require specialized equipment, like the Cage IH 9230. All of these features are available in our brand new North American map, Goldcrest Valley. You can check out some of the sights, and see some of the local brands and companies that you'll be working with to improve your farm.
This and so much more is coming to Farming Simulator 17! Boasting more than 250 unique vehicles and equipment across more than 75 brands, this is the agricultural sim's largest variety yet.
Farming Simulator 17 arrives October 25 on PS4!