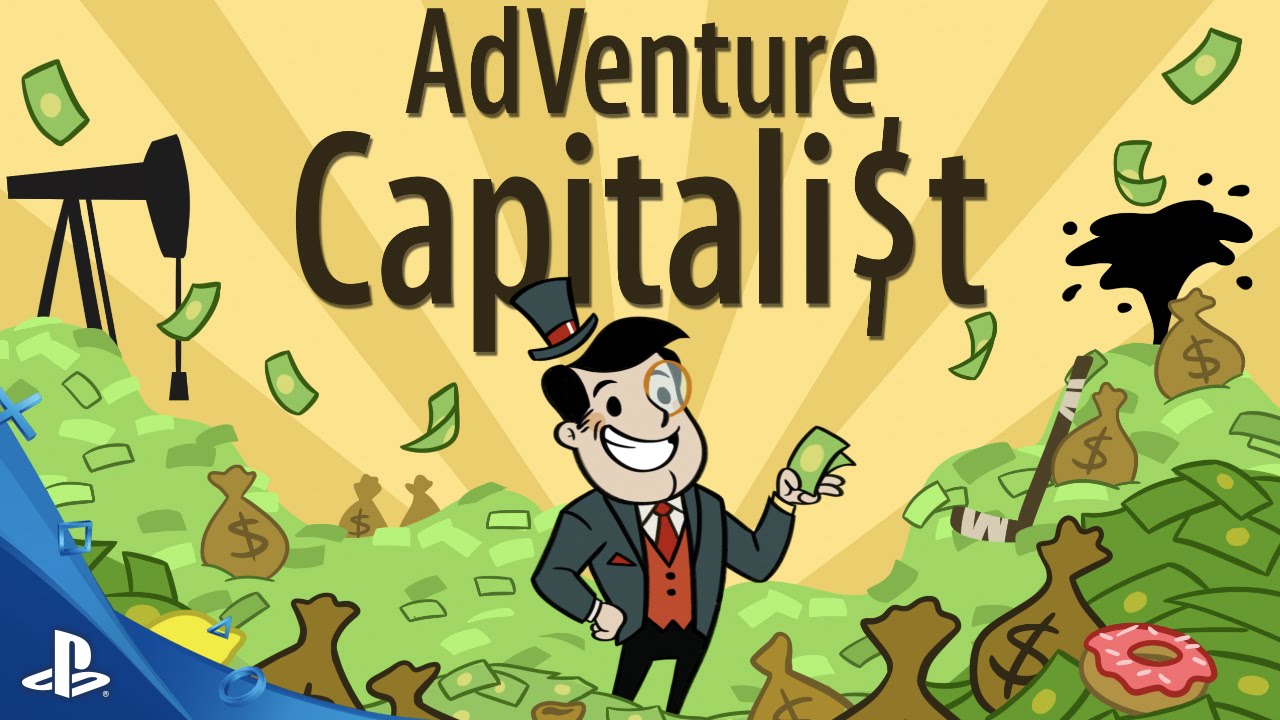 Ever dreamt of what you would do with a million dollars? Of course you have, and today I want to tell you about AdVenture Capitalist, the game that makes that dream a reality! A virtual reality!
Earning cash has never been as easy as it is in AdVenture Capitalist! The game where you run a variety of quirky businesses by squeezing lemons, catching shrimp, and even taxiing people to the Moon! AdVenture Capitalist will be available for free download off PlayStation Store on August 16! I guarantee if you squeeze one lemon, you won't be able to stop.
Search your feelings… the job creator is already in you… now show the rest of the world what you're made of! (Hint: it's money!)
Still with me? Okay, some have contested that AdVenture Capitalist is the world's greatest capitalism simulator (we'll leave that determination up to you). It sits at the forefront of an emerging genre that has a few different names, but is most well known as an "idle" or "clicker" game. If you've never played this type of game before, you haven't lived! You're in for a rollercoaster ride in the hot seat as a savvy investor, literally buying your way to total, inter-planetary domination. You can't lose!
In AdVenture Capitalist, you'll eventually max out your profiteering on Earth and have to start expanding to the Moon and Mars, where you'll dabble in Werewolf Colonies and Red Dirt Farms. You'll earn ridiculous sums of cash and diversify your investments around the galaxy, all while attracting smarmy Angel Investors that give your businesses a boost.
And the best part is, the game plays itself while you're away! Once your businesses are booming, you can hire managers to keep making the dough 24/7. No need to put off that bathroom break!
Idle games are uniquely simple and strangely addictive. They are designed to be played in quick bursts, but players often spend hours poring over strategic decisions and calculating their next moves.
I sincerely hope PS4 players take the time to see what all the fuss is about with this bizarre yet fascinating genre. Take a chance on us and start your own rags to riches AdVenture on August 16 — only in AdVenture Capitalist!