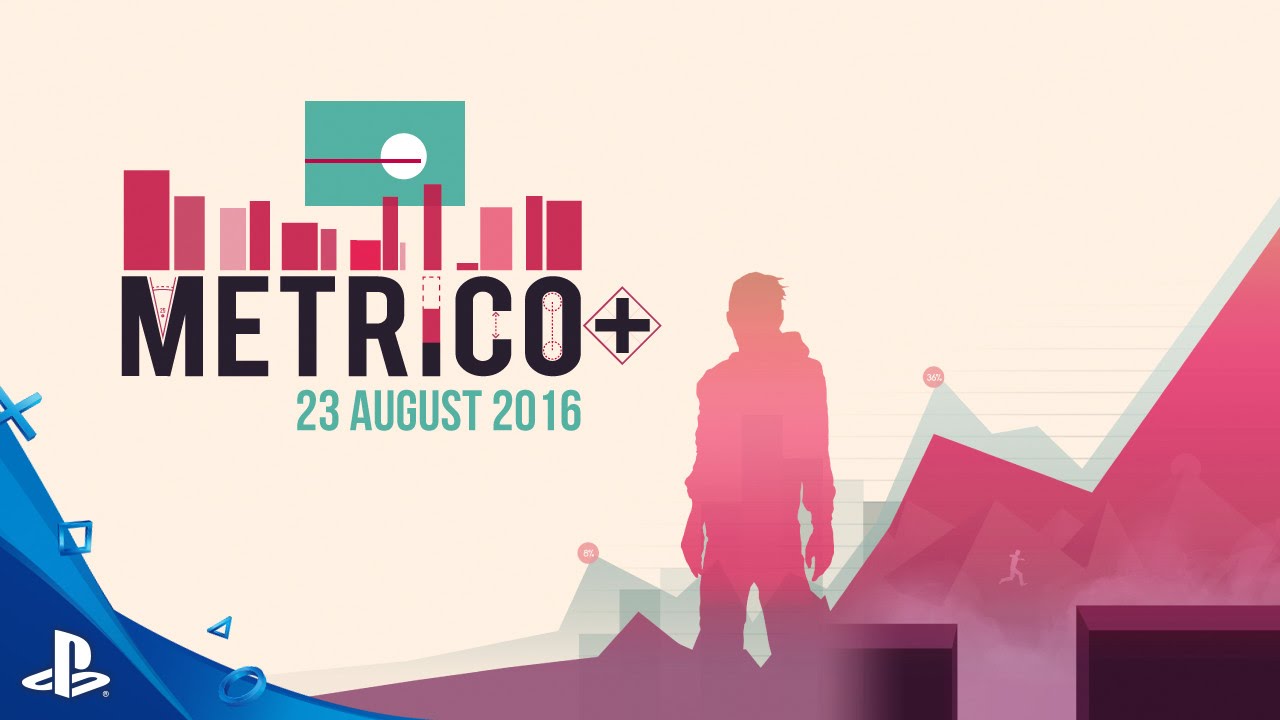 Metrico+ is done! We waited a long time before posting anything on PlayStation.Blog again, because we wanted to come back with some big news: Metrico+ will launch on August 23.
We made a new trailer that shows all the different worlds that you can explore in Metrico+:
Metrico+ will be available for purchase at PlayStation Store on August 23 for $13.99.
We also have some great news for owners of the original Metrico for PS Vita: If you own Metrico already, you can buy Metrico+ for just $6.99!
(This discount also applies if you were to buy Metrico on Vita right now, as long as you do so before getting Metrico+)
Because lots of players loved the original Metrico on PS Vita, we felt we should incentivize those players to try Metrico+ as well, by giving them a substantial discount. Hopefully they will try Metrico+ and experience all the new challenges it has to offer and new worlds to explore, and see the reimagined world of Metrico on their television screens.
Now let's make one thing clear: The only reason Metrico+ is not called 'Metrico 2' is because several puzzles of the original are still in Metrico+. However, there is so much new content and other new features in the game that we think Metrico+ is an entirely new game altogether.
Reimagining Metrico for PlayStation 4 has been a lot more difficult than we anticipated. We knew it was never going to be easy since it used so many of PS Vita's hardware features — we had to come up with entirely new game mechanics and puzzles! We also felt like we had to add a lot to the game to make it work on a big screen, and we wanted to try and get even more out of the world of Metrico.
Therefore, we chose to improve Metrico a lot and added lots of new features; we made the world of Metrico look way prettier for the big screen, there are new Trophies, we added a speedrun mode, there are new and special character animations, there is an entirely new story in the game, the music has been revised by Palmbomen, and most importantly: Metrico+ contains over 40 new puzzles utilizing new gameplay mechanics. That's why we added a "+" to the title.
And as I've said before: I promise that even if you've played the original Metrico before, you will feel like you're playing a different game when you play Metrico+. But above all: We know there are so many players that haven't experienced the world of Metrico yet, that's why we can't wait to bring it to the PlayStation 4. Hopefully you like it just as much as we loved creating it!
Metrico+ releases on PlayStation Store in just a few weeks. As always, feel free to ask us anything!