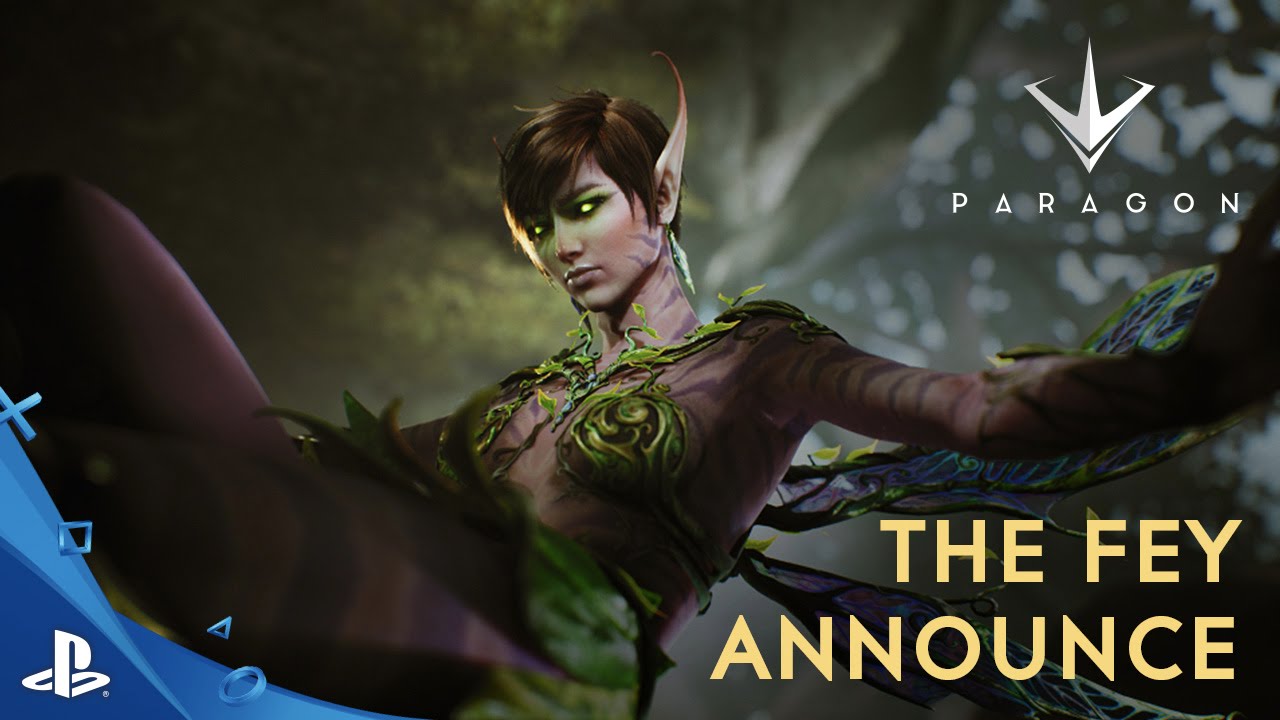 We'd like to introduce you to the latest Hero for our MOBA Paragon. We call this Support Caster… The Fey. She's an entity who channels nature's power in Agora. Get your first look at her below, and play The Fey as part of our update on Tuesday, August 2.
The TL;DR on The Fey is that she is a Support Caster (Energy Damage; Growth, Intellect) who uses nature's power in Agora for crowd control and in-lane harassment. Her Untamed Growth ability throws out a explosive plant that does AOE damage over time. Her Bramble Patch creates a line of thorny brambles that can slow multiple Heroes. Harvest Nettles refunds mana on successful hit while her Ultimate, Fly Trap, summons a gargantuan plant that drags you in and applies serious damage.
As always, all Heroes in Paragon are free, so if you're in Early Access you'll be able to jump in as The Fey on Tuesday. If you're not in Early Access yet, you can pick up a Starter Pack to get into the action prior to Free Open Beta on August 16. PlayStation Plus members can even pick up a free Starter Pack through Monday, August 1.
See you on the battlefield! Good luck, have fun!