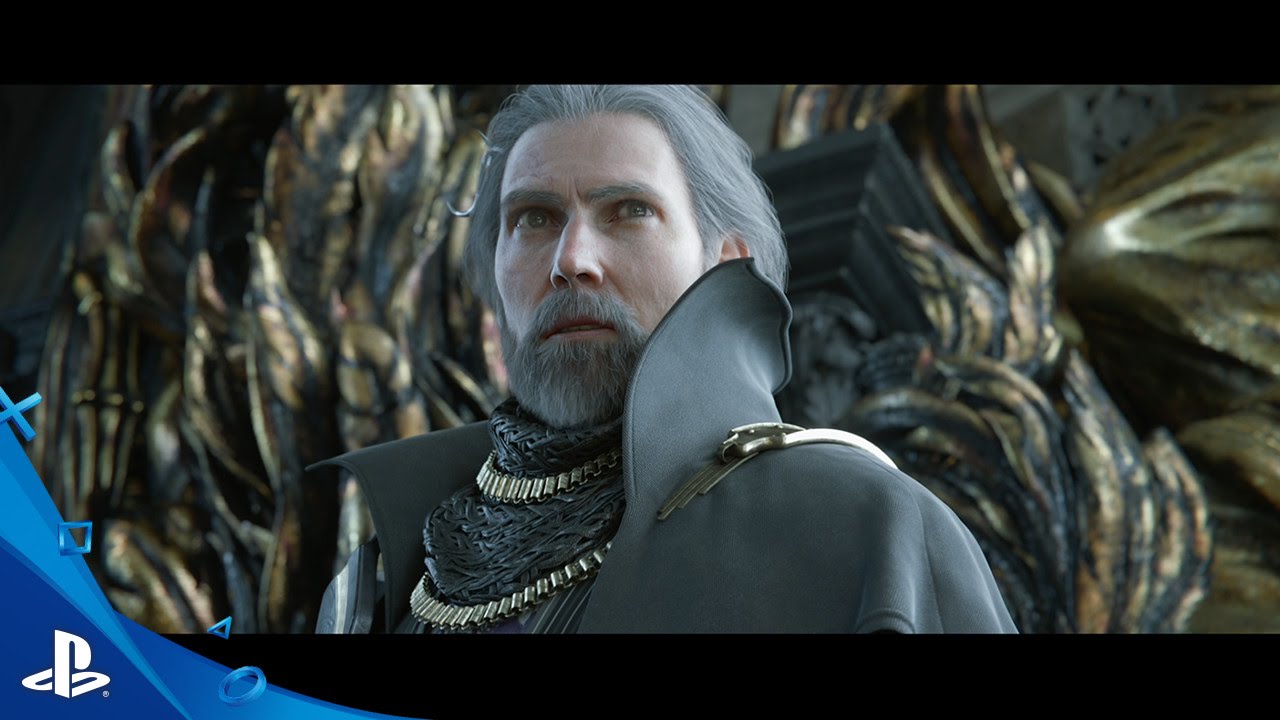 We've finally launched the Global Trailer! Get a preview of the full story of Kingsglaive Final Fantasy XV, complete with epic battle scenes! Final Fantasy fans, now's the time to get excited for an entirely new cinematic adventure.
I'm very happy that Kingsglaive will be released theatrically in North America. With all the effort we put into the sound and music, we're so happy that everyone can enjoy this in theaters starting on August 19.
Kingsglaive stands on its own and can be enjoyed without knowledge of the previous games. But if you play Final Fantasy XV there are many references in the game that you wouldn't necessarily understand without watching the film. Kingsglaive depicts the events that lead into the game's story, starting with the main character — Prince Noctis' father, King Regis — fighting the enemy Empire.
Along with Final Fantasy XV, the main theme portrayed in Kingsglaive is the bond between father and son. While watching the film you'll see the love they have for each other and understand the pressures of fulfilling the responsibility of being King.
It begins with society's perception of the King and his responsibilities, and the many emotions involved. However, because Final Fantasy is a magical world, we've tried to make it understandable from an outsider's point of view — someone who isn't familiar with the Final Fantasy series.
We constantly challenge the Final Fantasy franchise — not just with this film, but also with the game itself. We faced the continuous challenge of expressing human emotion through computer graphics realistically. So we combined fantasy aspects with modern aspects to give Kingsglaive a realistic look. We hope you enjoy watching the film and experiencing a world never seen before, filled with action scenes only possible through advanced computer graphics.
The members of the production team are huge fans of Final Fantasy, which led us to the incorporation of nostalgic Final Fantasy elements throughout the film. If you're a Final Fantasy fan, we challenge you to find them!
Kingsglaive Final Fantasy XV is coming to PlayStation Video on August 30.