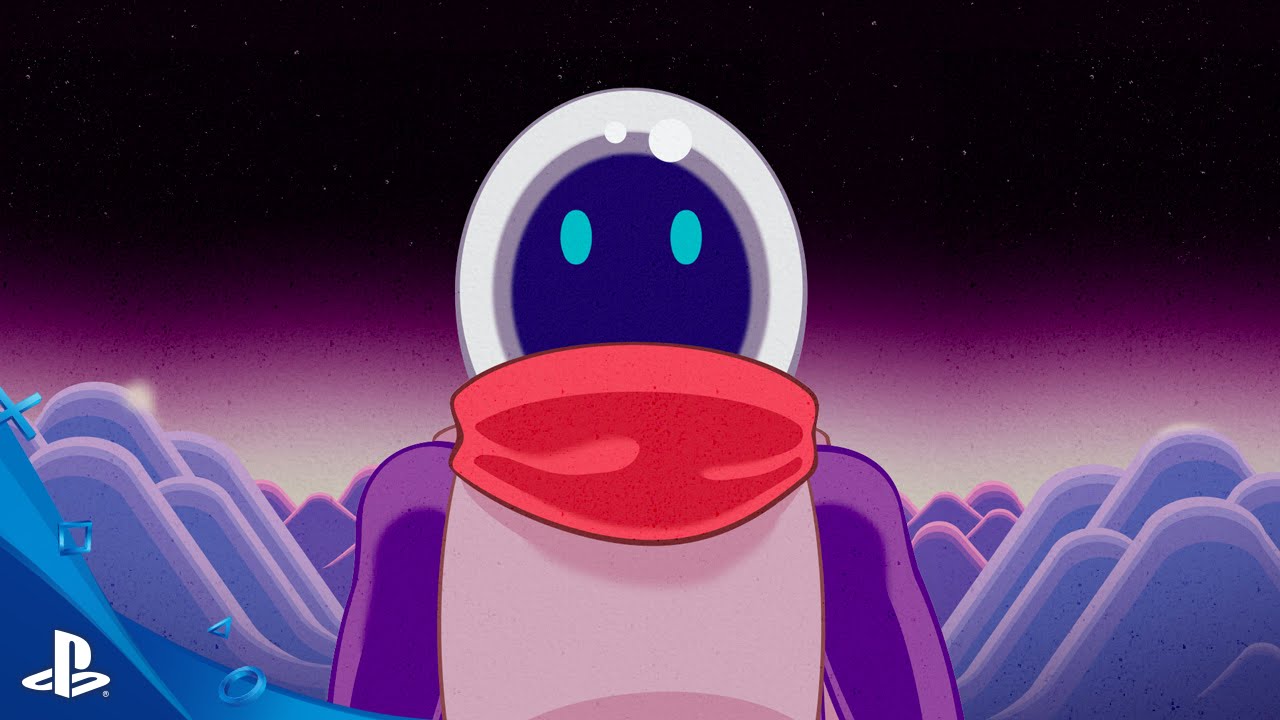 Hello again, PlayStation fans! We've been on the dark side of a faraway planet for a while, but we're finally ready to share the (gasp) launch news about Alone With You!
What is Alone With You again?
Alone With You is a narrative-focused adventure game for PS4 and PS Vita from the creator of the indie horror hit Home. You're the last surviving member of a doomed space colony, and you need to work together with your troubled AI companion to escape the planet before it implodes.
When can you play it?
Remember when we said "Spring?" It turns out that the seasons work a little differently on our remote colony planet, so what we really meant was August 23. That's right, you'll be playing Alone With You on both PS4 and PS Vita very soon — and the game is cross buy, so you get both versions no matter where you prefer to play.
What do you do in Alone With You?
There are more than 12 missions in the game where you explore, use your scanner, engage in conversation, dig up old artifacts, ride rickety elevators, figure out pass codes, fix drones, and piece together dozens of intertwining narratives, among many other things. Gameplay is fluid and fast as you unlock the mysteries of the doomed space colony you're so desperately trying to escape.
Because the game is narrative-focused and has a day-by-day mission structure, you can play it all in one go — which will take several hours — or at your own pace. Need to return to the game in the middle of a mission? Your diligent AI pal will remind you what you need to do.
What's this about "romance?"
Have you ever experienced a sweet, summer love? Or maybe survived a few awkward meetings from an online dating app? Then you'll know that relationships can be a little weird. So it is in Alone With You, where the only people you have to talk to aren't people at all — other than your AI companion, your coffee dates are with four very different colonists, who happen to be holograms. Because they're dead.
Each of these four special people — Winnie, Jean, Leslie, and Pierre — have their own histories, hang-ups and perspectives on what went wrong at the colony while they were alive, but they need you to figure out what happened to them, and give them the closure they deserve. You'll get to really know their personalities as you spend time with them, make decisions in conversations, and help them discover clues about their own lives while you're out on missions.
So what makes the game special?
The game's end-of-the-world scenario means you'll have to make some tough decisions, and some players will want to play multiple times to experience everything Alone With You has to offer. We're happy to announce that the game's Trophies — which, yes, includes a Platinum — encourage exploring different narrative avenues and learning everything there is to know about this unfortunate colony and the people who lived there.
And while we're exploring, have we mentioned the amazing soundtrack? Composer Ivor Stines has created a completely original score with more than 30 tracks that you'll have on rotation long after you finish the game — you can hear one of them in the new launch trailer featured above.
The whole team would like to thank everyone who's played the game at shows like PlayStation Experience, and who have expressed their excitement for the title. We can't wait for you to finally get your hands on Alone With You, and see how your adventures unfold.