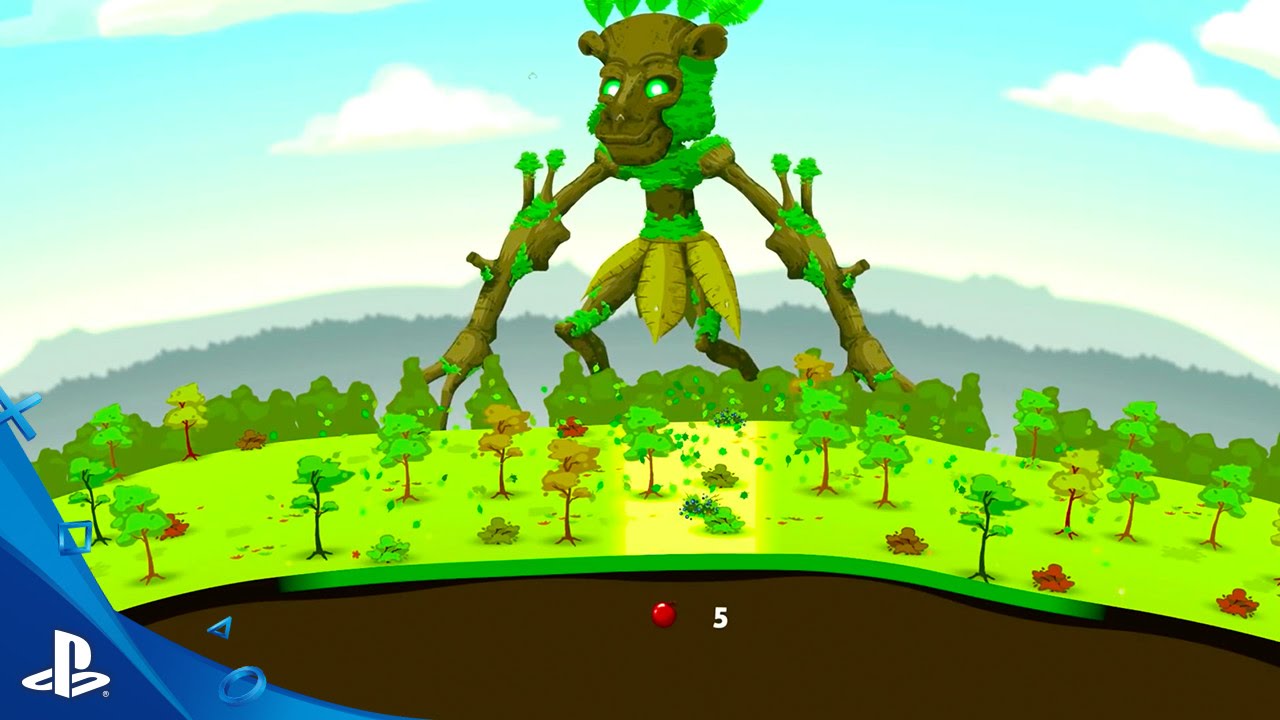 Fans of real-time strategy and simulation games, get ready — god-sim Reus is coming to PS4 in Q3 2016! Later this year, you will be able to control the game's four recognizable giants, each with their own abilities, to create and evolve certain parts of the planet's nature.
Create seas, deserts, forests, and swamps. Combine powers to make plants, trees, animals and mines. As the world takes shape, tiny humans will start to settle and create villages. It's up to you to determine how well your giants will take care of the humans. Will you help them grow and develop? Even spoil them wherever you can? Every aspect of a planet will create different challenges and opportunities for the inhabitants of your world, so try out lots of combinations to see what works and what doesn't.
You start out with the 30 minute mode called "Era," in which you have to get your planet as evolved as possible within the time limit. While playing, you will unlock several developments and power-ups if you do well. With those, you will be able to evolve the world further and unlock longer "Era" modes (60 minutes and 120 minutes). If that sounds overwhelming, you can always try the beginner and freeplay modes. In the latter, you can play as long as you want, but you will not earn any developments. Perfect for stress-free playing and practice!
You can befriend the humans in villages around the world, but be careful — they can get a bit spoiled and attack you. If you are on good terms with different villages, they can send ambassadors to travel on the backs of your giants (don't worry, they are not heavy!), which will let you unlock new abilities. A combination of different ambassadors will give you different powers to use, so be sure to befriend all of your villagers!
This giant adventure will launch later this year on PS4. Stay tuned for more information in the coming months!