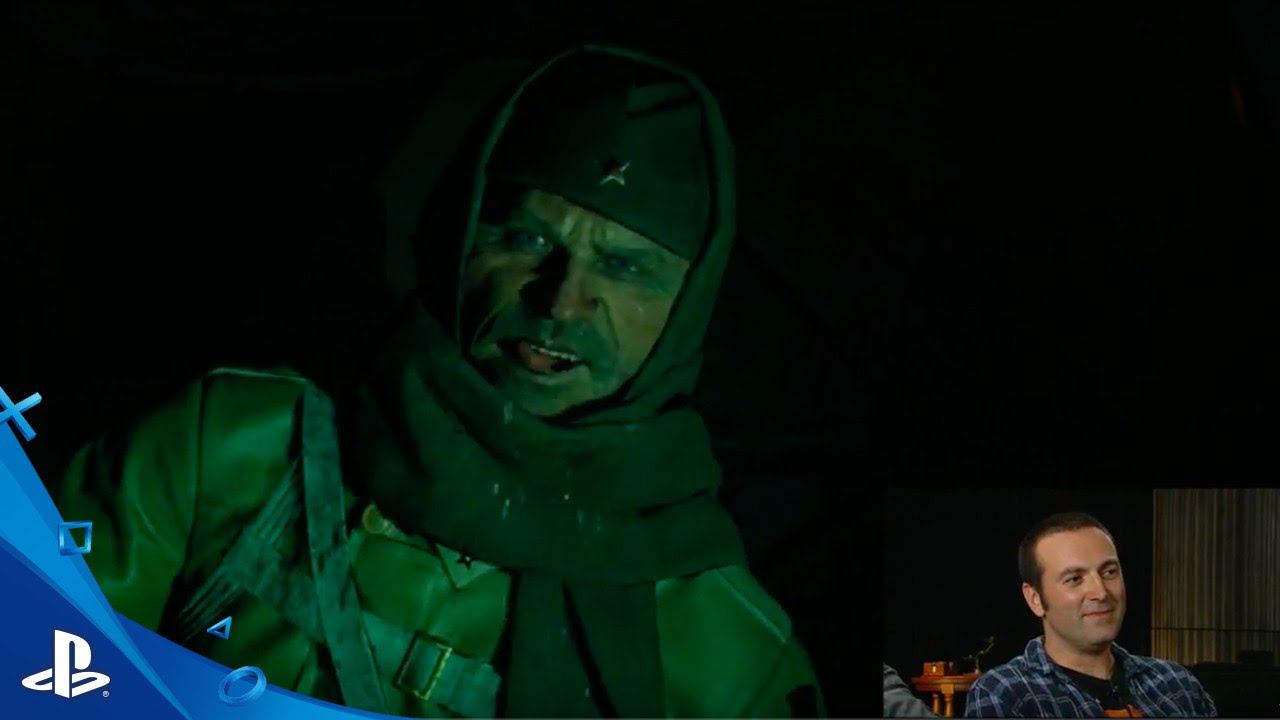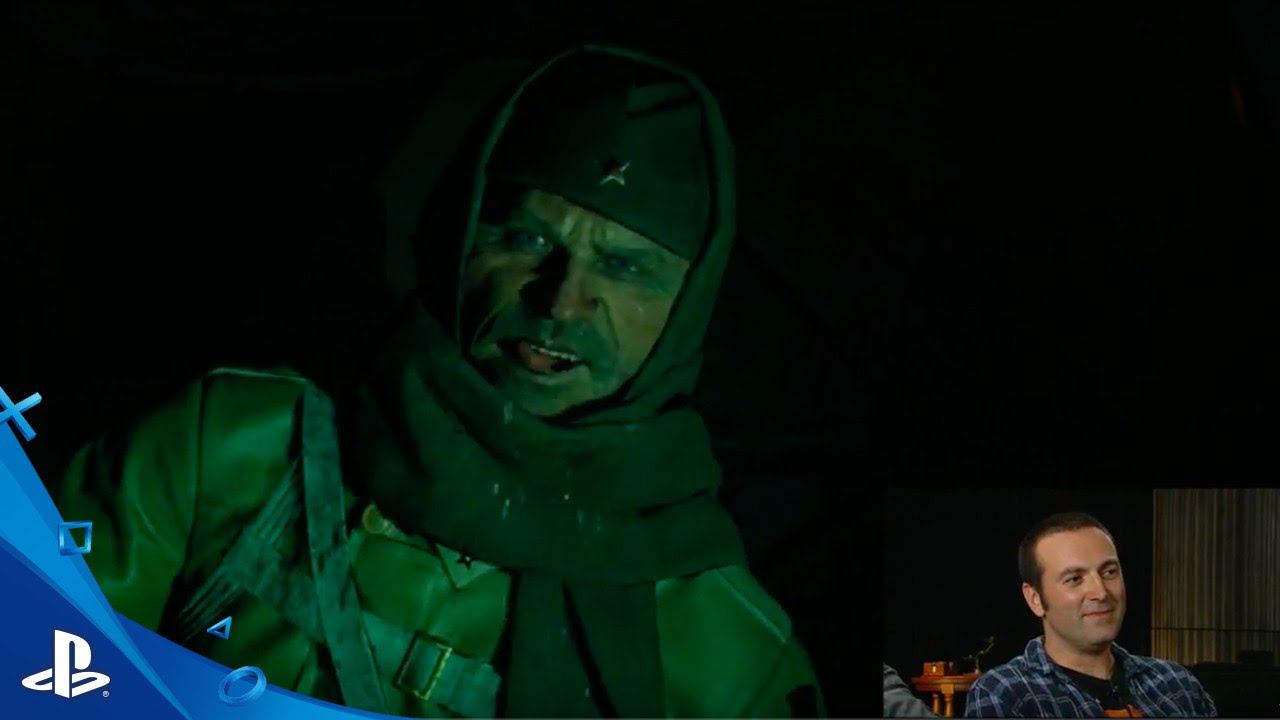 As a long-time fan of the Call of Duty Zombies series, I'm dying to get my mitts on Descent, the third Call of Duty: Black Ops III DLC pack launching tomorrow on PS4. Based on what we've seen so far, Treyarch is going gonzo with the latest addition to the Zombies saga in a new chapter called Gorod Krovi.
Good news: We've invited Treyarch's Director of Zombies, Jason Blundell, to join us for an extended live demo and discussion of the new Zombies experience. Watch live at 10:00am Pacific Time tomorrow on Twitch.
Gorod Krovi continues the story of Zombies Origins star Nikolai, thrusting players into an alternate universe version of 1940's-era Soviet Union. On tomorrow's livestream, we'll talk to Jason about the new enemies, gameplay mechanics, and weaponry they'll encounter in the razed remnants of Stalingrad.
The Call of Duty: Black Ops III Descent DLC pack will also include four new competitive multiplayer maps, including a re-imagining of the Call of Duty Black Ops II fan favorite Raid. Read on for more details on the four new competitive multiplayer maps.
Cryogen
Located far off the coast in the Dead Sea, an isolated compound holds some of the world's most dangerous criminals in frozen isolation. Sentry towers keep watch over the small map's circular design as frenetic combat is funneled around the prison's cryogenic tubes which offer plenty of opportunities for wall running attacks.
Berserk
Ancient sentinels from a lost civilization guard the entrance to Berserk, a Viking village frozen in time. Fight through blizzards and control the center bridge as you navigate this medium map's wooden buildings and craggy rock outcroppings.
Rumble
Fight it out among mechanized warriors in Rumble an arena where giant robots battle to the roar of the crowd. The small to medium sized map funnels high-speed combat to the central pit with tight corners throughout the exterior of the stadium.
Empire
The fan favorite Call of Duty: Black Ops II map, Raid gets a fresh upgrade enhanced by the BO3 chained movement system. The classic medium sized map features an authentic Roman villa recreated by a modern-day eccentric billionaire and mixed site lines enable any style of gameplay.
Call of Duty: Black Ops III Descent debuts on PS4 tomorrow, July 12th. See you on Twitch!