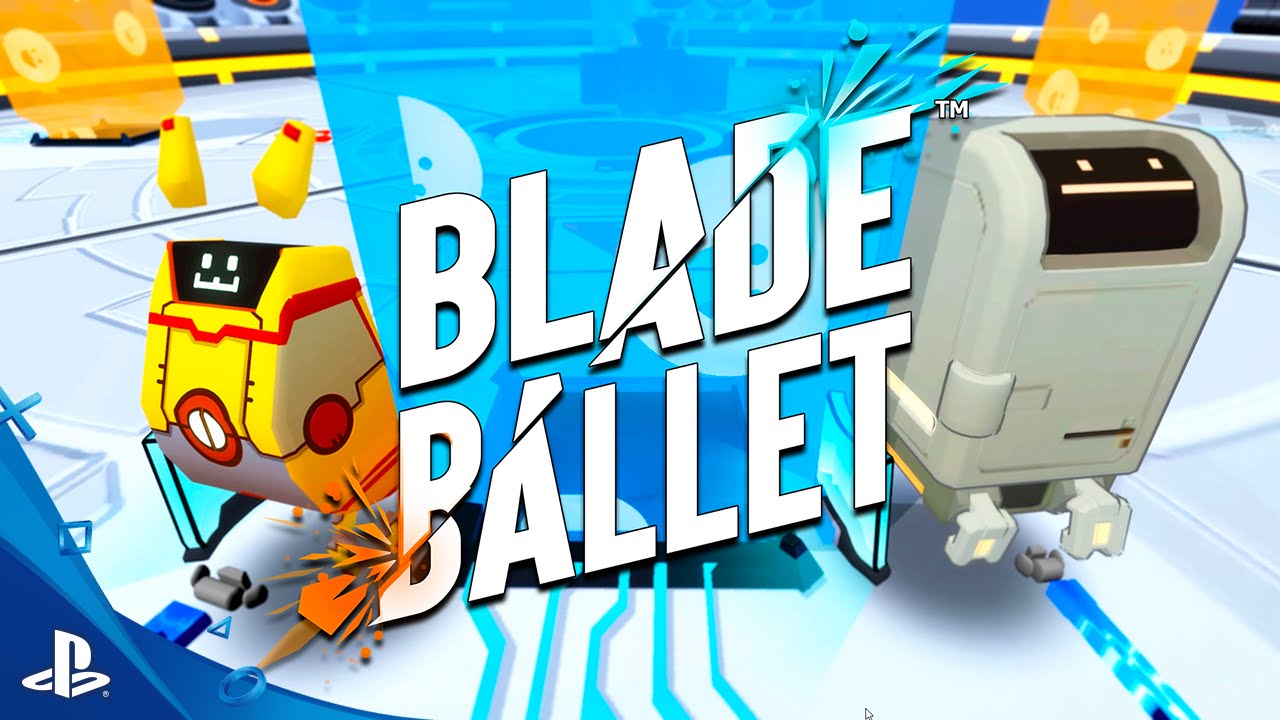 Emma from DreamSail Games here with a super exciting announcement: Blade Ballet will launch on PS4 August 9! We've been through a lot since our first post on Playstation.Blog, and we'd like to share a bit about how our journey has been going so far.
Six months ago, we made a big, scary, public promise that we would get online multiplayer into the game.
We'd been showing Blade Ballet off at events, holding playtests, and gathering advice from other studios, and one recurring theme stood out to us. Though people loved playing in-person with one another, they wanted to take it further. They wanted to share the experience with friends who (for one reason or another) couldn't get together to play on the couch, and also to use it as a way to connect with new people in fun and interesting ways.
We hadn't anticipated this shift in direction when we first started development. It was a risk to take on this new challenge, one that wasn't guaranteed to pay off. Not every team can make it through the gauntlet of a big change like this — stress puts pressure on professional relationships, leading studios to either crumble or emerge stronger than ever.
Our team rose to the challenge. They poured their skills and passion into making Blade Ballet accessible to as broad an audience as possible, rewarding those players and fans who have stuck with us from the beginning by giving them what they asked for.
Amidst the flurry of new tasks related to implementing online multiplayer, there was still a lot of work that needed to be done on the core game. We added new levels to provide more options and keep things fresh for frequent players. Visual polish to bring our well-loved bot creatures to life. Effects to pump up our already energetic and colorful style, and make each life-or-death moment even more intense. All of it brought us to where we are today: excited to and ready to launch in a little more than a month.
Along the way, we continued to show off Blade Ballet at events and shows, and players delighted us by taking the game in directions we'd never imagined. One moment in particular stands out to me: at MomoCon, we ran our first tournaments, and a group of competitors committed themselves to winning, honing their skills for hours over the course of the con. One of the players made a vow to win with a bot that our team previously considered mid-tier (at best). He lost match after match, but refused to concede that this character was weaker. As his skills increased, crowds gathered to watch the clutch moves he was suddenly capable of pulling off with an underrated pick. And finally, after the most intense game of Blade Ballet that I've ever watched, he whirled his bot to breathless victory.
This, as game developers dedicated to creating engaging multiplayer experiences, is the moment we dream of. We're hungry for more. Join us in the world of Blade Ballet on August 9 — we'll see you in the game!