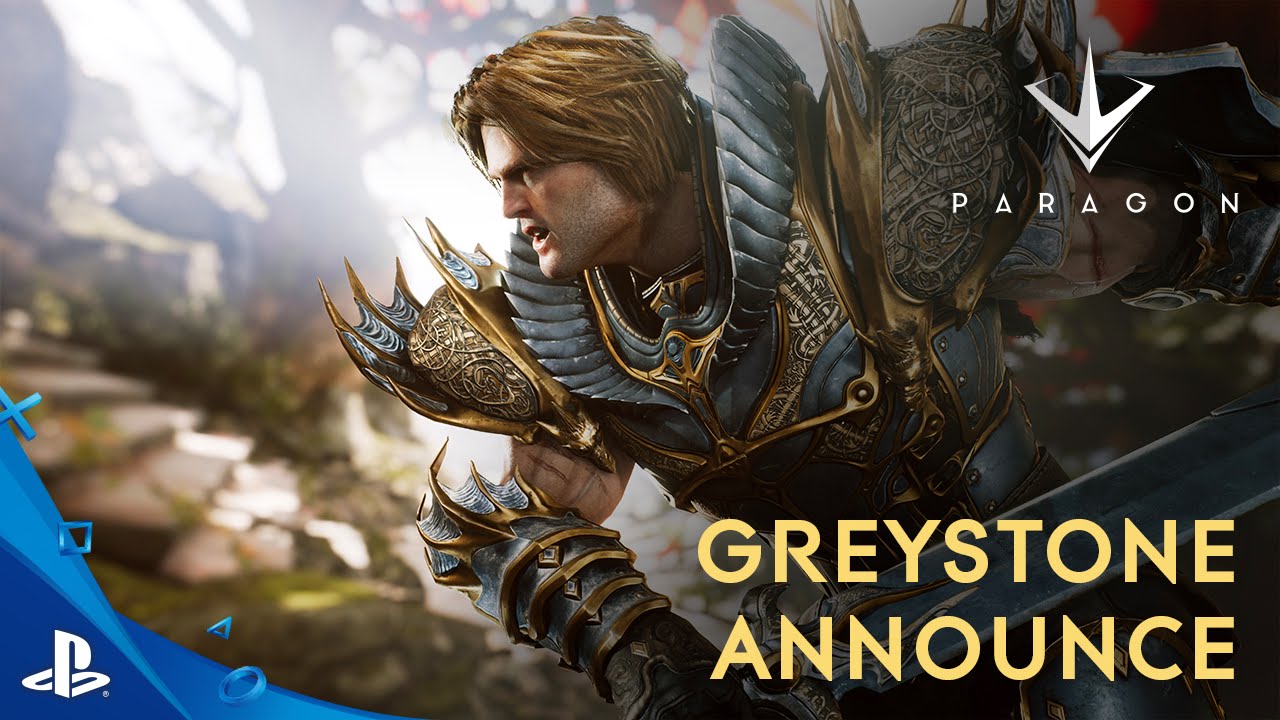 Hey PlayStation Nation. We'd like to introduce you to the latest Hero joining our MOBA Paragon. We call this fighter Greystone. He's a noble force who leads his team into battle. Get your first look at Greystone below. You'll be able to play Greystone as part of our update on Tuesday, July 12.
The TLDR on Greystone is that he is a fighter who thrives in team fights and excels on the front lines. Using "Assault the Gates" to close the gap on high-priority targets, Greystone then activates "Make Way" dealing damage in an area around him. He doesn't mind taking a few blows since his "Stoic" ability grants him passive bonus resistances.
When Greystone's opponents think they've bested him, he turns to stone and is respawned through his ultimate ability, "Reforged." With his spirit crashing down from above, Greystone returns from the dead with a portion of his HP and full Mana while damaging and knocking up enemies around him.
As always, all Heroes in Paragon are free, so if you're in Early Access you'll be able to jump in as Greystone on Tuesday. PlayStation Plus members get the Paragon Starter Pack for free during the month of July.
And if you're not in Early Access yet, you can pick up a Starter or Founder's Pack now to get into the action.
See you on the battlefield!