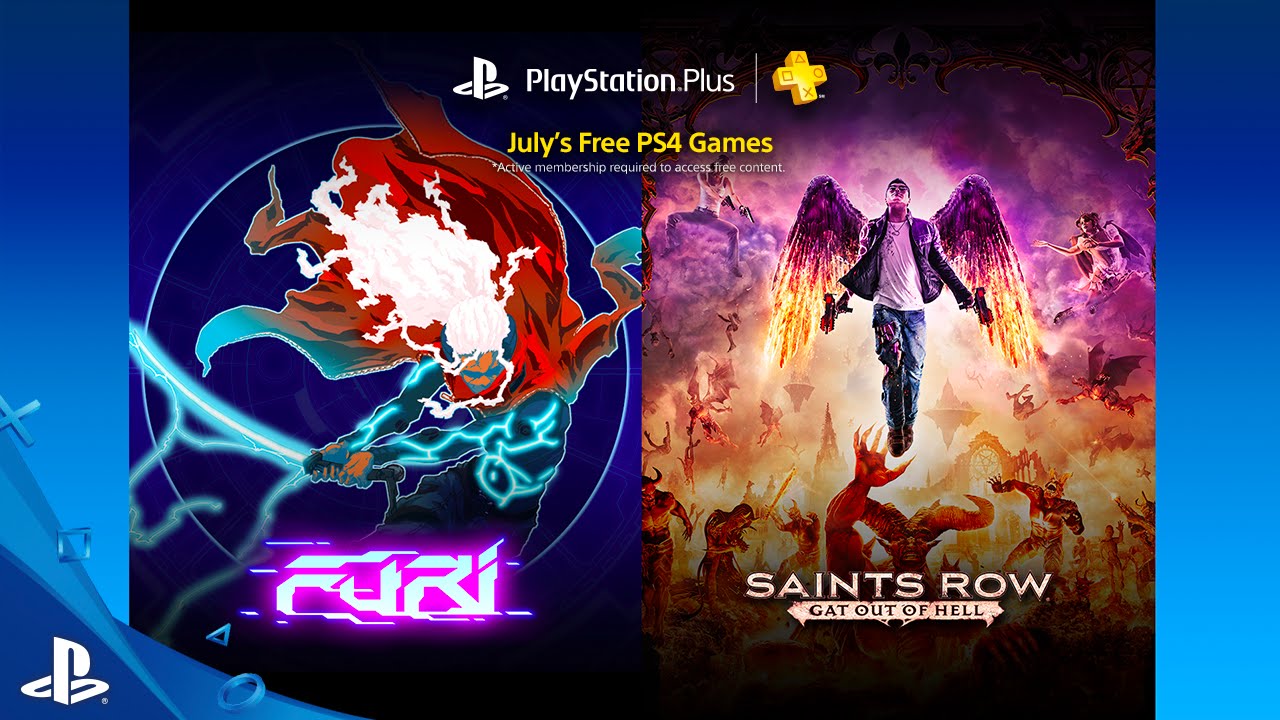 Attention, PS Plus members! We're happy to share your free PS4 games for next month. Prepare to raise a little mayhem in the depths of hell, or battle brutal bosses in a strange, ruined world.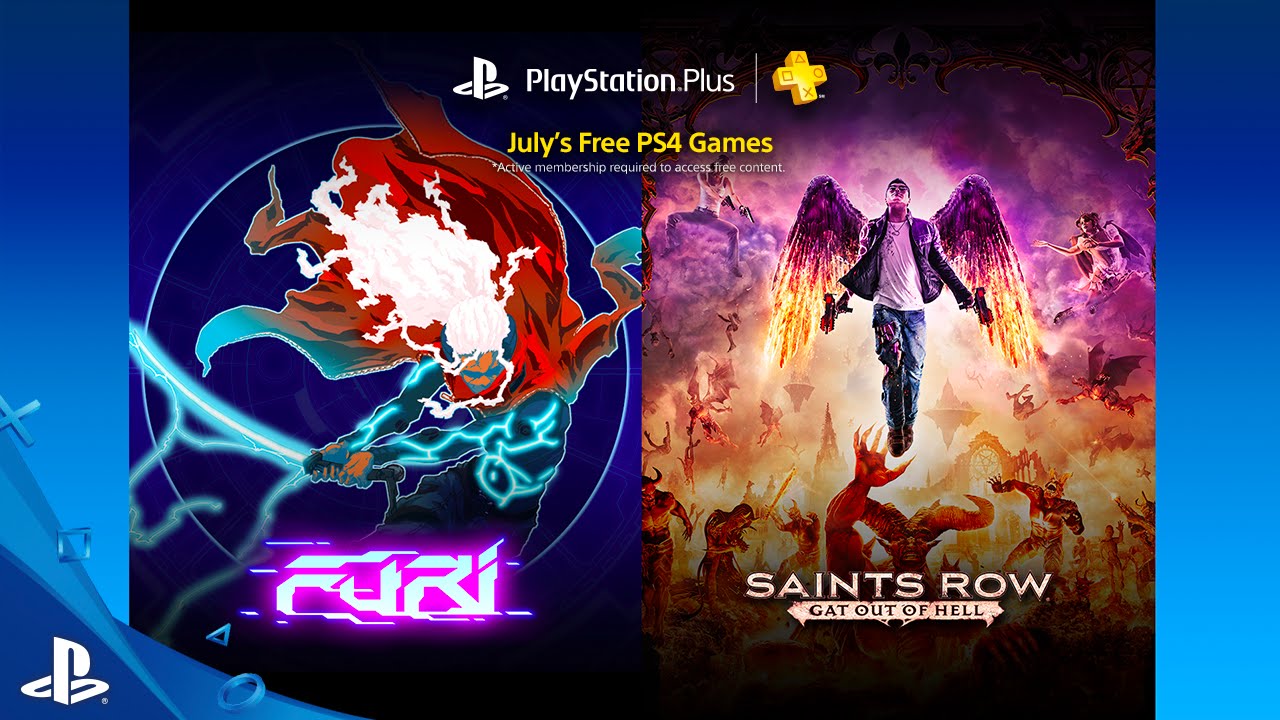 First up, we have Saints Row: Gat out of Hell. Enter the open-world sandbox setting of New Hades and wreak havoc. If you're even remotely familiar with the Saints Row franchise, you know that over-the-top antics are waiting for you. The developers at Volition have been honing their craft on this franchise, and playing Saints Row: Gat out of Hell is a great way enjoy the fruits of their labor.
Next up is Furi, a new title from The Game Bakers. Built on the premise of making a game that is both simple and deep, Furi is a fast-paced, intense, and ultimately rewarding gameplay experience. While play mechanics allow for an easy approachability, the depth comes from the ways with which you use those skills to take on unique opponents. Furi pits you against guardians, each with his own style, in what feels more like carefully crafted duels than boss fights. The Game Bakers have made something special, and we hope you enjoy it.
Full lineup:
Furi, PS4
Saints Row: Gat out of Hell, PS4
Call of Juarez: Bound in Blood, PS3
Fat Princess, PS3
Oreshika: Tainted Bloodlines, PS Vita
Prince of Persia: Revelation, PS Vita
PlayStation Plus Extra: Paragon
As an added benefit this month, PS Plus members get early access to Paragon before it hits open beta on August 16. Paragon is the new MOBA from legendary developer Epic Games. Besides getting to play the game before it hits open beta, you will also receive a Starter Pack that includes three Master Challenges for the heroes Gadget, Murdock, and Rampage (to unlock skins, XP boosts, emotes, deck slots, and more — a $40 value).
Make sure you take advantage of this huge head start! With a constantly expanding roster of unique heroes, Paragon lets you customize your strengths and play style to complement your teammates and dominate the opposition. Check out the trailer here.
We'll see you in the comments section. Enjoy.