While this month's announcement of Watch Dogs 2 — Ubisoft's future tech open-world caper — might not have come as a huge surprise given the success of the 2014 original, it's nevertheless a welcome return for a new IP with some big ideas. Doubly so, given that the team behind it seems keen to push forward the template they laid down the first time around.
The most immediately obvious change-up is in the game's look and feel — whereas its predecessor often struck a serious, no-nonsense note with Chicago's stern skyline framing the action, Watch Dogs 2 is brash, colorful, and pops with charisma.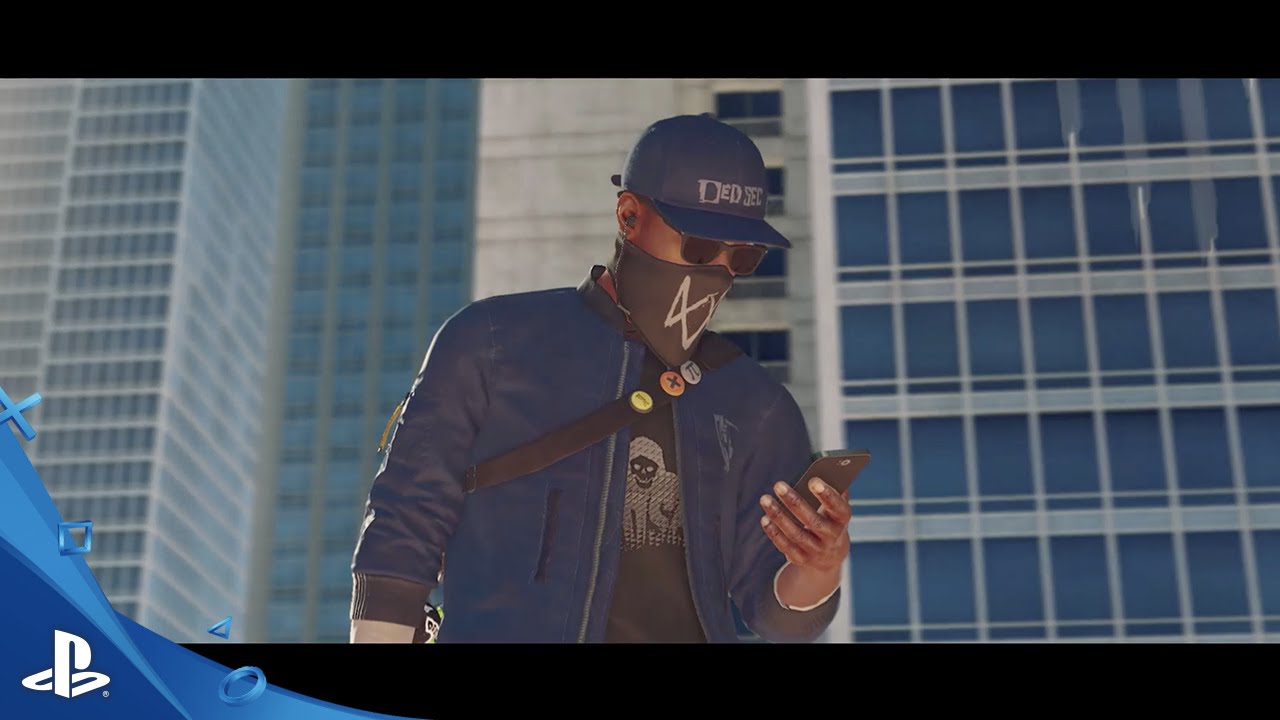 This time the action plays out in and around iconic San Francisco, with gritty protagonist Aiden Pearce replaced by exuberant young DedSec hacktivist Marcus Holloway. Along with a handful of fellow code warriors, he's got his sights set on taking down insidious big businesses harnessing tech for nefarious ends.
"We hope you'll feel that Watch Dogs 2 is new and different when you get your hands on it," says Game Director Danny Belanger, talking to us backstage at last week's E3. "We know that having a sequel that feels too much like the first game can be disappointing, so we took a lot of risks and made some pretty big changes.
"Whereas the first Watch Dogs was all about surveillance, this time we're focusing on 'Big Data' — social media, search engines, and so forth. We're taking these technologies, looking at them, and asking what the risks are, what can happen, what could a hacker do? And we've found that we can create some super-interesting situations."
The changes go further than just the cosmetic, however. Holloway has an expanded arsenal of gadgets at his disposal — as well as a more powerful handset, you'll also be getting to grips with a 3D printer, crafting everything from firearms to your very own drone. The scope of what you can hack has been expanded, too.
"Now you can hack anything that is connected," says Belanger, "and you have more options for how you do it.
"In the first Watch Dogs you generally had one way to hack something, and that created fairly simple patterns. But now you can carry out multiple hacks on every single person."
Perhaps most interesting of all the new additions, however, is a fresh way of approaching self-determination and player agency. Unlike in the original game, you can actually reach Watch Dogs 2's finale without once using deadly force.
"The player has the freedom to play the way they want," explains Belanger.
"We're using three playstyles to talk about the game. The combat hacker — who is more proactive and uses hacks to take down people. There's the ghost hacker — they can use hacks to distract and make noises. And then there's the trickster hacker. They can finish a whole mission without actually physically being there."
How exactly does that work? Belanger gives the example of upgrading your drone to such a degree that you can complete a mission via remote control. Of course, if you want to go down the all-action route, he's keen to stress that sort of gameplay will still be there for you, but there is now a much wider variety of options to choose from.
"We don't want to force you as a player to make a specific choice about how you want to play the game. One day you might want to play in a different way to the next," he says.
Sound intriguing? You don't have long to wait to find out how these new additions enhance the Watch Dogs formula — Ubisoft's sequel hits PS4 on November 15.