What a show! Another E3 has come and gone, and now we look ahead to the new games landing on PlayStation this week. Let's start things off with Umbrella Corps, which hits PS4 on Tuesday.
Set in the iconic Resident Evil universe, Umbrella Corps brings a unique blend of competitive modes to the series. Employ strategy and quick reflexes to dominate the battlefield in this intense first-person shooter that's rife with action and the undead.
For a full list of new games coming to PlayStation this week, read on. And enjoy the Drop!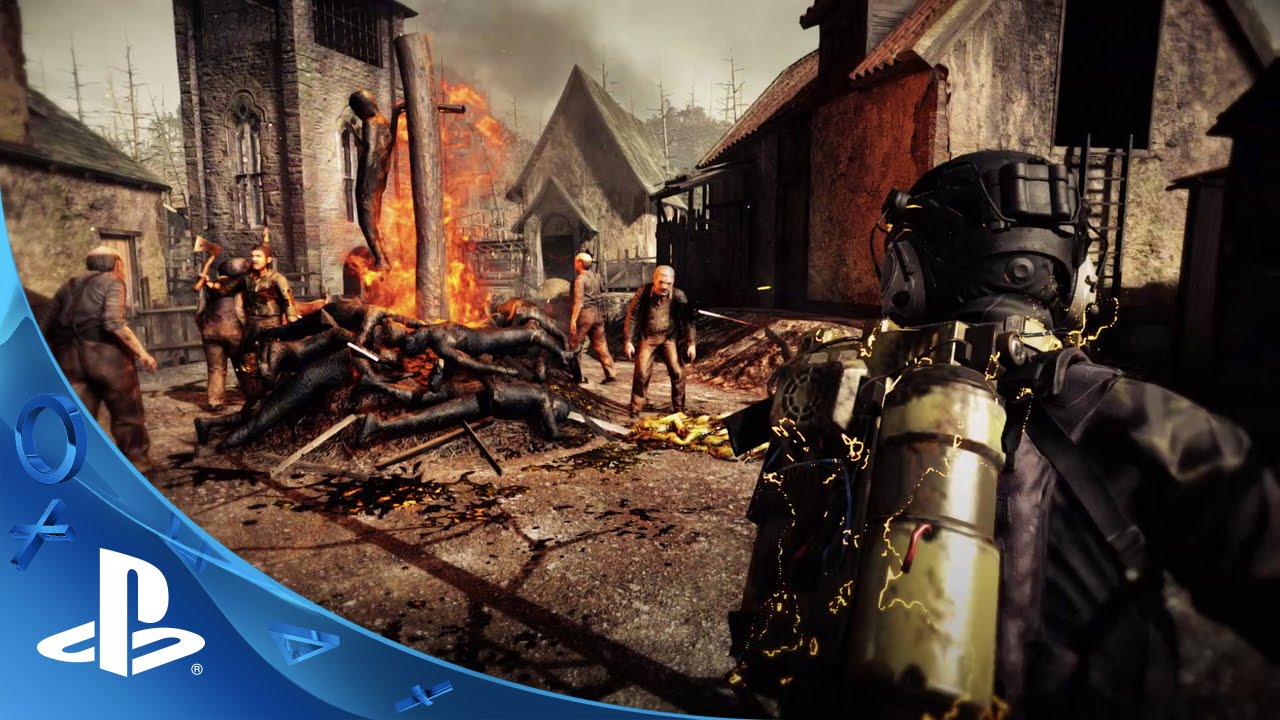 New Releases: June 21, 2016
Asemblance
PS4 — Digital
Asemblance is a single-player, first-person, psychological thriller. You wake to find yourself trapped inside an experimental machine. A machine built to simulate memories. You have no idea how you got here… But to break the cycle, you must look into a past that you may not want to remember.
Deadlight: Director's Cut
PS4 — Digital
A zombie outbreak eradicated all hope of life returning to normal. Now survival is the only option. Run, hide, and fight your way through the undead as Randall searches for his family in this gorgeous, gritty, destroyed world. Deadlight: Director's Cut is the ultimate Deadlight experience, with enhanced controls, new animations, and new game modes.
Drawful 2
PS4 — Digital
The team behind the hit party games Fibbage, Quiplash, and You Don't Know Jack presents Drawful 2, the game of terrible drawings and hilariously wrong answers! Use your phone or tablet to draw weird and funny things like "pitcher of nachos" or "death by trombone." Drawful 2 includes new features like the ability to add your own user-generated prompts to make even crazier custom games with your friends, as well as expanded tools for streaming.
Dreamals: Dream Quest
PS4 — Digital
There is a world of dreams called Dreamland, where anyone can have their wishes granted. Three wounded and homeless animals happened to enter Dreamland. Will they be able to find the lost treasures of Dreamland and save the world?
Electronic Super Joy
PS4 — Digital
Electronic Super Joy is a challenging platformer featuring a pulse pounding soundtrack by EDM superstar, EnV! Run, jump, fly, and smash your way through 50+ unique levels, featuring low-gravity, world rotation, giant monsters, and swarming missile attacks!
Funk of Titans
PS4, PS Vita — Digital (Cross Buy)
Funk of Titans is a thrilling and addictive game, simple and fun to play but hard to master. You will control Perseus, the son of Zeus and protector of the legendary holy music: the Funk. Run across ancient greek mythology, risk your life jumping over crazy platforms, collect funk vinyl, beat enemies, wear epic costumes, ride the legendary Pegasus, and smash the evil Musical Titans in fierce dance battles.
Grand Kingdom
PS4, PS Vita — Digital
In Grand Kingdom, you will join the war for Resonail's future in this tactical RPG! Recruit units from among 17 unique class types, arrange your custom battle formations, and lead your troops to victory. Take part in exposing a sinister conspiracy in a thrilling single-player campaign, or form a contract with one of the Four Great Nations and join the war effort online.
Mighty No. 9
PS4, PS3 — Digital (PS4 Version at Retail)
Mighty No. 9 is a Japanese 2D side-scrolling action game that takes the best elements from 8 & 16-bit classics that you know and love and transforms them with modern tech, fresh mechanics, and fan input into something amazing!
MXGP2 — The Official Motocross Videogame
PS4 — Digital, Retail
Prepare to live the motocross dream! Race on 18 official tracks of the 2015 season of the MXGP championship, experience the thrill of MXoN, show your worth on the four spectacular indoor tracks. But that's not all… create your own team and rider and don't forget to enhance the performance of your bike with the countless accessories from the biggest brands in motocross!
N.E.R.O.: Nothing Ever Remains Obscure
PS4 — Digital (Out 6/24)
N.E.R.O. is a wonderful journey in a world of incredible beauty, a story-driven game with puzzles and intuitive controls where the environment is connected to the characters and their past. The world of N.E.R.O. is magical and varied, making exploring an ongoing challenge.
Pac-Man 256
PS4 — Digital
Pac-Man 256 is the maze that never ends. But the Glitch is coming for you… Waka waka on Pac-Dots and take on a new gang of revived retro-ghosts including Sue, Funky, and Spunky. Outsmart them with more than 20 ridiculous power ups!
Pirates: Treasure Hunters
PS4 — Digital
A new free-to-play experience is here! Pirates: Treasure Hunters is a MOBA where action dominates the course of battles through dynamic and direct character control. Choose from a broad range of Hunters, each one equipped with unique weapons and skills. Take them to battle and face the opposing team in exciting online matches with up to six on six players.
Professional Farmer 2017
PS4 — Digital (Out 6/24)
Get ready for the rural lifestyle! This game is set on your own farm! Enjoy the life of a farmer with all its amazing tasks and challenges! Drive your original vehicles, cultivate your fields, take care of your animals, and market your produce! Different seasons and weather conditions guarantee realistic game fun.
Umbrella Corps
PS4 — Digital
Join the corps! Umbrella Corps brings a competitive experience featuring new types of strategy and technique blended with elements from the world of Resident Evil, to create a unique kind of shooter.
Lil Durk — Lil Durk 2X
DOROTHY — ROCKISDEAD
The Avett Brothers — True Sadness
Banshee | Season 4
The Divergent Series: Allegiant (plus Bonus Features)
LEGO DC Comics Super Heroes: Justice League: Gotham City Breakout
LEGO DC Super Heroes Justice League 5-Film Collection
UEFA EURO 2016 – June 10 – July 10 (ESPN)
Queen of the South – June 23 at 10/9c (USA)
NBA Draft 2016 – June 23 at 7/6c (ESPN)
The information above is subject to change without notice.