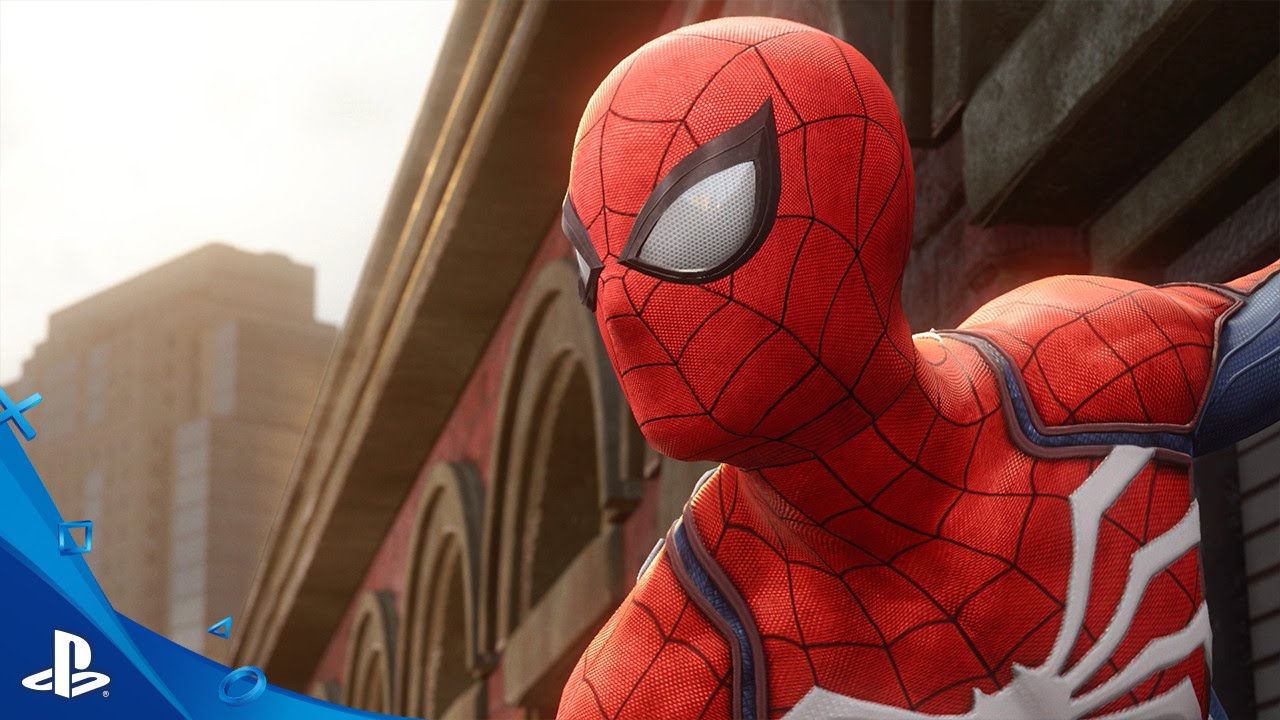 Hey everyone,
Today at PlayStation's Press Conference, we revealed our new Spider-Man game coming exclusively to PlayStation 4. (Surprise!) You can see the trailer below. There are a few fun details embedded throughout the piece, so take your time watching!
From a personal and professional standpoint, this is a dream come true. I've been an avid Marvel fan all my life. When I first learned Insomniac was approached by our long-time friends and collaborators at Sony Interactive Entertainment with the opportunity to create a blockbuster Spider-Man console game experience, I practically ran into Ted's office professing my passion for Spider-Man – along with a desire to serve as creative director. Fortunately, there are many more longtime fans and professional admirers of Marvel at Insomniac. From comics to films and TV, Marvel has a stellar reputation for unique characters and storytelling filled with personality and humor. Those are tenets we value deeply in our own craft.
From our first meeting, Marvel, Spider-Man and Insomniac have felt like a match made in heaven. So much so that for the first time in Insomniac's 22-year history, we're working on an IP that didn't originate in-house. We love building big games, with incredible gameplay, deep stories, and beautiful graphics. Spider-Man is one of the most iconic and well-known characters in the world, and we're thrilled to be given the responsibility to create a brand-new, authentic Spider-Man story. Nope, this isn't the same Spider-Man you've met before, nor is our game based on the upcoming movie. This is a more seasoned Peter Parker who's more masterful at fighting big crime in New York City. At the same time, he's struggling to balance his absurdly chaotic personal life and career. All while nine million New Yorkers depend on him for their safety… no pressure indeed.
This collaboration also allows us to quickly return to action developing on PS4. Having released Ratchet & Clank, we feel confident in our ability to create a showpiece for the console. And we're downright giddy bringing Spidey's acrobatic abilities, improvisation, and web-slinging to life. But we also want to introduce new elements that players have never experienced with Spider-Man, ranging from traversing with parkour and utilizing the environment, to new combat and blockbuster set-pieces.
We can't wait to share more about our Spider-Man game in the months to come. For all the latest, follow Insomniac Games on Twitter or Like us on Facebook.