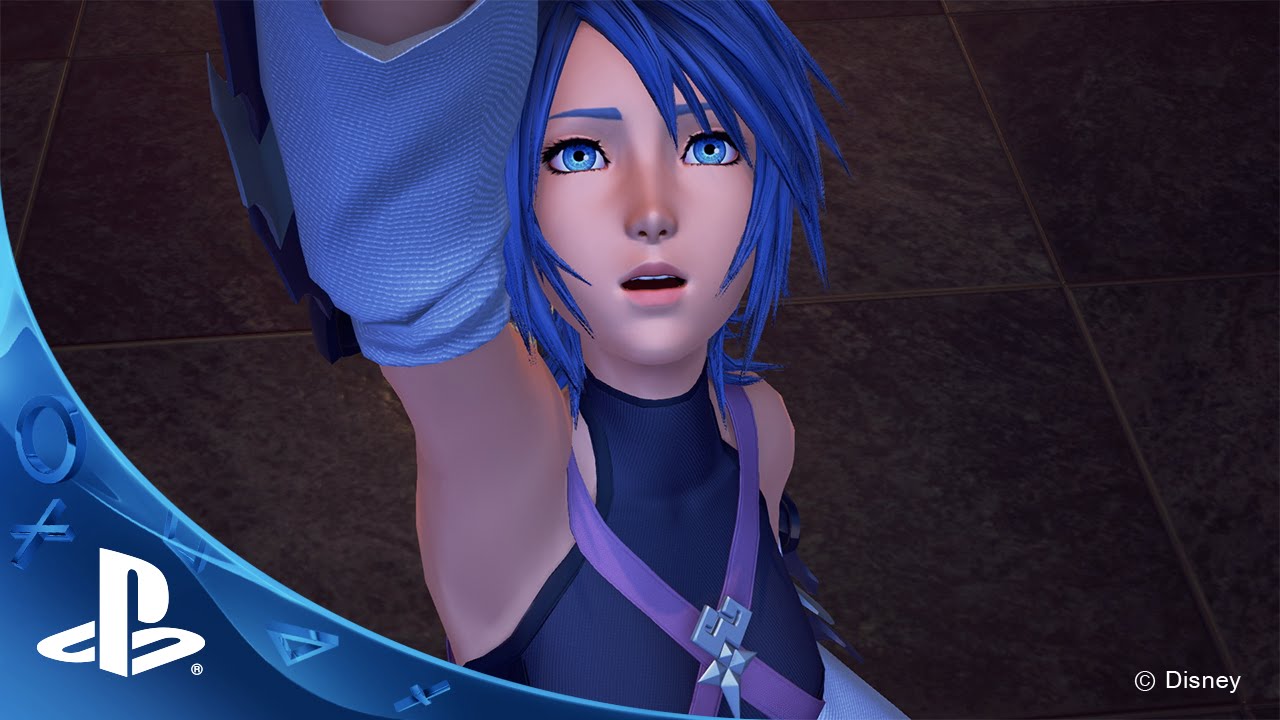 Hello Kingdom Hearts fans! Did you get a chance to see the new gameplay trailer for the upcoming Kingdom Hearts HD 2.8 Final Chapter Prologue, which showcases Aqua, one of the original Keyblade wielders, and her battle against the Heartless? The battle is featured in a completely new playable episode in Kingdom Hearts 0.2 Birth by Sleep – A fragmentary passage –, which is included in the HD compilation and includes next-generation graphics.
The brand-new storyline will provide players with a preview of the upcoming events of the highly anticipated Kingdom Hearts III.
Kingdom Hearts HD 2.8 Final Chapter Prologue also includes Kingdom Hearts χ [chi] Back Cover, a new tale that sheds light on the mysterious foretellers, as well as new HD gameplay from Kingdom Hearts Dream Drop Distance.
It was so hard to contain my excitement when I saw the mysterious Foretellers come to life. We all huddled around the trailer to watch the segment a few times over! Take a peek now if you haven't seen it yet:
We're extremely thrilled to see fans getting their hands on Kingdom Hearts HD 2.8 Final Chapter Prologue at the Square Enix booth at this year's E3. If you are at E3, be sure you do stop by our booth to say hello!