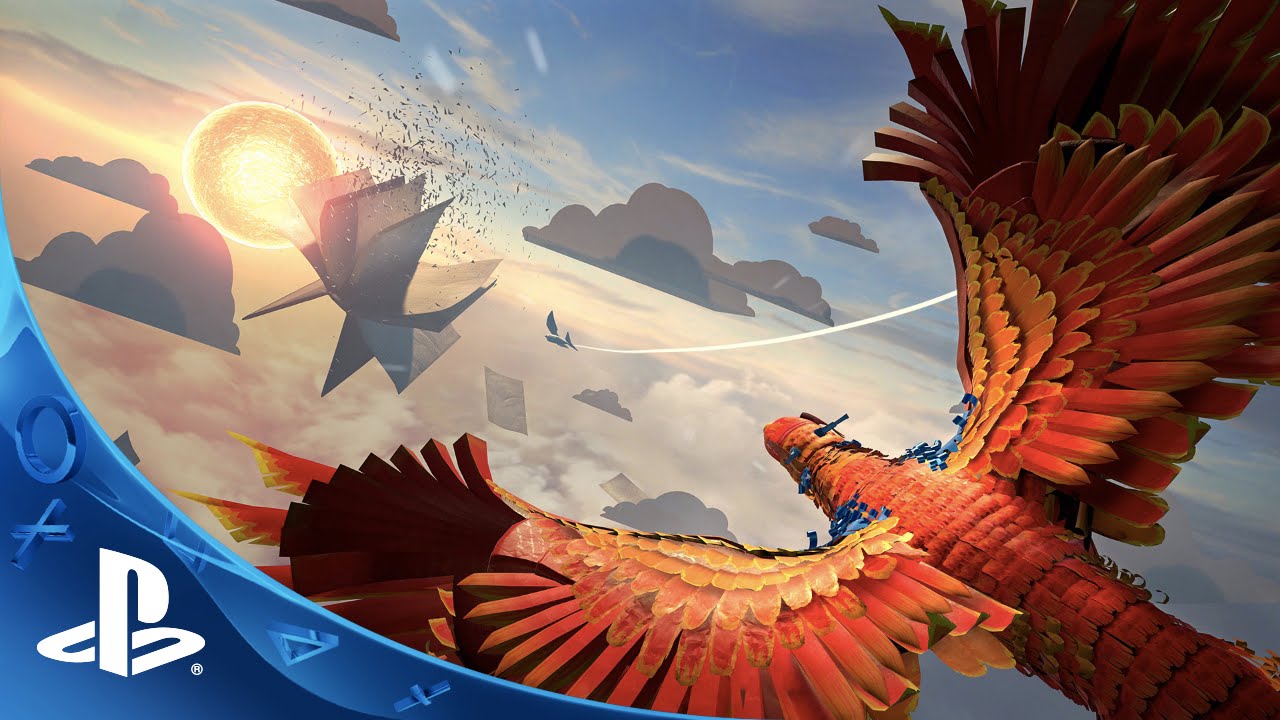 Hi everybody, my name is Tom Turner, Managing Director at Penny Black Studios — a small developer from the UK midlands with some very big dreams. Made up of former staff members from teams such as Free Radical Design and Crytek, we came together in 2015 with a single goal in mind: to take you to places you've never seen before and explore in ways not previously possible, all through the power of VR. So, here we are one year later and we're really excited to be sharing with you our first game — How We Soar, designed for PlayStation VR!
How We Soar is a VR flight experience that gives you the chance to take up the reins of a beautiful, giant Phoenix and explore an enchanting world. With your DualShock 4 controller becoming your reins, you will find yourself seated on the back of this mythical creature and in full control of its every swoop, glide, and dive.
Your Phoenix can gain great speed as you fly, giving a thrilling VR experience as you rush past the environment. Or you can just take it easy, even slowing down to a hover, just so you can take in the scenery. How you fly is entirely up to you!
Everything from the environment to the characters to the Phoenix itself is fashioned in a unique papercraft art style, giving everything you see a very distinct and tactile appearance. One of the coolest things about the game is how you interact with the world around you. Each level that you enter will appear strangely shredded, torn and unfolded.
Through the simple act of flight and exploration, you will cause the world around you to react, curl, and reform into recognizable environments. As you do this, you will uncover many story secrets, as well as restore color to the world, simply by flying close to each surface — painting by flight!
The world that you explore has been created in the mind and memories of "The Author." You will travel back and forth between the realms of reality and fantasy with the goal of uncovering the memories hidden within and piecing together the tale of The Author's life.
How We Soar will be launching later this year for PlayStation VR and we can't wait to show you more.