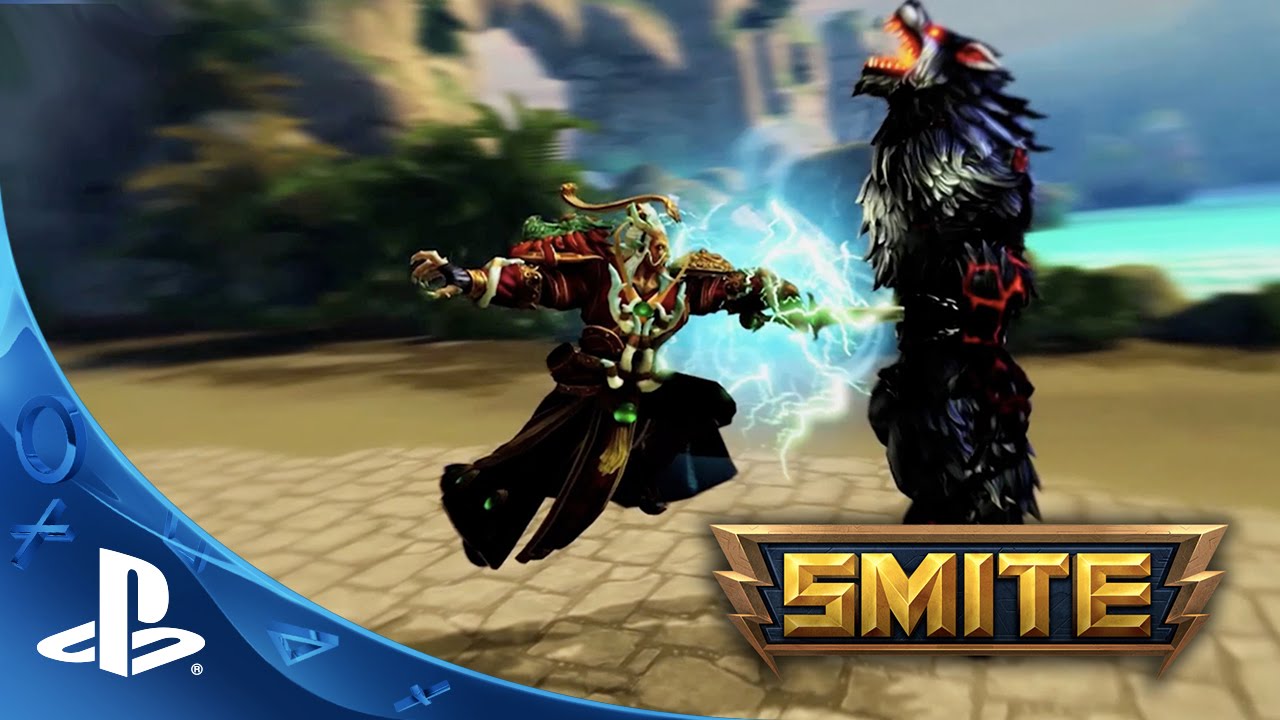 It's official –Smite, the world's No. 1 action MOBA, will exit beta and launch May 31st on PS4.
Never heard of Smite? Wondering if it's the right game for you? Here's a quick quiz:
Do you like action? ✔
Do you like games that are easy to pick up, but tuned for competitive play?✔
Do you think most MOBAs look way too slow/boring/complicated? ✔
Do you think FREE is the perfect price?✔
If you said yes, you're just like the 20+ million players who have entered the Battleground of the Gods.
In Smite, you become a God from ancient mythology like the mighty Zeus, Greek God of the Sky or the magical Kukulkan, the Mayan Serpent of the Nine Winds. Then it's all on you to unleash your deity's unique fighting style, legendary weapons, and earth-shattering powers to defeat your foes.
Smite pioneered – and perfected – the third-person perspective MOBA. Smite puts you into the heart of the action, not looking down at a tiny character or floating behind a lumbering oaf.
If you're new to MOBAs, there's no better game to start with than Smite.
Already, millions of PS4 gamers have tried Smite during our ongoing beta test. But if you haven't played Smite since beta began, you might be surprised at what's changed:
Doubled Frame Rate
Smite is now optimized at 60 FPS!
Divine Trophies
Show off your godly play with awesome Trophies.
New Game Modes
Our small-scale 5v5 Clash and Siege modes are a great, streamlined introduction to MOBA-style gameplay.
New Gods
We've added four new gods to Smite during beta, bringing our total count to 75.
Activity Feed
Let all your friends know when you master a God, earn an award, or hit max level.
While this may seem like a lot of change for a beta, frequent and free updates are a way of life for Smite: We introduce new content every two-to-three weeks, year-round. There's always something new awaiting you in the Battleground of the Gods, like our Viking Invasion event starting next week.
We want to thank our strong PS4 community and the hundreds of thousands of people who play Smite daily on the console. If you would like to become part of our community, follow Smite on Facebook, YouTube, Twitter, and Instagram – and you can unlock some free God skins while you're at it.
See you on the Battleground of the Gods, officially launching May 31st on PS4!