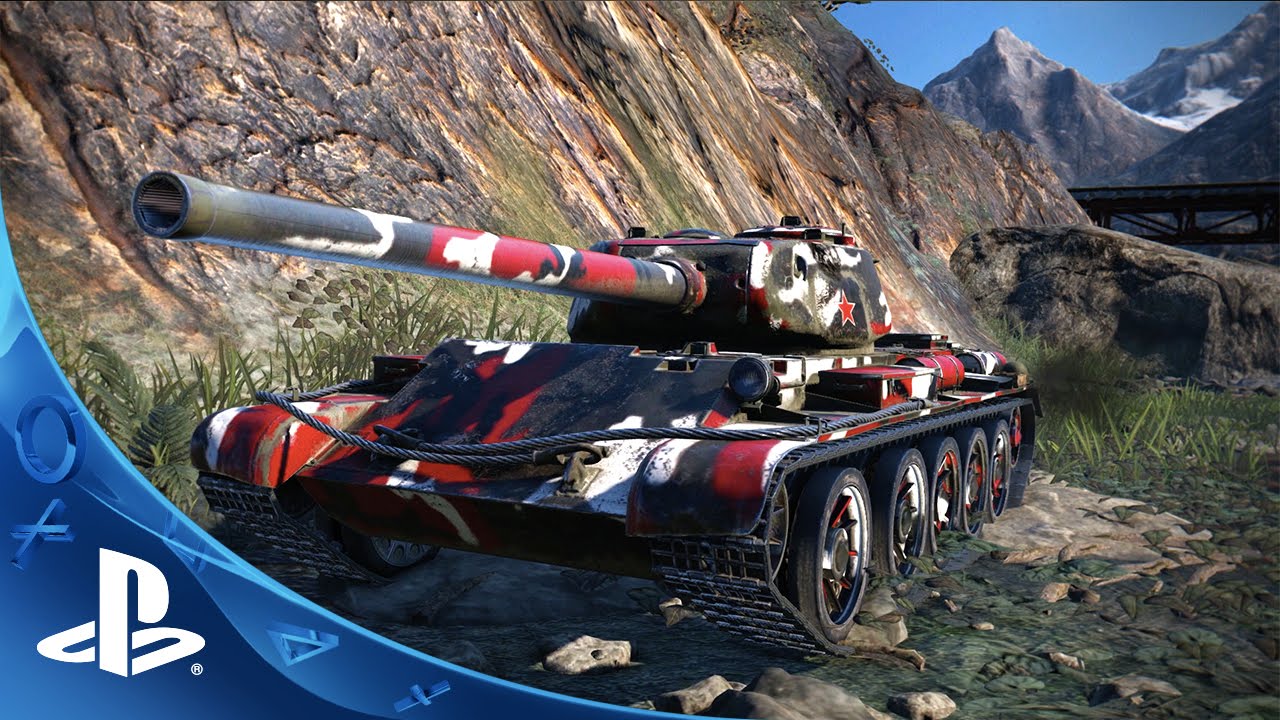 Greetings Tankers! TJ Wagner here, back to share exciting news for World of Tanks on PlayStation 4. Starting May 31, Wargaming is kicking off a massive in-game event – The Motherland Calls. This event will continue throughout June 19, offering special chain-op events and rewards that will lead to the brand new Soviet hero tank, the Motherland Premium Tier VIII Medium – based on the T-54 First Prototype and customized with killer "Crimson Dawn" camo, exclusive to console players.
Each step in the chain of the "Fight for Motherland" event will unlock every few days. As each step is completed, you will earn rewards leading up to the ultimate prize, the Motherland Premium. During this event, there will be 2 limited time PVE skirmishes based on historical battles – Prokhorovka and Caucasus. Completing each battle scenario in a Soviet tank will earn you an exclusive medal only obtainable during this event. Additionally, 2 new maps – Ghost Town and Mountain Pass Summer – will be added to the game rotation.
A second series of chain ops – "Motherland Unleashed" – will offer you additional chances to earn in-game gold and extra bonuses by completing the Motherland Unleashed Operation once the tank has been earned or purchased from the store.
This is the first time we are offering the chance to earn such a valuable tank (40 USD) for free. The Motherland tank is also earning 2X crew XP during the whole promotion, so buy or earn it as early as you can to take advantage of this first-ever time promotion. Training up your crew is key to being at the top of your game.
During the whole event, two additional rare premium vehicles, completely new to console, will also be available to purchase: the powerful ISU-122S Tier VII Tank Destroyer and the iconic IS-2 Tier VII Heavy Tank. Don't miss out on the chance to get your hands on these super-rare tanks!
If that sounds like a lot of information, it IS! We have weeks of action-packed content ready for you to conquer. For a full breakdown of the massive Motherland event, tank, tournament and rewards check out our World of Tanks portal here.