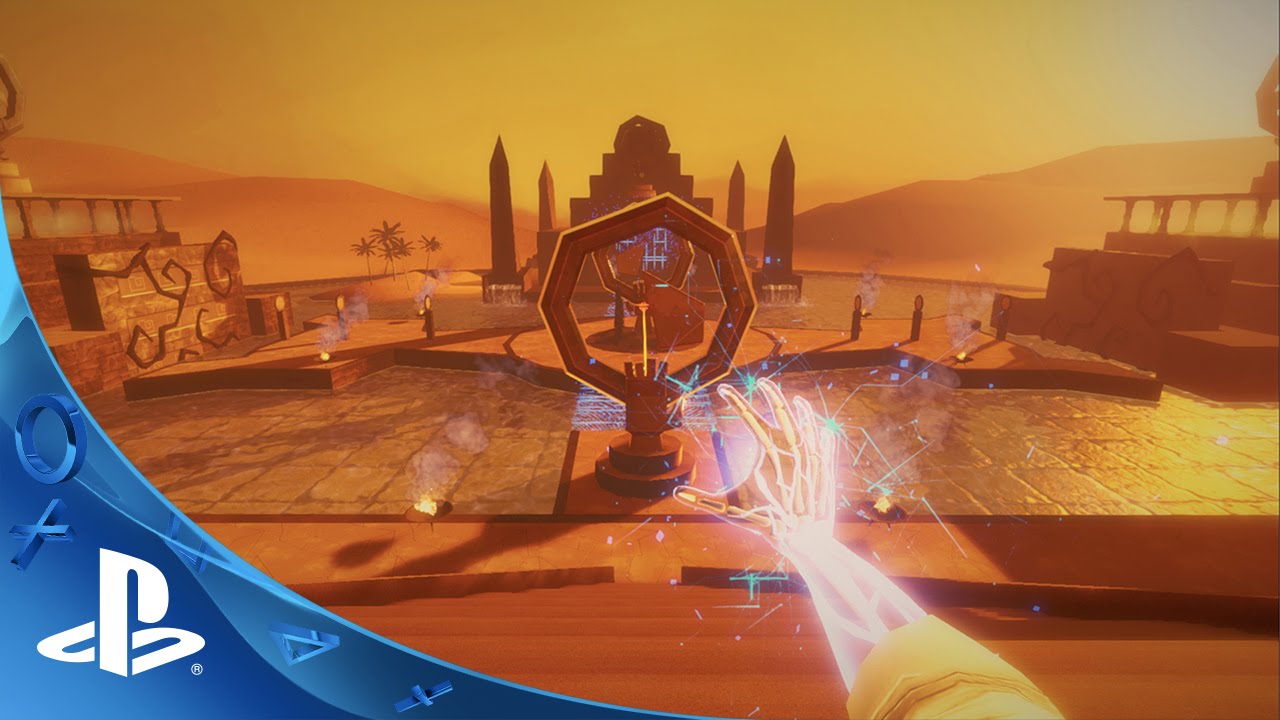 Hello, PlayStation.Blog readers! Ben Tester here from Wales Interactive with the pleasure of bringing you news on Soul Axiom on PS4.
Soul Axiom will be invading your memories on June 7 via PlayStation Store for $19.99 with a launch discount of 10%, and an extra 15% off for PS Plus members. What do you get for that? Well, quite a lot actually, but before we get into the features, here's the game in a nutshell…
Soul Axiom is a first-person, sci-fi adventure puzzler and a spiritual successor to Master Reboot, the adventure horror game set in the Soul Cloud. This time, Soul Axiom explores the revamped digital soul server, Elysia, a beautiful yet haunting cyber-world.
Upload your soul and face a journey of discovery, unlocking the secrets of your memories, and the memories of several other protagonists. You will be watched and taunted by something sinister, and by solving puzzles with collectable hand powers, you'll be rewarded with answers to the truth of who you really are and why you're there.
Soul Axiom features more than 20 hours of gameplay, 40 unique locations packed with more than 100 physical puzzles, 70 story-driven collectables, 50 original music tracks, 4 puzzle-solving powers, a compelling storyline, and multiple ending paths to choose from.
Trophy hunters and story fanatics should look no further — you'll have the opportunity to revisit any level in the game to explore and collect story pickups you may have previously missed out on. These contribute to exploring all avenues of the lore and piecing together the story from different perspectives. Find them all and you're on your way to achieving 52 Trophies including Soul Train, Ducktective, Raiders of the Lost Shark, and not forgetting the Platinum Trophy.
Thank you all for joining me today and I hope you're looking forward to the launch! I'll be around to answer any questions you may have so fire away!