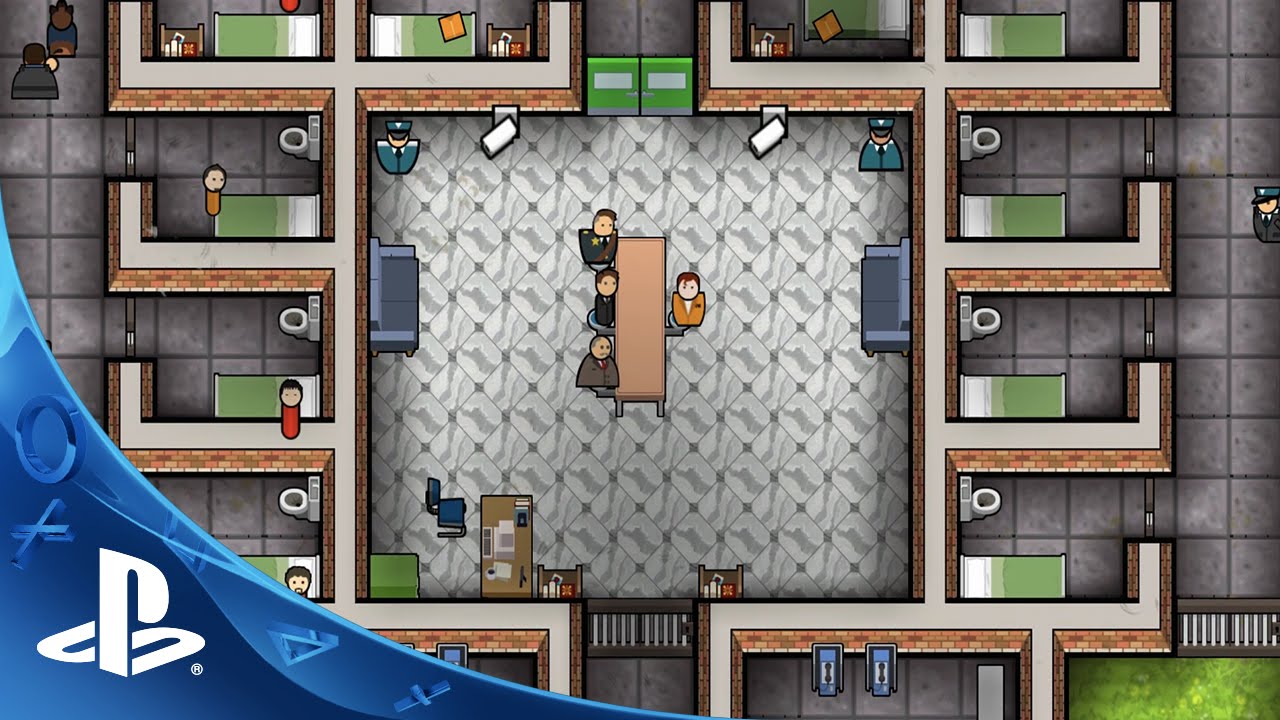 Hi everyone. I'm really happy to let you know that Prison Architect is coming to PS4 on June 28! Not only that, it's also available to pre-order today through select retailers and as a special offer we're including the "All Day and a Night" DLC for free!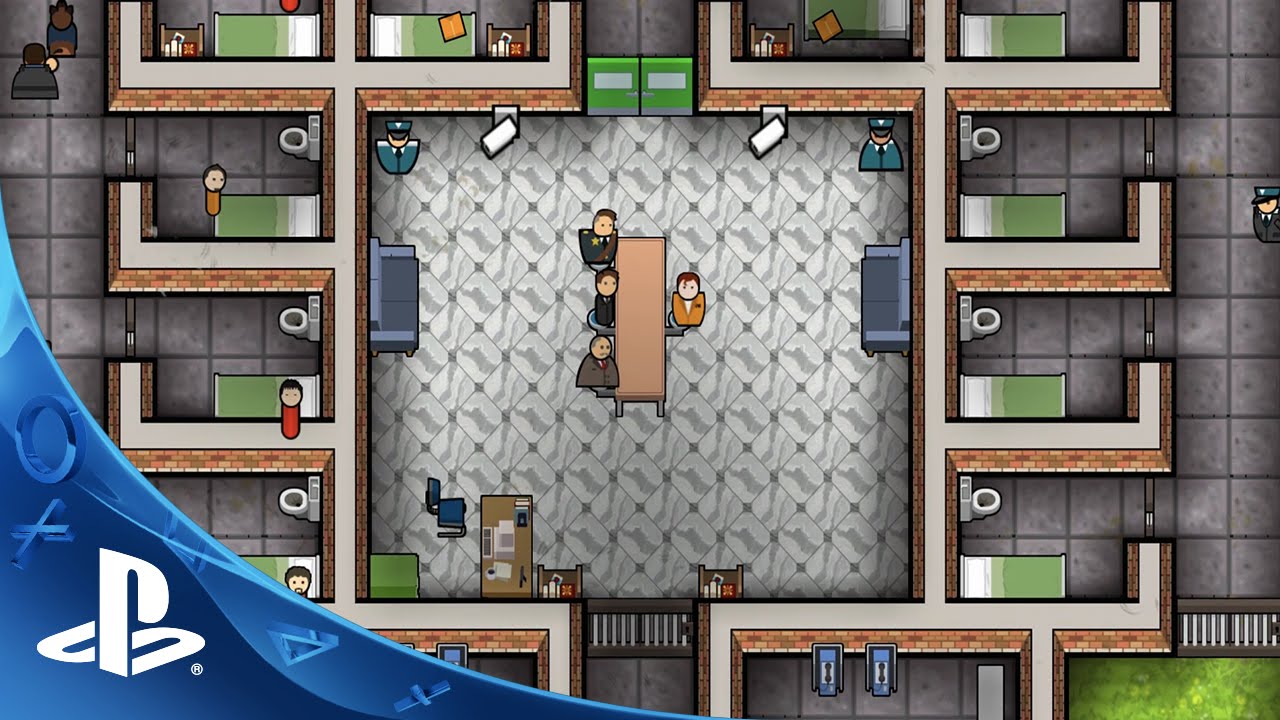 If you're familiar with our million-selling, BAFTA-winning title on PC, I hope this comes as good news! The team at Double Eleven has been working closely with its originators Introversion for close to a year to create what's being regarded as one of the best adaptations of a strategy game to console — and we are all very proud of that!
If you're wondering what the game is all about, we like to describe Prison Architect as the world's best lock 'em up. When setting out to create the PS4 edition of Prison Architect, we wanted to offer a toe-in-the-water experience for those who have never been big strategy gamers.
You start with an empty plot of land and have to build a holding cell, while a bus load of prisoners slowly trundle toward the prison gate. Once the prisoners are safely in the holding cell the race is on to construct a cell block with a shower and canteen before the next bus arrives. Once the initial rush is over, the only limit is your imagination: workout rooms, libraries, solitary cells, and even death row — as we say: it's your prison and your rules!
Even if you're new or have never been interested in strategy games but have an interest in exploring the world of incarceration, crime, and punishment from a hands-on perspective, Prison Architect is a great way to get stuck in. I can promise that you'll never look at [insert name of your favorite Prison drama] the same way after playing.
When your prison is built you can go online with World of Wardens to share it with the PlayStation community as well as browse and play prisons created by other Architects.
Prison Architect also includes a fully-fledged story mode that unravels a tale of jealousy, defeat, murder, deception, embezzlement, lies, family, and betrayal.
The All Day and a Night DLC contains eight new wardens, prison maps, and plots to expand your prison experience and play with how your prisons are run. Each Warden has a particular way in which they'd like to run a prison, so when hired expect some changes! Warden Rick Beresh, MD, may run experiments on your inmates; Warden El Cocinero will expose inmates to fine dining; prototype Warden W-800 will jack up your armed guards to handle even the toughest situations!
The new prisons range from ultra-secure facilities with moats and fences to luxury prisons with elegant cells and everything in between. You can even land your prisoners on The Rock, the notorious prison that inspired Prison Architect. You can also build your penitentiary on exciting new plots, including an abandoned oil facility, the banks of a historic lake, an abandoned city block, and a desolate desert.
Thanks for reading everyone, and if you have any questions just ask!