Hi there, PlayStation fans! We're delighted to share an element of our game that means a lot to us. This time we want to tell you about the heritage of Shadow of the Beast and the ways we honor it.
As fans of the original, we wanted to make sure that we did everything we could to give new players that same experience that inspired us. To that end we've implemented a full emulation of the original game as an unlockable bonus! So you get the entire original game playable on your PS4 included within the new Shadow of the Beast!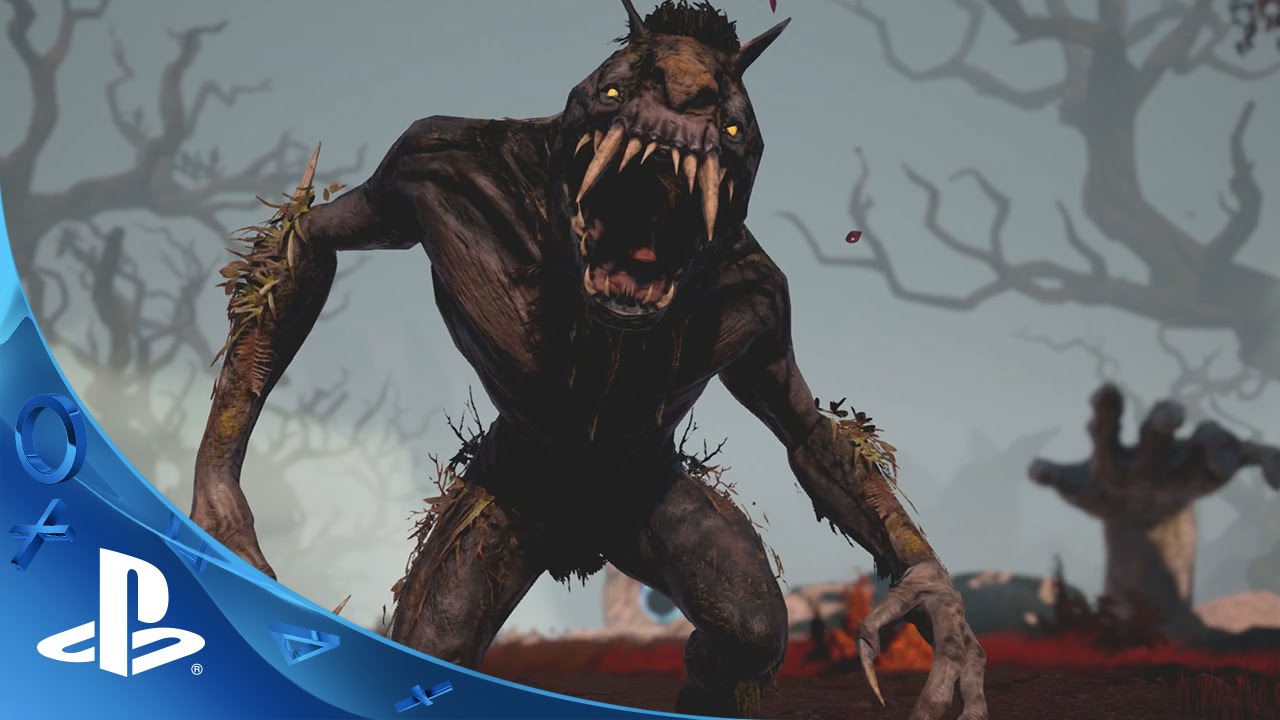 It's something of a notoriously difficult game, so we've added an infinite lives mode and some other helpful features that should give you a fighting chance of reaching the end — these can be disabled for anyone brave enough!
We know music is incredibly important to the atmosphere of Shadow of the Beast. The incredibly talented Ian Livingstone has produced a fantastic dynamic soundtrack specifically to complement our take on this universe, with each level getting its own theme and the music escalating as the fighting increases in intensity.
In his pursuit of finding the right sounds for the game, he has investigated many unique instruments to keep the haunting and alien sound that helps define this universe. Fans of the 1989 game's music will notice lots of elements and themes familiar to them that are subtly woven into the compositions they hear.
There are even more treats for fans of the original music as we've also included the original David Whittaker score as an unlockable in the game. And seeing many requests for one particular feature made us decide we had to include it: once you've earned enough Mana within the game, you can unlock the option to play with David's amazing music as an alternative soundtrack!
If all that isn't amazing enough, the complete soundtrack will be available to download as a standalone purchase on PlayStation Store when the game is released.
The amazing art of Roger Dean will undoubtedly have made a huge impact on anyone who had the famous long-box originals. Roger kindly provided us with a super hi-res scan of the original painting that was used for the box art. Play the game well enough and it can be unlocked to view and zoom in on so you can examine his incredible work in exquisite detail — an incredible chance for fans of the original cover and Roger's work!
As fans ourselves, it's been a lot of fun adding all these little nods to the original game (and even a few other Psygnosis titles); some small, some not-so-small. We hope that anyone else with fond memories of that era will find something to reminisce about, and maybe even newer players will be driven to look up a bit of gaming history!
We have still more to unveil, but if this has fuelled your interest then I'd like to remind you that if you pre-order the game you'll receive a dynamic Theme featuring a creature designed by Roger specifically for our title. This was a dream come true for me to see and I hope it's exciting for some of you, too!
Thanks again for your interest, it's always appreciated.
Matt and the Heavy Spectrum Team