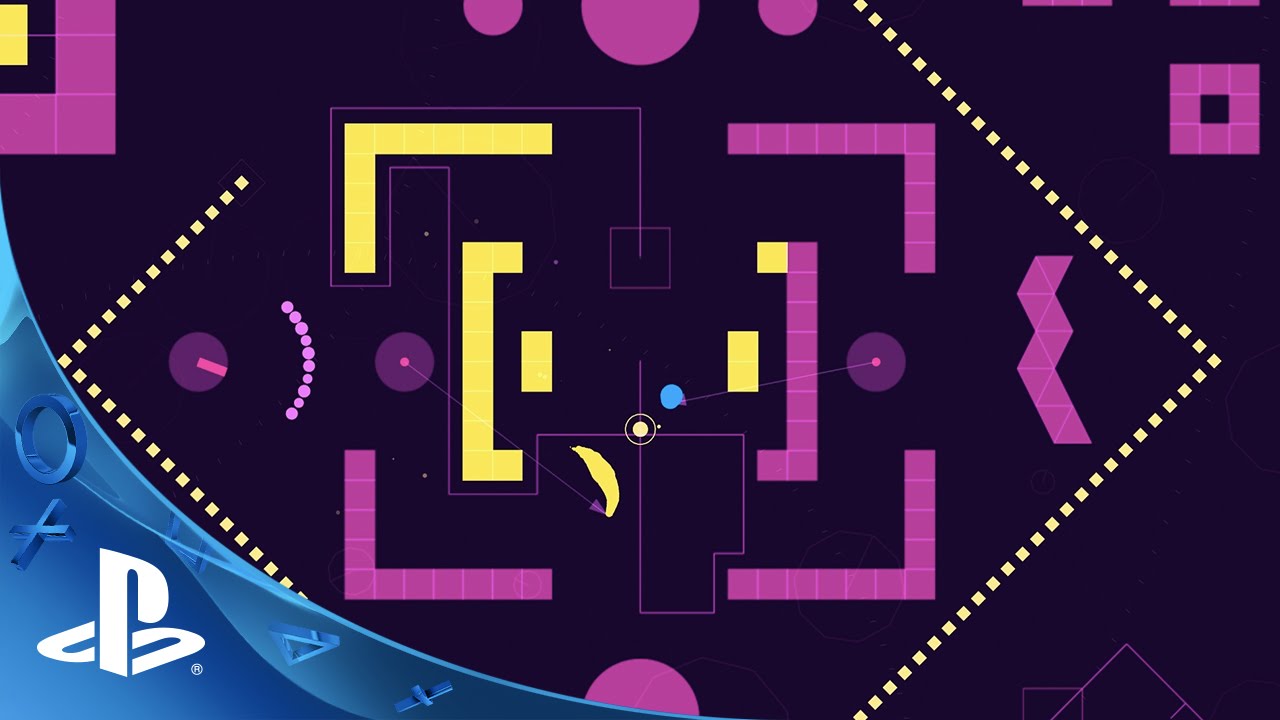 Soft Body is an action-puzzle game where you control two beautiful, gooey snakes at the same time. In the game, you paint the world with your body, and as you do so, the world changes around you revealing new obstacles and challenges.
The action is tense, but the mood is contemplative and calm. The game features 100 levels and four unique game modes. It's a blend of quick-restart action games like Super Meat Boy and the mind-melting coordination of top-down shooters like Ikaruga.
To celebrate the upcoming release, I'd like to share a few of the game's unique level designs with you all. At the heart of each level design is the desire to feature the fluid movement and tight controls of the snakes. From the shape of bullet patterns, to the sound of painting walls, Soft Body's levels encourage motion. Fast and slow, hectic or careful. I want people to take tons of small risks, to push their luck, and to search for new approaches to each of the level's
challenges.
Way of Life: This fast-paced level features a number of obstacles and enemies to keep players on their toes. The Sniper turret locks onto the player, the Spinner turret unleashes a constant stream of projectiles, and the Electric Circles force the player to keep moving — if you activate a Circle, you have to move away before they fire.
In Hard Game, a single-player controls both snakes (one with the left stick and one with the right stick), and if either snake is popped by a projectile, enemy, or obstacle, the level is failed and you have to restart from the beginning. It asks people to master the task of controlling two snakes at the same time.
Quoting Ourselves: This Hard Game level is a bit tricky on the brain. The snakes need to work together to untangle the mess of mines. This is a good example of Hard Game's mind-splitting weirdness.
Inside Circles: This Hard Game level features two major obstacles: a large rotating line that keeps players moving and two circles that follow the Hot Pink Body as it moves around the level. The Blue Body is trapped within two circles and must avoid being popped by the rotating line or the circles. Only after the first layer is painted can the Blue Body move freely around the level.
This is only a small sampling of the game's distinctive level designs. You can check out full playthroughs of more levels at the official site.
There's almost no need for patience — Soft Body is due on May 17!