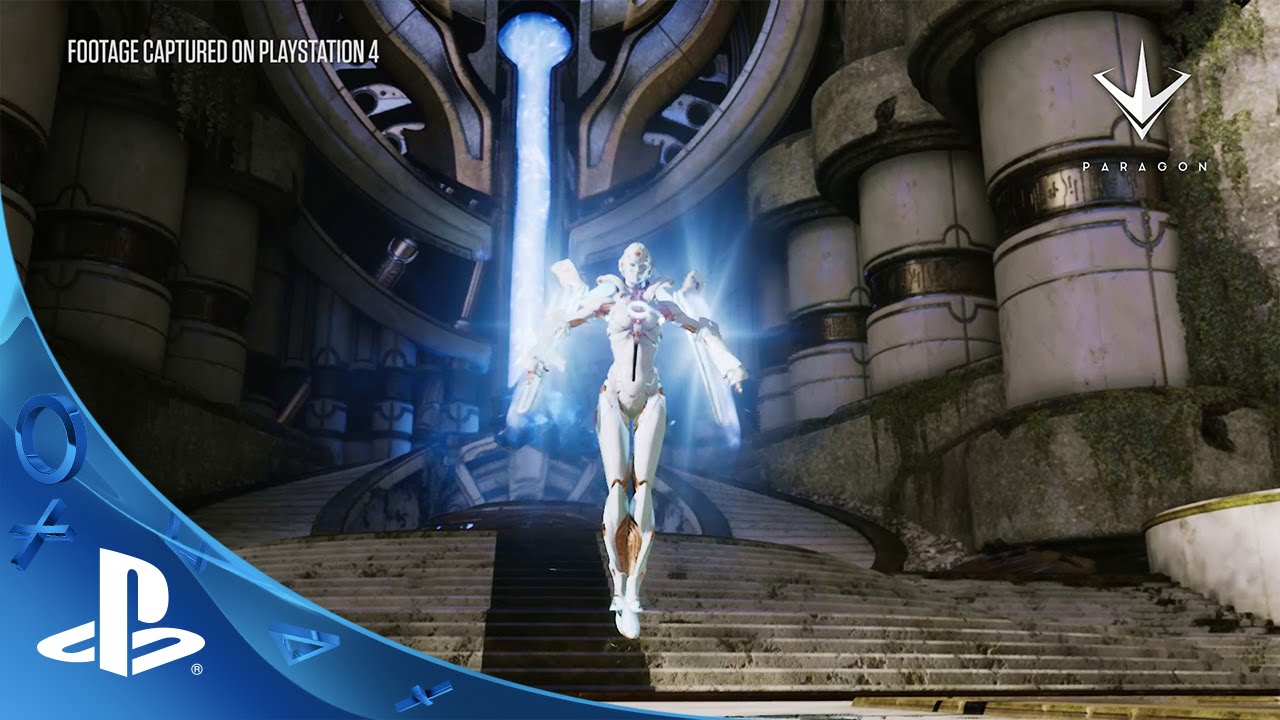 Hey, PlayStation Nation! We've been working on a special retail edition of our new MOBA, Paragon — called the Paragon Essentials Edition. The Essentials Edition includes everything you need to start killing me on the battlefields of Agora, including a launch-exclusive Wasteland Twinblast skin.
We put together the Essentials Edition so that even if you've already bought a Founder's Pack, you'll still find the Essentials Edition an awesome deal when it hits stores on June 7.
The Paragon Essentials Edition includes:
6,000 Paragon Coins (worth $60).
In-game currency to spend on additional Master Challenges, skins, boosts, and other items that I'll see as you stand over my corpse.
Five Hero Master Challenges.
Each Master Challenge immediately grants a Challenger skin and permanent XP boost, plus unlocks unique rewards as you play, including a taunt (that you'll use on me) and the Master skin.
Includes Master Challenges for Twinblast, Sevarog, Iggy & Scorch, and two soon-to-be-announced Heroes.
Five Skins, including the launch-exclusive Wasteland Twinblast skin.
For now, you can only get the Wasteland Twinblast skin in the Essentials Edition.
Five Rep Boosts (each lasts for three wins).
Rep boosts speed up how quickly you earn Rep, which you can spend on card packs, Master Challenges, and more.
If you play a lot of Paragon, the 6,000 Paragon Coins is worth it by itself. The whole Essentials Edition is more than $160 in value (based on in-game currency) for only $59.99 ($79.99 Canadian).
For those of you who pre-order the Essentials Edition, you'll get an extra 1,000 Paragon Coins upon pickup, which you can use to buy more Master Challenges, skins, and boosts.
You can pre-order the Essentials Edition at GameStop, Best Buy, Amazon, Target, and Walmart (and EB Games in Canada) right now.
I'll see you on the battlefield. At least until I miss my ult and have to sit out for 60 seconds. Good luck, have fun.