What a week! The intense, multiplayer battles of Alienation begin on PS4 alongside the long-awaited dungeon-crawler Severed on PS Vita.
Developed by the critically acclaimed studio Housemarque, Alienation pits you against a massive alien invasion of Earth. Unleash devastating weapons upon the alien hordes and earn upgrades to better influence the outcome of the fight. Massively destructible environments will crumble before your onslaught as you battle with up to three friends in a ruthless game of survival.
Meanwhile, in a colorful and strange world, a young woman awakens to terrible misfortune in Severed on PS Vita. Explore a monster-filled dungeon and dispatch your foes in a tactile new combat system. Wield the powers of the fallen to unravel the mystery surrounding the woman's missing family.
For a full list of games coming to PlayStation this week, read on. And enjoy the Drop!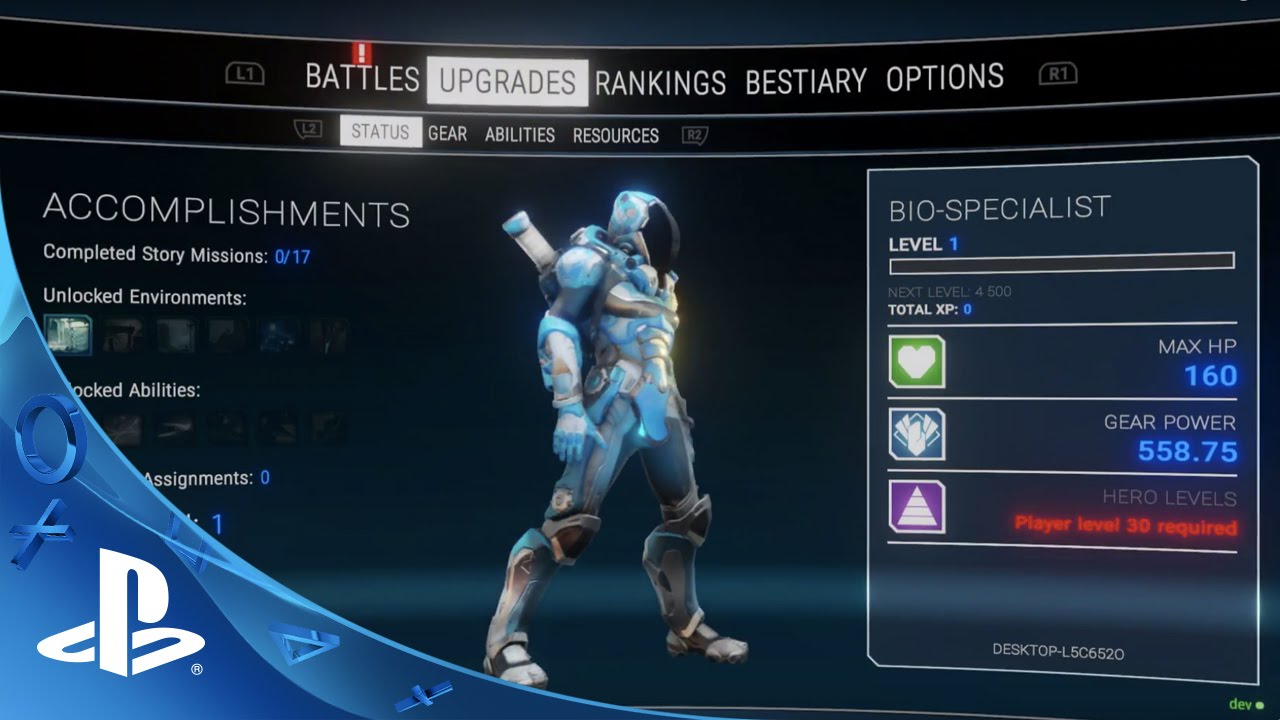 New Releases: April 26, 2016
Alienation
PS4 — Digital
Lead your elite squad in the fight to save Earth from a huge alien invasion in this frantic, top-down, twin-stick shooter. With hordes of alien creatures swarming across the planet, you'll need to work together with up to three friends to devise tactics and keep each other alive under mounting pressure.
Arcade Archives Kid's Horehore Daisakusen
PS4 — Digital
Kid's Horehore Daisakusen is an action game that was released by Nichibutsu in 1987. Kid, who has been drawn into the space-time labyrinth from the 23rd century, fights to escape from the enemy in order to return to the present day. Players defeat enemies by using items and traps.
Battle Worlds: Kronos
PS4 — Digital
Battle Worlds: Kronos is a turn-based strategy game that stays true to its hexagonal-roots, inspired by classics like Battle Isle. The planet is once again torn by war, for the succession of a new emperor. Its destiny is in your hands! Prepare to fight epic battles against tough AI enemies in three huge campaigns, with more than 60 hours of gameplay.
Brick Breaker
PS4 — Digital
Brick Breaker, the classic arcade game, is back with a breathtaking new version. Its explosive gameplay — unique and timeless — is filled with surprises. Sharpen your reflexes and precision to overcome the hundred different levels that await you. Collect bonuses, avoid traps, and shoot your way to victory.
Don Bradman Cricket
PS4 — Digital
Cricket as you've never seen it before. Features intuitive controls that allow for line and length deliveries without pitch markers and realistic shot control when batting. Take a 16 year old aspiring cricketer through the ranks to international glory in Career mode.
Jetpack Joyride
PS4 — Digital
Join Barry Steakfries as he breaks into a secret laboratory to commandeer the experimental jetpacks from the clutches of science evildoers.
The Magic Circle: Gold Edition
PS4 — Digital
You are the protagonist of an unfinished first-person fantasy game, trapped in development hell. The designers are god-like, but so indecisive that they've given you no powers whatsoever. With the help of a mysterious disembodied voice you must seize the tools of game development from these unworthy gods and uncover the darkly comical story as you go.
MegaTagmension Blanc + Neptune VS Zombies
PS Vita — Digital
The release date for this game has been corrected to May 10 and has been removed from this week's post.
Nioh (Demo)
PS4 — Digital
Ready to die? Experience an early version of the newest brutal action game from Team Ninja and Koei Tecmo Games. In the age of samurai, a lone traveler lands on the shores of Japan. He must fight his way through the vicious warriors and supernatural Yokai that infest the land in order to find that which he seeks.
Party Hard
PS4 — Digital
In Party Hard, you play as someone who is really tired of the neighbors having loud parties. Instead of calling the police, you decide it's a better idea to stop the party yourself. Party Hard has semi-procedural environments and focus on unique ways of taking people out. In the greatest traditions of sneaking games, your main goal is not to get caught, while silently picking off unsuspecting victims one by one.
Rocketbirds 2: Evolution
PS4, PS Vita — Digital (Cross Buy)
Step into the webbed feet of Hardboiled Chicken — the series' undeniably plucky superchicken secret agent — and venture into the game's full Story Mode campaign. Thanks to the return of the evil penguin despot, iL Putzki, Hardboiled must hunt down and eliminate him once and for all using jetpacks, new guns, disguises, and skills only fit for the Bond of super-chicken agents.
Severed
PS Vita — Digital
Take control of a one-armed warrior named Sasha, wielding a living sword on her journey through a nightmare world in search of her family. Swipe-based touch controls will let you solve puzzles, find secrets, and do battle with a host of disturbing monsters.
Stranger of Sword City
PS Vita — Digital, Retail
After your plane flies through a strange rift and crashes, you awake under an unfamiliar sky. This is Sword City, a dark fantasy world that combines magic and technology. Explore, level up, make a perfect team, and slay monsters. But choose your allies carefully if you want to find a way home.
The Sun and Moon
PS4, PS Vita — Digital (Cross Buy)
The Sun and Moon is a platformer with a unique mechanic: you can dive into the ground. Momentum is conserved but gravity is reversed, letting you fling yourself high into the air or deep beneath the surface.
Tales from the Borderlands
PS4, PS3 — Retail
In this award-winning universe created by Gearbox Software, experience the story of Rhys and Fiona, unwilling partners on a quest for greatness. The Hyperion "suit" and the con artist embark on an adventure to recover cash they both think is theirs — on the unforgiving world of Pandora.
Aesop Rock — The Impossible Kid
Rob Zombie — The Electric Warlock Acid Witch Satanic Orgy Celebration Dispenser
Sixx:A.M. — Prayers for the Damned
Deadpool (Plus Bonus Features)
Ratchet & Clank Pre-Order
Dirty Grandpa (Unrated)
TURN: Washington's Spies — April 25 at 10/9c (AMC)
Chopped Junior — April 26 at 8/7c (Food Network)
Chris Hardwick: Funcomfortable — April 30 at 10/9c (Comedy Central)
The information above is subject to change without notice.